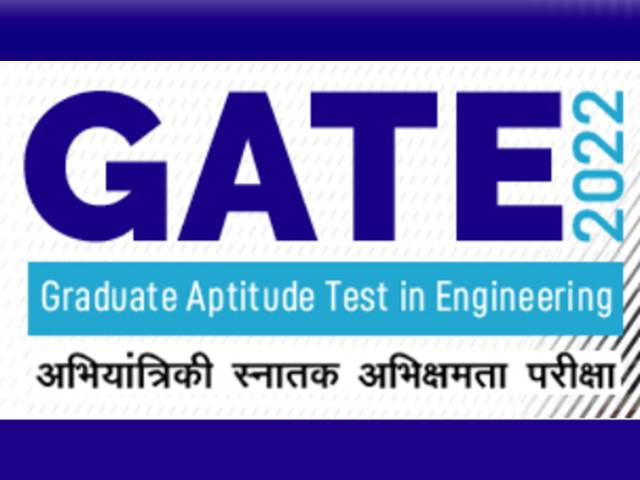 GATE 2022 Candidate Response Sheets: Following the completion of the entrance exam, Indian Institute of Technology Kharagpur – IIT KGP will release the GATE 2022 Candidate Response Sheets Today. The Candidate response sheet being released today is for the GATE 2022 exam which was held on 5th, 6th and 12th and 13th February 2022. According to the update on official website, the Graduate Aptitude Test in Engineering (GATE) 2022 response sheet will be made released online and made available to the candidates via the GOAPS (GATE Online Application Processing System) Candidate Login portal. To access the same, candidates need to log onto official website i.e., gate.iitkgp.ac.in. Alternatively, a direct link to the same has also been placed below as well:
Download GATE 2022 Candidate Response Sheet – Direct Link (Available Soon)
GATE 2022 Answer Key Release on 21st February
While IIT Kharagpur will release the GATE 2022 Response Sheets Today, the exam authority is expected to release the GATE 2022 Answer Key next week – on 21st February 2022. GATE 2022 Official answer key will be released independently for each subject or stream and will be published online on the website gate.iitkgp.ac.in. Once the answer key is released, the institute will also open the challenge or objection window from 22nd to 25th February, during which candidates will be able to file any concerns or complaints against the GATE 2022 Answer Key. Candidates will have to pay Rs 500/- as fee for raising a challenge against the GATE Answer Key 2022.
How to Download GATE 2022 Response Sheets online?
Like all other key documents, the candidate response sheets for GATE 2022 exam will also be released online and made available to candidates via exam portal – gate.iitkgp.ac.in. To avoid facing any technical problems and issued, candidates can follow the step-wise guide provided below to download their GATE response sheets easily:
Step 1: Log onto the GATE 2022 offical Portal – gate.iitkgp.ac.in
Step 2: Locate link for Candidate Login page and click on it
Step 3: Enter your login credentials and log onto the portal
Step 4: Find link for GATE 2022 Response Sheet and click on it
Step 5: Your Candidate response sheet will be displayed on the screen
Step 6: Save it on your device in PDF form for future reference
Step 7: Use it to check the correct answers marked by you in the exam
Candidates should note that the GATE response sheets are being released by the exam authority to bring about transparency in the examination process. Using their response sheets in combination with the GATE 2022 answer key, they would be able to evaluate their performance and estimate their score in GATE 2022 Result.
Also Read: GATE 2022 Concluded: Check Expected Cutoff, Previous Year Cutoff, Answer Key and Result Date