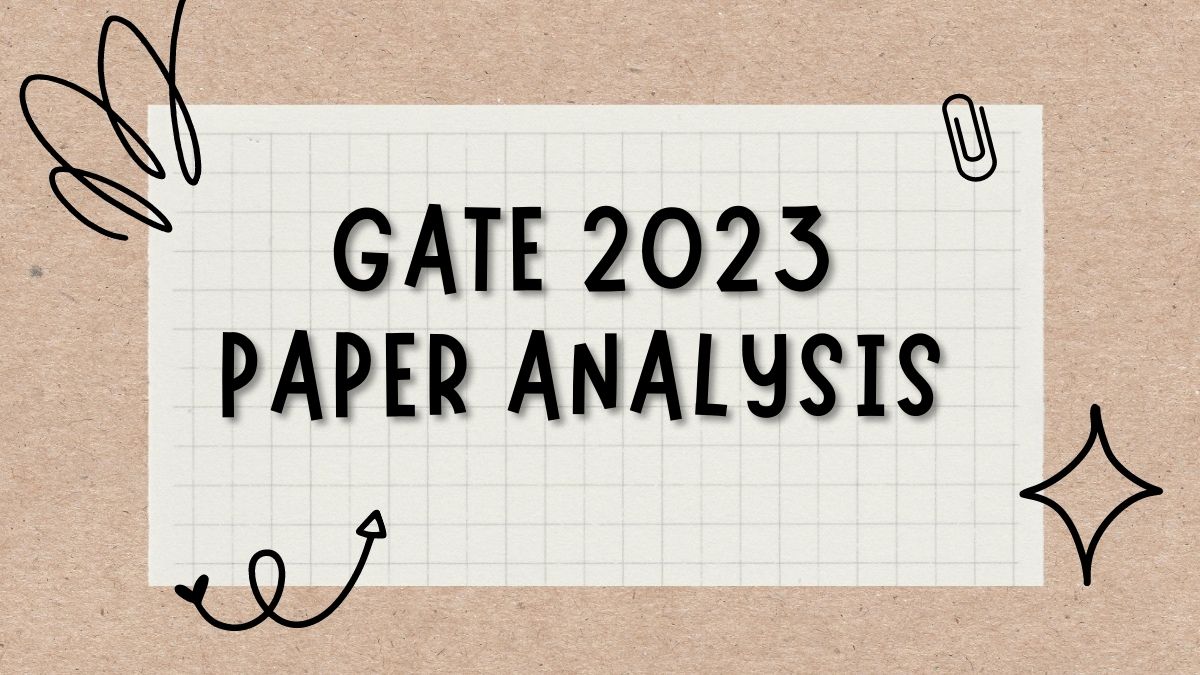 GATE EE Analysis 2023: Indian Institute of Technology, Kanpur has concluded the GATE 2023 Shift 1 EE examination. Students who have appeared for the GATE 2023 Day 2 Shift 1 Exam today - February 5, 2023, can check here the exam analysis, overall difficulty level and other exam-related details given by the students. The complete GATE 2023 Shift 1 Day 2 Analysis will be given here shortly.
The initial response of the students who appeared for the GATE 2023 Exams are now available. Candidates who have appeared for the exams have termed the GATE 2023 EE exam to be easy to moderate. Candidates can check the GATE 2023 Analysis below.
GATE EE Paper Analysis 2023, February 5 - Highlights
Paper Code

EE

Shift/Session

Forenoon Session (9:30 AM - 12:30 PM)

No. of Questions

65

Maximum Marks

100

Type of Questions
Multiple Choice Questions (MCQ)
Multiple Select Questions (MSQ) and/or
Numerical Answer Type (NAT) Questions
Marking Scheme
Questions carry 1 mark and 2 marks
GATE EE Paper Analysis 2023, February 5
The initial response from students who have appeared for the GATE 2023 Exams is as follows
Students who attempted the GATE 2023 exams have termed the EE paper to be Easy to moderate.

The total number of questions asked is 65 questions out of which 31 MCQ questions, 28 NAT, and 6 MSQ questions.

The questions asked were based on maths, electrical machines, signal systems, network theory, power electronics, control systems, EMM, EMT, analogue, Digital, and microcontrollers.
Also Read: GATE CSE Paper Analysis 2023 (OUT): Check GATE CS Exam Analysis (4 February), Difficulty Level