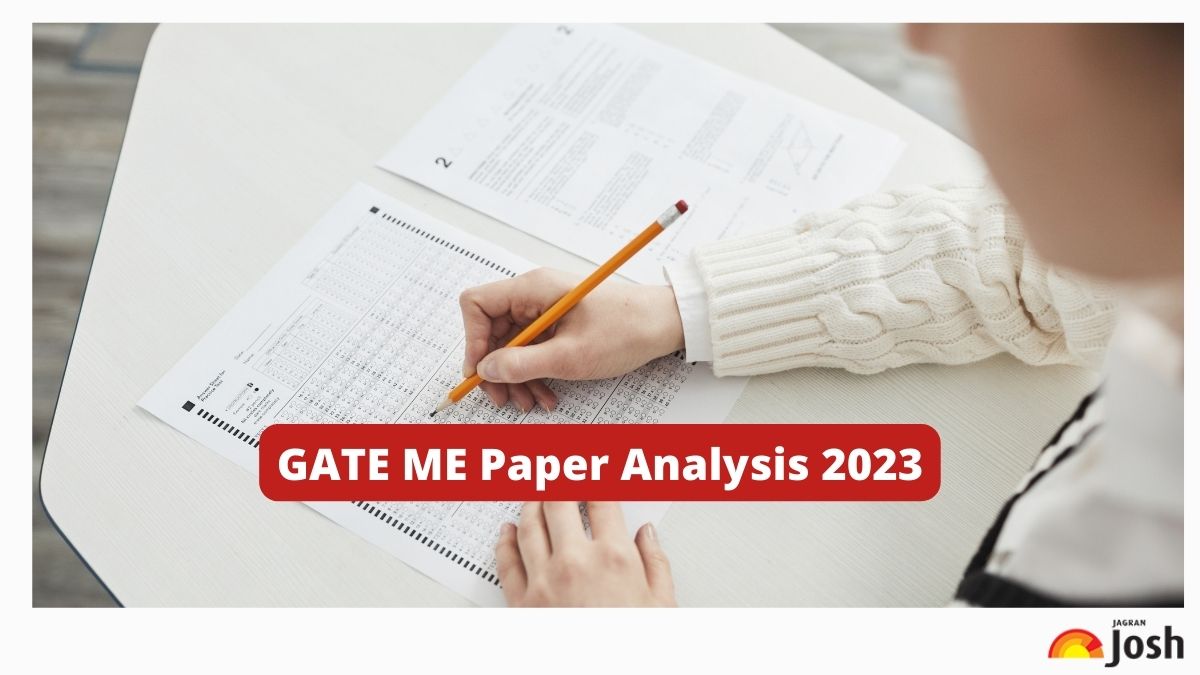 GATE ME Paper Analysis 2023: Indian Institute of Technology (IIT) Kanpur is conducting the Graduate Aptitude Test in Engineering (GATE) exam 2023 for M. Tech/Ph.D courses. As per the schedule, the GATE exam was held in two shifts - Morning (8:30 to 10:30 am) and Afternoon (2:30 to 05:30 pm) for various engineering branches. Those who appeared for exam must carry their GATE admit card 2023 and follow dress code for GATE exam.
GATE ME paper was held from 2:30 to 05:30 PM on February 4. The GATE ME exam analysis includes the difficulty level of the sections, weightage of the topics, number of good attempts, test pattern and GATE ME expected cut-off. Candidates can check the detailed GATE Mechanical Engineering exam analysis 2023 here.
GATE ME Paper Analysis 2023, February 4
As per reports media updates and candidates' reactions the overall paper level was moderate. Also, there were questions on these topics - material science (4 questions), thermodynamics (1 question), EOQ (1 question), the strength of the material (4 questions), LPP (1 question) and other questions.
IIT Kanpur conducted the GATE ME 2023 paper on February 4 in shift 2. Candidates had been provided with the GATE ME paper analysis 2023. The GATE ME exam analysis will be added based on the candidate's feedback and the expert's analysis.
GATE ME Exam Instructions 2023
Those appearing for GATE ME 2023 exam were provided with a virtual calculator, hence, candidates are not allowed to carry their own calculators. They do not need to carry a pen and paper as these items will be provided by the exam conducting authorities. They can bring hand sanitiser and water in transparent bottles. After completing the PG engineering entrance exam, candidates can check the official GATE answer key on IIT Kanpur website.
Also read the following GATE exam related article:
GATE Exam Analysis 2023: All Papers
GATE ME Exam Analysis 2023, February 4 - Questions Asked in Today's Paper
Along with the GATE ME paper review, candidates can also check memory-based questions asked in questions on February 4 as per the feedback received from those who appeared for the exam. With the help of GATE ME memory-based questions, they will be able to know the actual questions that were asked in the exam. The expert review for the question paper is expected soon. Check GATE ME paper analysis and question paper review here.
Also Read: GATE CSE Paper Analysis 2023 (OUT): Check GATE CS Exam Analysis (4 February), Difficulty Level