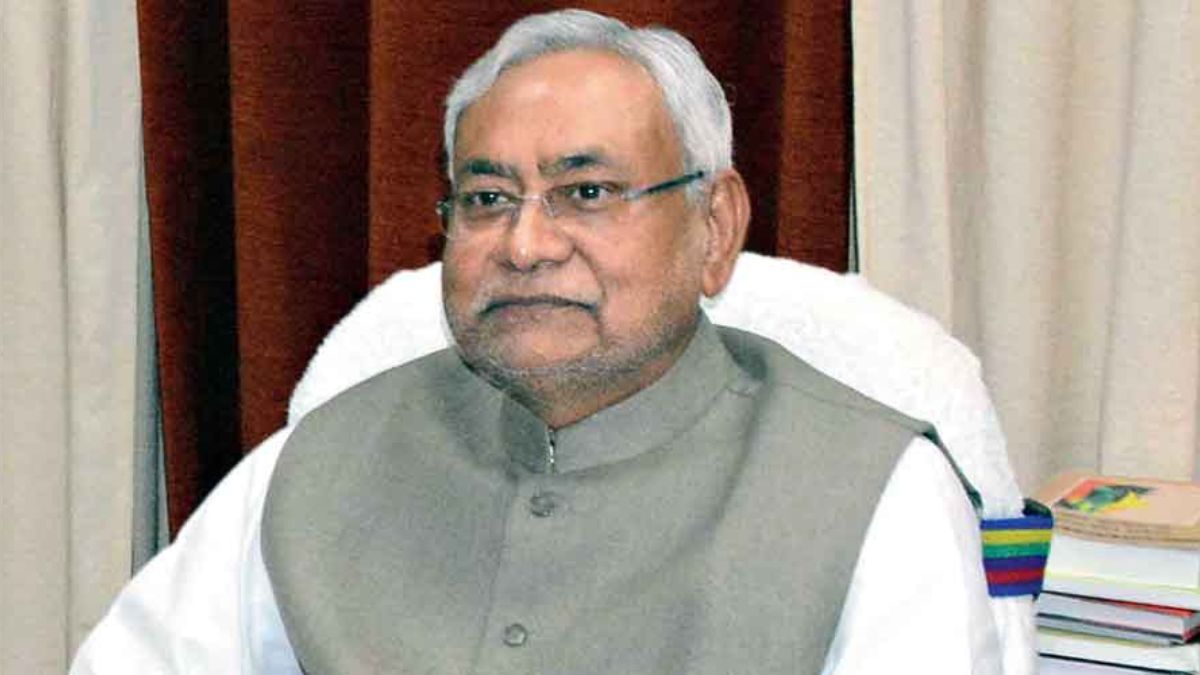 Health and Education Infrastructure: Bihar CM Nitish Kumar on Monday said that the Mahagathbandhan (grand alliance) government is planning to set up at least one hospital and one medical college in every district of the state. Speaking on the occasion, during his Samadhan Yatra in Bihar's Saran district, the Chief Minister said that the government is working tirelessly for the people to augment health infrastructure, so that they can get the best medical facilities within the state.
As per the recent updates, the government is also taking efforts to develop at least one engineering college for each district, the CM said. He further added that these efforts are being made to improve the health sector so that people didn't have to go outside for their medical treatment. The government is also planning to have at least one medical college and hospital in every district so that education and medical facilities remain within the reach of every citizen.
Have a look at the Tweet below:
'समाधान यात्रा' के क्रम में सारण में विकास कार्यों की प्रगति के संबंध में समीक्षात्मक बैठक की। बैठक में शामिल जनप्रतिनिधियों द्वारा अपने क्षेत्र की समस्याएं रखी गईं जिनके त्वरित समाधान हेतु अधिकारियों को निर्देश दिए। pic.twitter.com/mQuCRguena

— Nitish Kumar (@NitishKumar) January 9, 2023
The Janata Dal JD(U) leader said that the government is also aiming to ensure that all the boys and girls students of Bihar do not go outside to study engineering and medical programmes. However, the Bihar government has made a provision, especially for girls, so that they can get the reservation of seats in engineering and medical colleges/institutes of the state, CM further added.
Bihar's Aim To Promote Girl Child Education
The Bihar CM also informed that the basic objective of the government is to motivate girl students so that they can pursue their careers in both higher and technical education. He further said that the necessary instructions have already been issued to concerned officials to complete the construction work of engineering and medical colleges within the time.
Nitish Kumar Meets Jeevika Didis
Chief Minister Nitish Kumar along with Deputy CM Tejashwi Yadav and other cabinet members also interacted with Jeevika Didis who runs a self-help group under the Bihar Rural Livelihoods Project.
Have a look at the Tweet below:
'समाधान यात्रा' के क्रम में सिवान जिले की जीविका दीदियों के साथ संवाद कार्यक्रम में शामिल हुआ। इस कार्यक्रम में काफी संख्या में जीविका दीदियों ने हिस्सा लिया और जीविका समूह से जुड़ने के बाद जीवन स्तर में हुए बदलावों एवं अपेक्षाओं को साझा किया। (1/2) pic.twitter.com/D9eUHuaXo0

— Nitish Kumar (@NitishKumar) January 9, 2023
However, the Chief Minister also asked them to always stay alert to the people who try to flout prohibition and child marriage laws in their areas. He highlighted the importance of the ongoing campaign against public issues like dowry, and child marriage, and asked people to come forward to address these issues.
REGISTER FOR RESULTS UPDATES