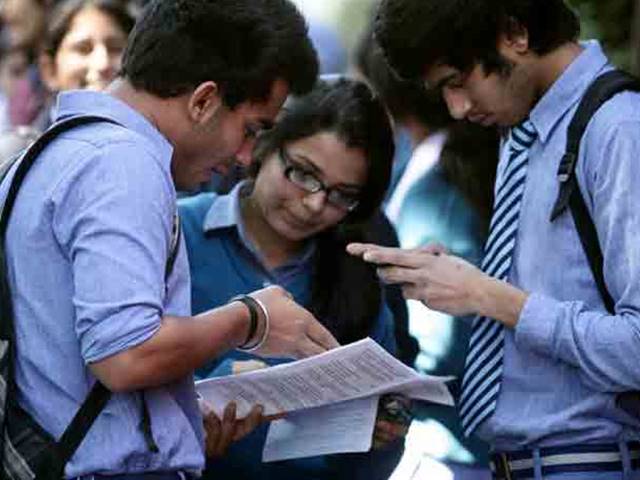 Gujarat Board SSC Result 2021 Date Announced: As per the latest update, the Gujarat Secondary and Higher Secondary Education Board (GSEB) has announced that it plans to declare GSEB SSC Result 2021 for Class 10 students by end of June. With Gujarat SSC Exams 2021 cancelled due to COVID-19 pandemic, students have been eagerly waiting for the declaration of Class 10 Results so that next academic session could begin. In this scenario, the state board will publish the results on the basis of internal assessment and evaluation policy finalized by the expert committee. Although the board has not officially come out and issued any specific dates for the Class 10 Results, reports coming through sources have hinted that GSEB plans to announce them by end of June 2021.
Expert Committee Appointed to Finalize Evaluation Criteria
With the exam cancelled, the Gujarat Board has now appointed an expert committee for the finalization of evaluation criteria and the marking scheme for the GSEB SSC Exam 2021. The committee has decided to give mass promotion to all the regular students of Class 10 i.e. SSC students. In addition to this, the committee has also finalized the evaluation criteria on the basis of which students would be marked. Yesterday, the GSEB released a detailed notice discussing the evaluation criteria and the marking policy for mass promotion of the students.
GSEB SSC Result 2021 – Evaluation Criteria Explained
As per the details shared by the expert committee, the Gujarat Board 10th Result 2021 will be compiled on the basis of four key factors. These include half-yearly, internal exam and annual exam marks from Class 9 as well as offline internal exam marks and unit test marks for Class 10. The detailed weightage for the same has been explained below:
| | |
| --- | --- |
| Criteria | Weightage |
| Class 9 Half-yearly and Annual Exam Marks | 40% |
| Class 9 Internal Exam Marks | 20% |
| Class 10 Offline Internal Exam Marks | 30% |
| Class 10 Unit Test Marks | 10% |
Using the above evaluation criteria, the GSEB is expected to declare the Class 10 Results in the last week of June 2021.