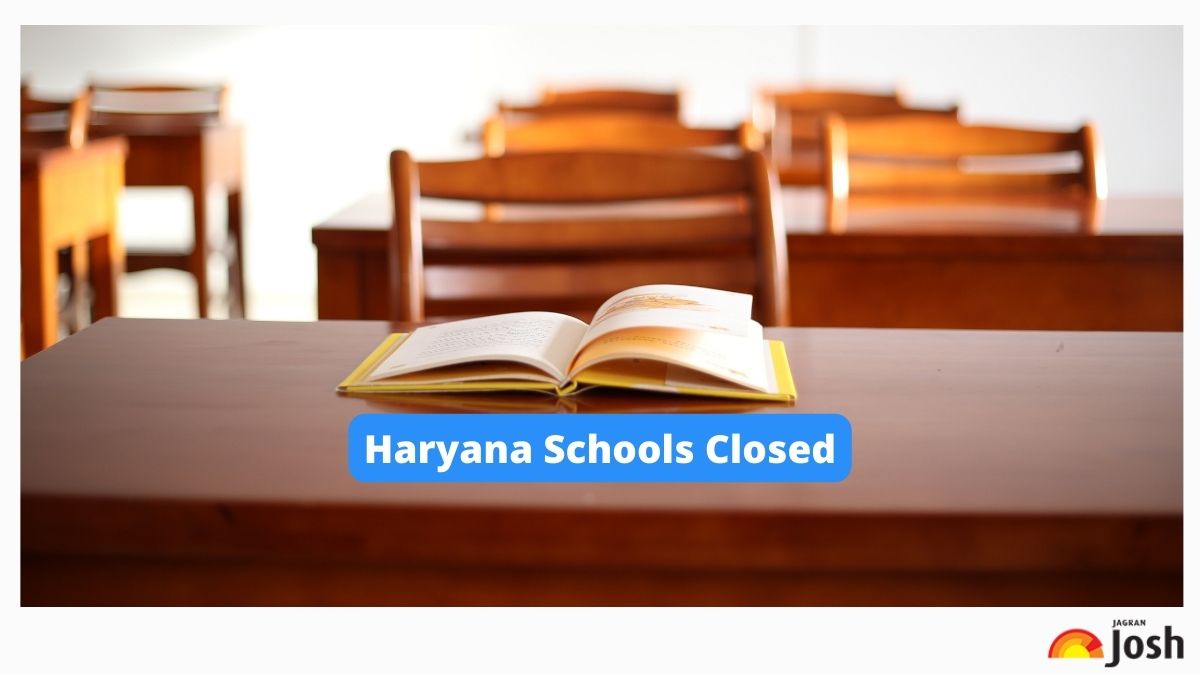 Haryana Schools Closed: As per the recent media updates, the Haryana government has extended school winter vacations for all government and private schools till January 21, 2023. The decision has been taken in view of harsh weather conditions in Haryana. According to reports, the government has informed that the Haryana schools will reopen on January 23, 2023. However, the Haryana school students in classes 10 and 12 will have to attend classes due to board examinations.
In an official order, the directorate of school education said that in view of the intense cold conditions, all government and private schools in the state shall remain closed till January 21. "Schools shall reopen on January 23 (Monday)," it said. As per the previous schedule, Haryana classes 10 and 12 will be conducted from 10 am to 2 pm.
Haryana Schools Closing Official Notice
It has been mentioned in the official notice that - "You are informed that in view of harsh winter, all the schools (government and private) of the state will be closed till January 21, 2023. winter vacation is extended till Saturday. All schools will be closed during this period." The teachers conducting the extra classes will be given leave as per departmental norms added the official notice.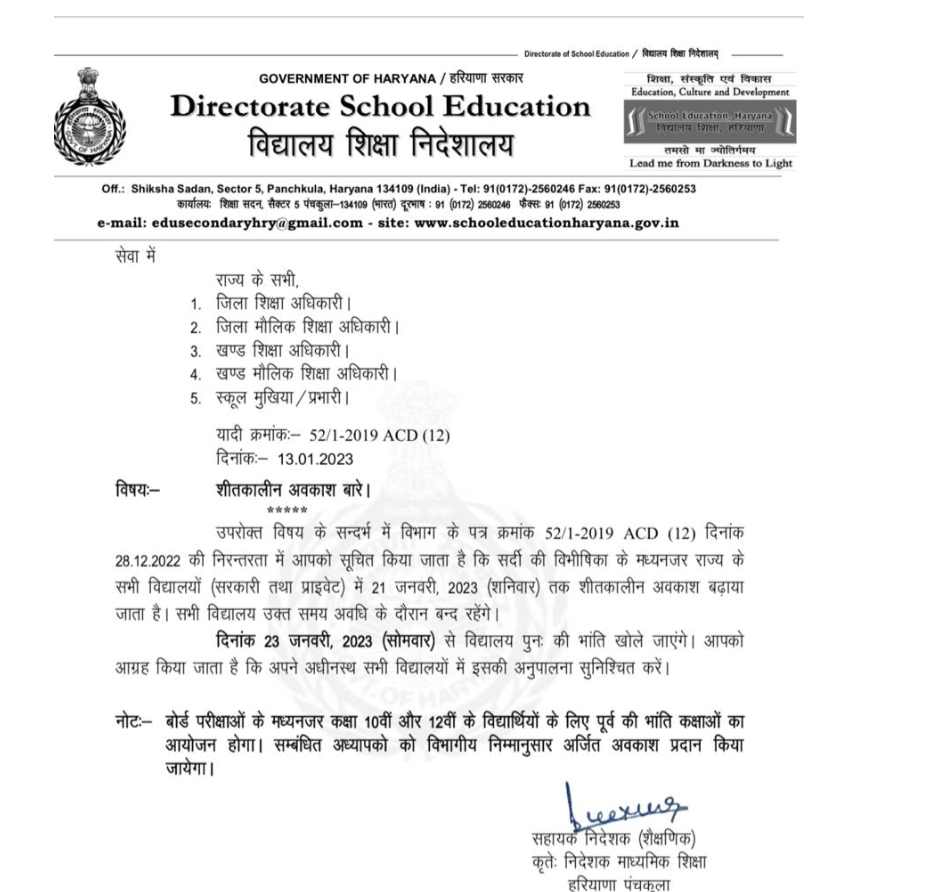 Cold Wave in Haryana
Many parts of Haryana and Punjab received light rains with the minimum temperatures hovering close to normal limits today, the Meteorological department informed. Chandigarh, the common capital of the two states, recorded a minimum temperature of 9.2 degrees Celsius. IMD has predicted that the western Himalayan region is likely to face rainfall and snowfall for the next two days.
Schools Closed in Other States Updates
Apart from Haryana, the Jharkhand government closed all primary schools in the state due to an extreme cold wave in North-India. Students from classes 6 to 12 attended their classes as usual, meanwhile classes for nursery to grade 5 will remain close till tomorrow, January 14, 2023.
Also, all government schools in Punjab and Delhi will be re-opening schools from January 15, 2023.
Also Read: National Education Policy Implemented after Inspiration Drawn from Swaminarayan Culture, Check Details Here