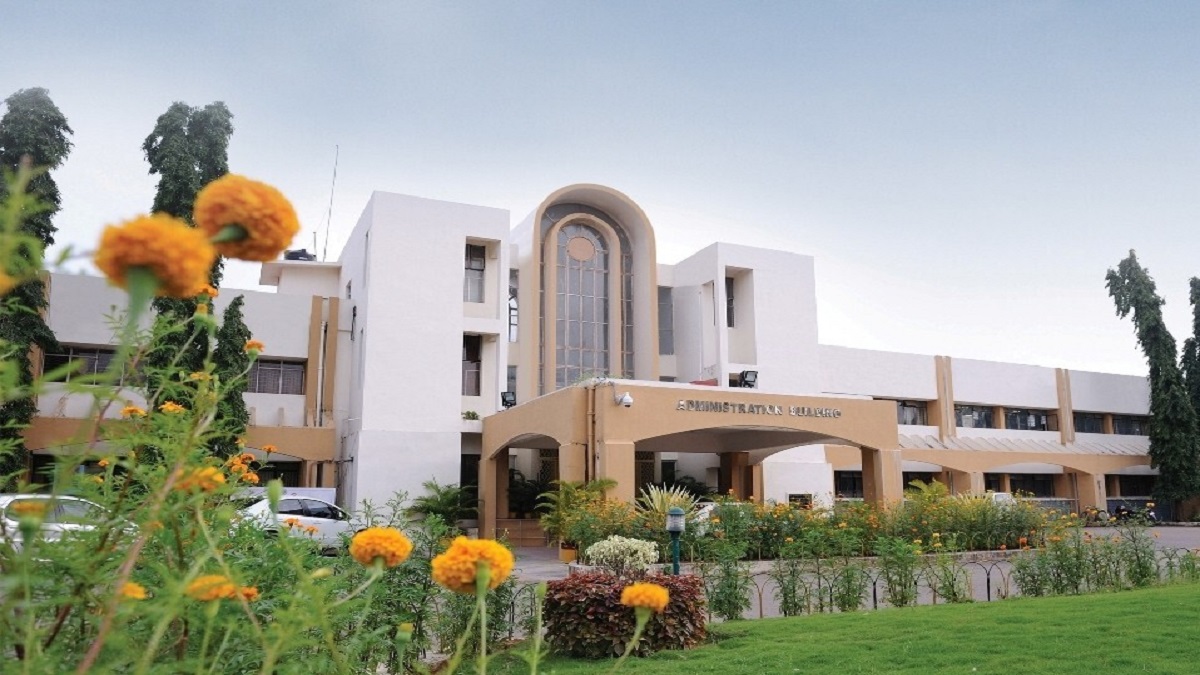 University of Hyderabad: A Memorandum of Understanding (MoU) was recently signed between the University of Hyderabad and TimesPro on January 11, 2023, with the aim of introducing six modern management programmes. These new PG Diploma courses will be useful in various industries for Indian as well as overseas students.
As per the official notification, the programmes will equip the learners with contemporary business practices and also provide resources for developing competencies to elevate their careers in a productive way.
The newly launched programmes include a variety of in-demand disciplines. These courses are Diploma in Project Management (DPM), Diploma in Business Management, Diploma in Business Finance Management (DBFM), Diploma in Business Analytics (DBA), Diploma in Digital Marketing Management and Diploma in Financial Wellbeing and Wealth Management.
The @HydUniv & @timesproindia have strategically collaborated to offer new-age management programmes for learners in India and overseas to equip themselves with modern business practices and build competencies to elevate their careers. https://t.co/C4FRw7TT1n pic.twitter.com/9nwRqqeoXf

— Univ of Hyderabad (@HydUniv) January 14, 2023
Delegates Present at MoU Ceremony
An official press release stated that the agreement was signed by Dr. Devesh Nigam, Registrar of the University of Hyderabad, and Arun Kabra, CFO and President of Enterprise Business, TimesPro on January 11, 2023. Also, Professor B J Rao Vice-Chancellor, Professor Mary Jessica Dean of the School of Management Studies, Dr. S Jeelani Director at CDVL, Dr. I Lokananda Reddy UoH, Kuldeep Pareek and MVR Padma Raju from TimesPro were also present in this ceremony.
It was announced that these programmes will be offered through the Centre for Distance Virtual and Learning (CDVL) with the support of the School of Management Studies at the University. The learners will be provided with futuristic skillsets aligned with the needs of Industry 4.0. Moreover, they will be able to earn 40 credits that further qualify for the Academic Bank of Credit. These credits can be used for pursuing a Master's degree in future. Professor B J Rao, the Vice-Chancellor of the University of Hyderabad, proclaimed that the MoU between TimesPro and UoH (CDVL) is a delightful collaboration between active corporations for imparting education to build new-age skills.
Benefits of New Management Programmes
According to the reports, the President of Enterprise Business, Arun Kabra and CFO of, TimesPro along with the eminent Hyderabad University will be introducing new-age management courses to train learners with extensive knowledge through UoH educators and TimesPro field experts.
These experts will teach learners to face the VUCA world challenges and prepare them for placement in the corporate world. These programmes will open admissions in the upcoming months and will be delivered in Direct-to-Device (D2D) mode using TimesPro's cutting-edge Interactive Learning (IL) online platform.
There will be lectures, case studies, assignments, capstone projects, and other activities significant for career advancement. It will provide students in developing a solid foundation across various domains.
About the University of Hyderabad
The University of Hyderabad is a Premier University and is recognised as an Institution of Eminence (IoE) in the country. Established in 1974 by an Act of the Parliament, UoH has grown over the years to be among the Top Ten universities in India and among the Top 3% Universities in the World as per QS World Rankings 2023. It continues to be in the top position in the latest Nature Index 2022 rankings and is first among Indian Universities.
Also Read: NLSAT PhD 2023 To be Held on April 30, Check Eligibility, Selection Process Here
REGISTER FOR RESULTS UPDATES