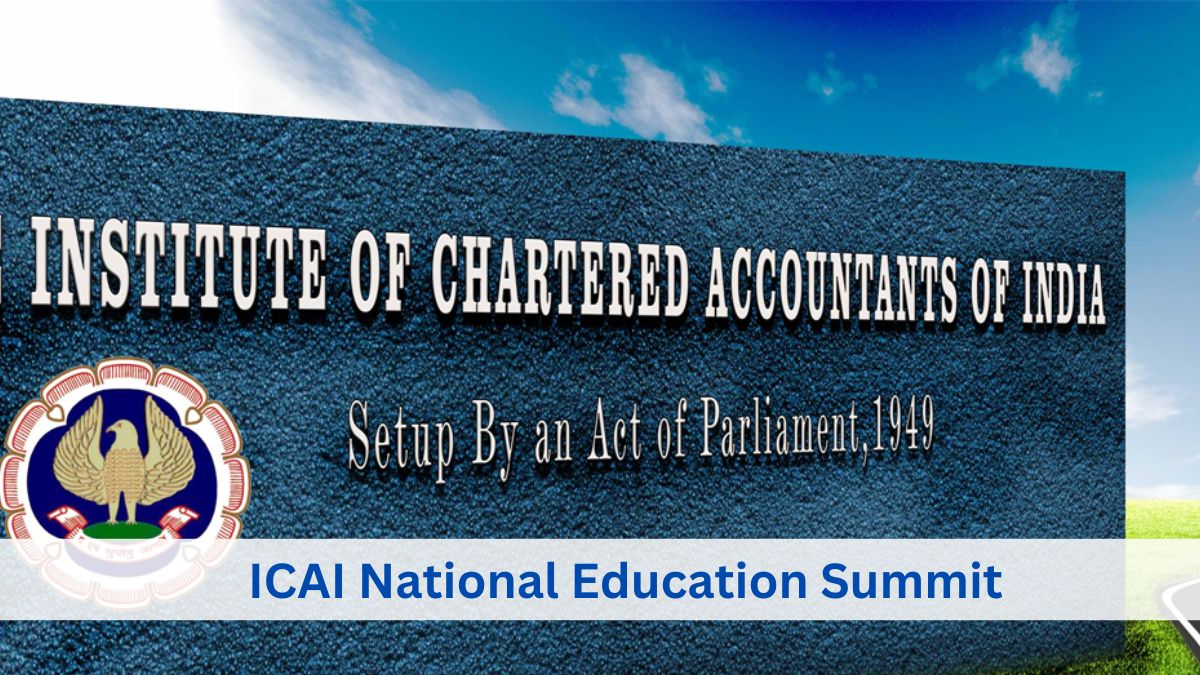 ICAI National Education Summit: The Institute of Chartered Accountants of India (ICAI) declared on Friday that the institute is hosting a National Education Summit on commerce and accounting (NES-CA) on January 6 and 7 through its board of studies (academic). ICAI partnered with the National Council of Educational Research and Training (NCERT), and the National Council for Teacher Education (NCTE) for the summit.
At the summit, academicians, researchers, and scholars in the field of commerce and accounting from universities all across India came together to discuss how skills can be embedded in commerce graduates that will develop the sector further. ICAI also put forward a model curriculum named 'ICAI Exemplar: Preparing Future-Ready Commerce Graduates' to further add to the central theme of the summit.
The 2-day summit was inaugurated by the minister of state for education, Subhas Sarkar while the minister of state for finance, Bhagwat Kishanrao Karad delivered the keynote address. The summit has the objective to standardise commerce and accounting education at higher secondary and undergraduate levels of schools, colleges, and various universities across India.
Focus on Skill-Based Commerce Education in India
During the address minister of state for finance, Bhagwat Kishanrao Karad said: "At the outset, I am very glad that ICAI has taken the initiative to host this National Education Summit on Commerce and Accountancy (NES-CA), bringing together Vice Chancellors of Universities, and Commissioner and Secretaries of State Board of Education across India to give a fillip to commerce education in India."
"He further said that the "Prime Minister's vision of creating a "Vishwa Manav" or Global Citizen has been incorporated in the NEP 2020. He emphasized the significance of skill-based education in which more emphasis is given on conceptual understanding vis-a-vis rote learning."
Also Read: ICAI CA Result 2022 Date Confirmed: Inter, Final Results To Release on January 10 at icai.org
REGISTER FOR RESULTS UPDATES