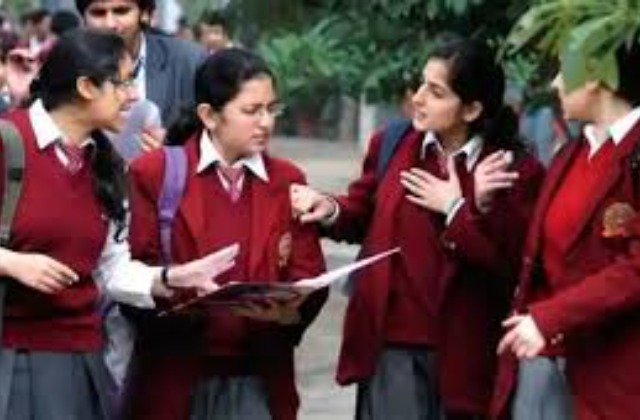 ICSE, ISC Result 2021: As per the media reports, the Council For The Indian School Certificate Examinations (CISCE) is expected to declare ICSE class 10 result on 23rd July 2021. However, the ICSE, ISC result 2021 Date is likely to be announced today. The marks have been updated and the board is ready to announce ICSE, ISC result 2021 date anytime soon. Students will be able to check their result at cisce.org. This year, approximately 3 lakh students have registered for the examination and are waiting for their ICSE, ISC result 2021.
ICSE, ISC Exam 2021
Earlier, CISCE had cancelled the class 10 and 12 board examinations due to the COVID-19 situation. The board had decided to prepare ICSE and ISC results 2021 on the basis of a defined internal assessment policy.
An official notice mentioned ICSE, ISC result 2021 date is expected to be released today on the official website.
ICSE, ISC Evaluation Criteria
As per the evaluation policy released earlier, the board will consider the marks of class 9 and class 10 internal exams to prepare ICSE result 2021. On the other hand, the marks of class 11 and class 12 internal exams will be considered to prepare the ISC result 2021. Internal assessment marks for the project work and practical work will be considered as it is. CISCE is expected to release ICSE, ISC result 2021 before 31st July 2021 as per the Supreme Court of India's order.
CISCE Reduced Syllabus of Class 10, 12 ahead of 2022 Board
The Council for the Indian School Certificate Examination (CISCE) has reduced the ICSE, ISC syllabus for 2022 board exam. ICSE, ISC Syllabus 2022 has been reduced after consultation with subject experts. CISCE took all measures not to compromise the quality of education while further reducing the syllabus. The modified ICSE, ISC syllabus 2022 for different subjects are available on CISCE website.