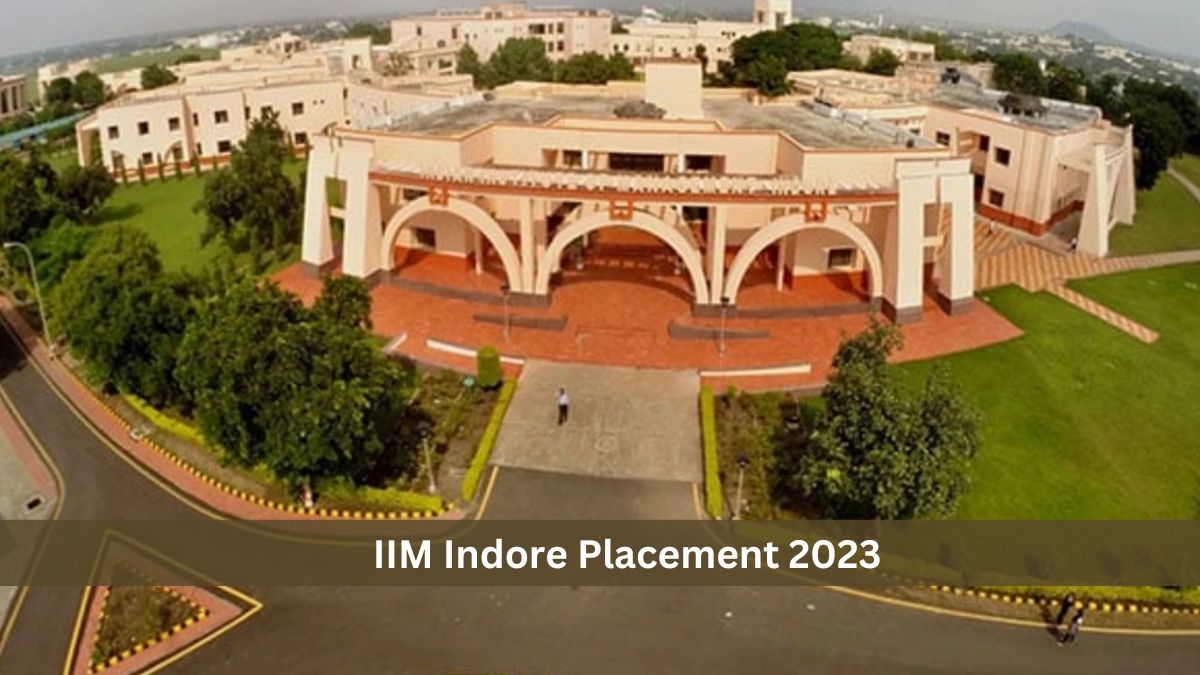 CBSE Term 2 Accountancy Syllabus- Class 11th
IIM Indore Placement 2023: Indian Institute of Management, Indore (IIM Indore) recorded the highest yearly wage package in the last round of placement. IIM Indore student receives highest domestic job offer of Rs. 1.14 crore. The salary has increased by 65 lakhs from the last time, according to an IIM Indore official. The highest compensation provided during the most recent placement session was Rs 49 lakh.
The recruitment push included about 160 recruiters. 568 students received average salaries of Rs. 30.21 lakh from several employers. Participating in placement were students from the Post Graduate Program (PGP) and the five-year Integrated Program in Management (IPM). The MBA at IIM Indore has the same value as both programmes.
CBSE Term 2 Accountancy Syllabus- Class 11th
Highest Participating Sectors at IIM Indore Placement 2023
The biggest involvement was seen in the consulting, banking, financial services, and insurance (BFSI) and technology, media, and telecommunications (TMT) sectors, which accounted for more than three-fourths of the offers.
The consulting industry had the biggest percentage of job offers at 29%, followed by sales, marketing, and finance at each 18%, general management, HR, leadership, and operations at 19%, and information technology at 16%.
CBSE Term 2 Accountancy Syllabus- Class 11th
Key Recruiters at IIM Indore Placement 2023
According to the press release, among the major employers at IIM Indore are Accenture, Adani Group, Amazon, Ambit Capital, American Express, Bain & Company, Boston Consulting Group, Citi Group, Deloitte, Deutsche Bank, EY, Goldman Sachs, HUL, IndigoEdge, ITC, Kearney, KPMG, McKinsey & Company, o3 Capital, PwC, and Reliance.
IIM Indore Placements 2023: Ties Up With 80 New Employers
The institute established relationships with more than 80 new employers this year, including, among others, Aarti Industries, Adani Group, African Industries Group, Alkem Laboratories, AM/NS, Ambit Capital, Bira 91, BlackRock, CavinKare, CITI Bank, DCM Shriram, Delhivery, DISYS, Dolcera, and Edelweiss Alternative Asset Advisors.
CBSE Term 2 Accountancy Syllabus- Class 11th
Students from the five-year Integrated Program in Management and the two-year Post Graduate Programme (PGP) received the offers (IPM). According to a representative, both programmes are viewed as MBA-equivalent.
IIM Indore's director, Himanshu Rai, stated that through offering top-notch management education, IIM Indore constantly looks forward to strengthening its ties with business. The consulting industry is the one with the most job openings, followed by general management, operations, finance, marketing, and information technology (IT).
CBSE Term 2 Accountancy Syllabus- Class 11th
Also Read: IIT Delhi 2023: Registration Through GATE 2023 for MTech Course to End on March 30, Know Eligibility, How to Apply Here