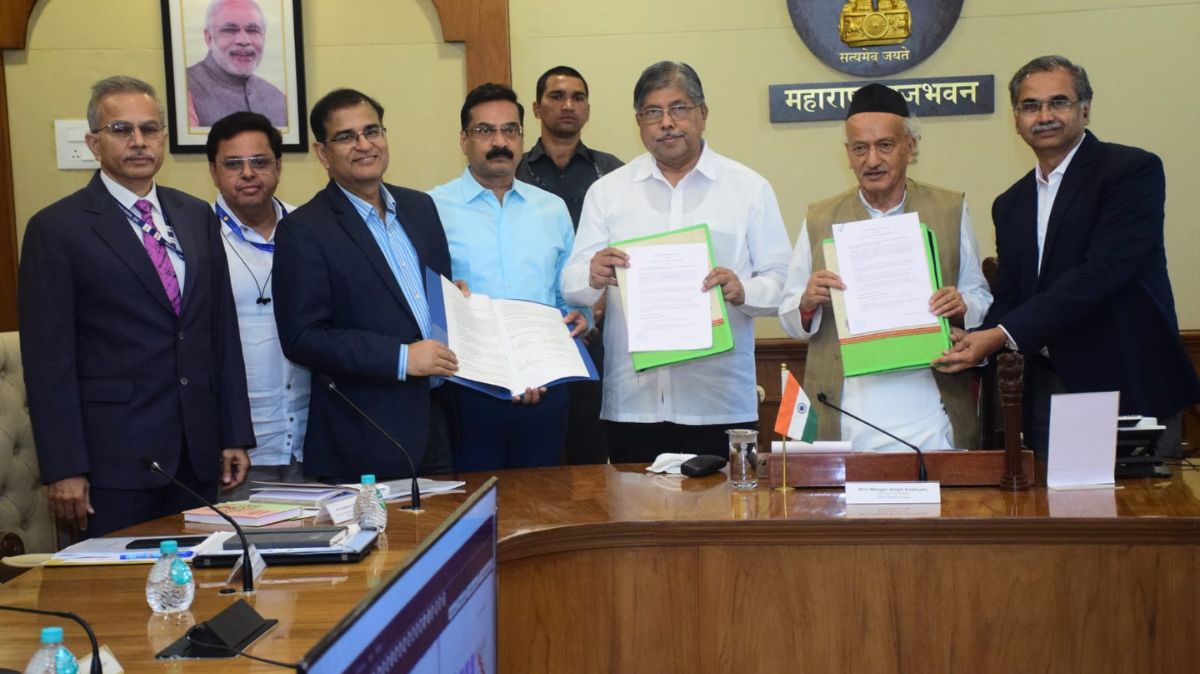 Project Udaan: Indian Institute of Technology of Bombay has collaborated with the Maharashtra Government on a project titled "UDAAN". A Memorandum of Understanding (MoU) was signed between the Institute and the Government of Maharashtra on January 5, 2023 (Thursday). According to the official press release, this Project Udaan is an Artificial Intelligence (AI-based) translation software ecosystem.
An MoU was signed today between Directorate of Higher Education; Director of Technical Education, Govt. of Maharashtra & #IITB for efficient translation of books, publications into Marathi language using the UDAAN project https://t.co/p6KYkS9zlb lead by Prof. Ganesh Ramakrishnan. pic.twitter.com/spHI4VhChC

— IIT Bombay (@iitbombay) January 5, 2023
The official notification stated that the agreement has been signed on Thursday, January 5, 2023, between the Directorate of Higher Education along with the Director of Technical Education, Government of Maharashtra and the Indian Institute of Technology Bombay in the presence of Honorable Governor Shri. Bhagat Singh Koshyari, Minister of Education Shri. Chandrakant Patil and Principal Secretary - Directorate Of Higher Education Shri. Vikas Chandra Rastogi, IIT Bombay Director Professor Subhasis Chaudhuri and Dean (R&D) Professor Milind Atrey respectively.
Project Udaan Full Details - Click Here
Project UDAAN Objectives
Through this collaboration, both of the authorities that have joined hands together, IIT Bombay and the Government of Maharashtra aim to facilitate efficient and effective translation of all books and publications concerning conventional and professional courses into the Marathi language. This has been in accordance with the details outlined in the National Education Policy 2020 using the UDAAN project.
In addition to this, a presentation was created by Professor Ganesh Ramakrishnan after the signing ceremony. The professor explained how the UDAAN platform has been developed and what are the targets to be achieved with this project. It is a machine translation framework that includes extensive usage of lexical resources and a post-editing platform as stated by government officials.
IIT Bombay's Prof. Ganesh Ramakrishnan made a presentation to all the Vice Chancellors of Universities in Maharashtra today, explaining how the UDAAN platform (https://t.co/p6KYkS9zlb) is an end-to-end Machine Translation framework that enables rapid translation of documents. pic.twitter.com/bH8zeDGma0

— IIT Bombay (@iitbombay) January 5, 2023
Furthermore, the Governor of Maharashtra, Bhagat Singh Koshyari, called upon the IIT Bombay Professor Subhasis Chaudhuri, Dean (R&D) Professor Milind Atrey and Professor Ganesh Ramakrishnan to discuss the significance and the collaboration implications of the appropriate incorporation of technology for social welfare.
Also Read: AILET 2023: Second Provisional Merit List Released for Law Courses, Check Details Here
REGISTER FOR RESULTS UPDATES