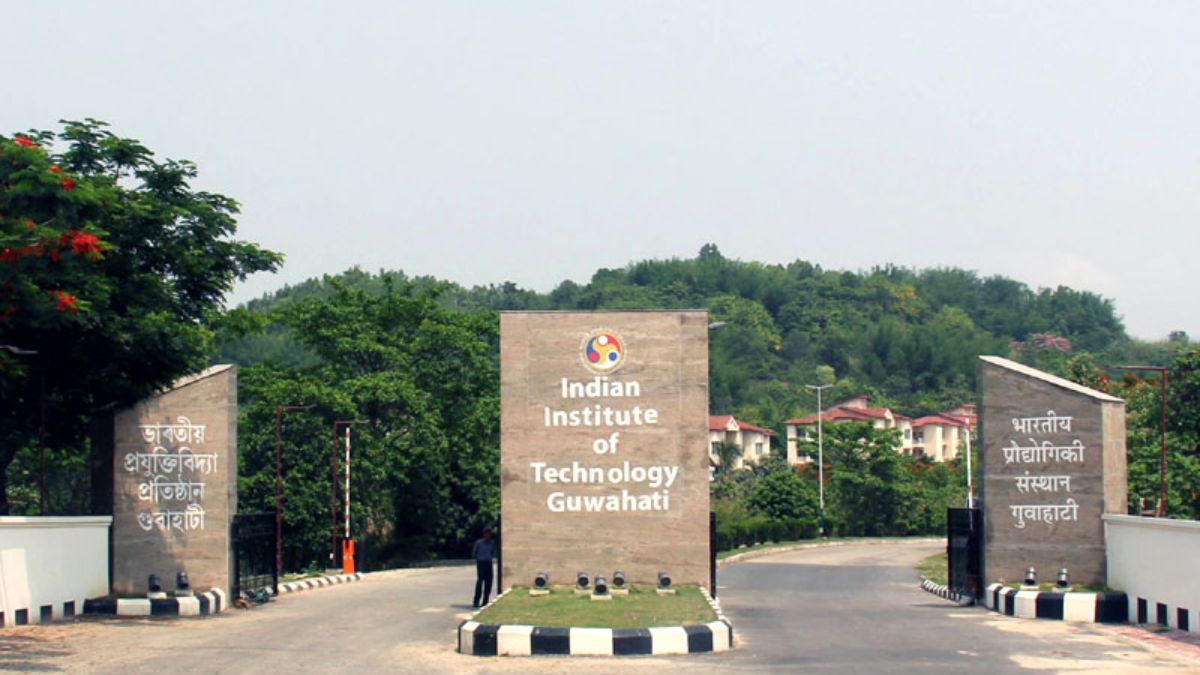 IIT Guwahati: The Indian Institute of Technology (IIT) Guwahati concluded its three-day Youth20 Group Meet on Wednesday, February 8, 2023. The first-ever Youth20 Inception Meet 2023 was attended by around 150 youth delegates from the G20 countries. However, this meeting began on Monday, February 6, 2023, in order to provide a platform for youth to express their vision and draft an agenda for action on five Y20 themes.
Watch us Live for the Inaugural Session of the Y20 Inception meeting from IIT Guwahati, Assam.#Y20India #G20India #IITGuwahati https://t.co/cX3rBla6iJ

— YAS Ministry (@YASMinistry) February 7, 2023
Highlights of the Youth20 Group Meet at IIT Guwahati

According to the official press release issued by the IIT Guwahati on Wednesday, here are the key highlights from the Youth20 Group Meet which was held at IIT Guwahati.

On the first day of the Youth20 group's first inception meeting, around 21 foreign delegates and 200 Indian delegates participated in the important events. The first day was an ice-breaking session which was followed by the cultural night. As per the recent updates, Singer Papon gave a singing performance at the Brahmaputra Sandbar Island during the cultural night.
House is full with the mesmerising melodies of @paponmusic !
join in the cultural night of Youth20 Inception Meet at Lachit Ghat Island.

Follow the link to catch us LIVE: https://t.co/MifIeh6J2Q#Y20India #G20India #RiverIslandGuwahati #Y20Guwahati pic.twitter.com/wHEQYFzAwv

— YAS Ministry (@YASMinistry) February 6, 2023
On the second day of the Youth20 inception meeting, the Union Cabinet Minister for Youth Affairs & Sports, Anurag Thakur participated in a youth dialogue with all the Youth delegates present at the event.
Hon'ble Union Minister for I&B and Youth Affairs & Sports, GoI, @ianuragthakur took part in the "Youth Dialogue with Youth Minister" programme where he interacted with the Delegates and Participants in the #Y20 Inception meeting @IITGuwahati.

#Y20India #G20India pic.twitter.com/2EiNyjU5ni

— IIT Guwahati (@IITGuwahati) February 7, 2023
Themes of the Y20 Inception Meet 2023

As per the recent updates, there were five identified themes that were provided to the youth delegates at the event.

Health

Future of Work: Industry 4.0, Innovation with 21st Century skills

Shared Future: Youth in Democracy and Governance

Climate Change and Disaster Risk Reduction

Making Sustainability: A way of life

Peacebuilding and Reconciliation: Ushering in an era of No War

Wellbeing & Sports: Agenda for Youth

On the third and final day of the Y20 Group meeting, the Minister of Education, Government of Assam presented the research papers on five different themes to the Minister of Youth Affairs and Sports Anurag Thakur. However, the closing ceremony of the three-day Youth20 Inception meeting was concluded by the launch of the White Papers by the Minister of Youth Affairs and Sports.
Live from the #Y20Inception Meeting in #Guwahati, we are proud to announce the launch of the white paper. Stay updated through our social media platforms. #Y20India #G20India

Youtube https://t.co/SExeGoyibt

Twitter - https://t.co/vaoqgh9aTu

Facebook - https://t.co/EzH3HqYq7j https://t.co/n692m0Hhbr

— YAS Ministry (@YASMinistry) February 8, 2023
Youth20 Summit

As per the recent updates, the Youth20 was started in 2012, which is the youth version of the G20 summits and is only the officially recognised platform for youth to engage with the G20. However, it is the most influential international forum for young leaders.

Also Read: UGC Revises Provisions in Savitribai Jyotirao Phule Fellowship Scheme, Check Details Here