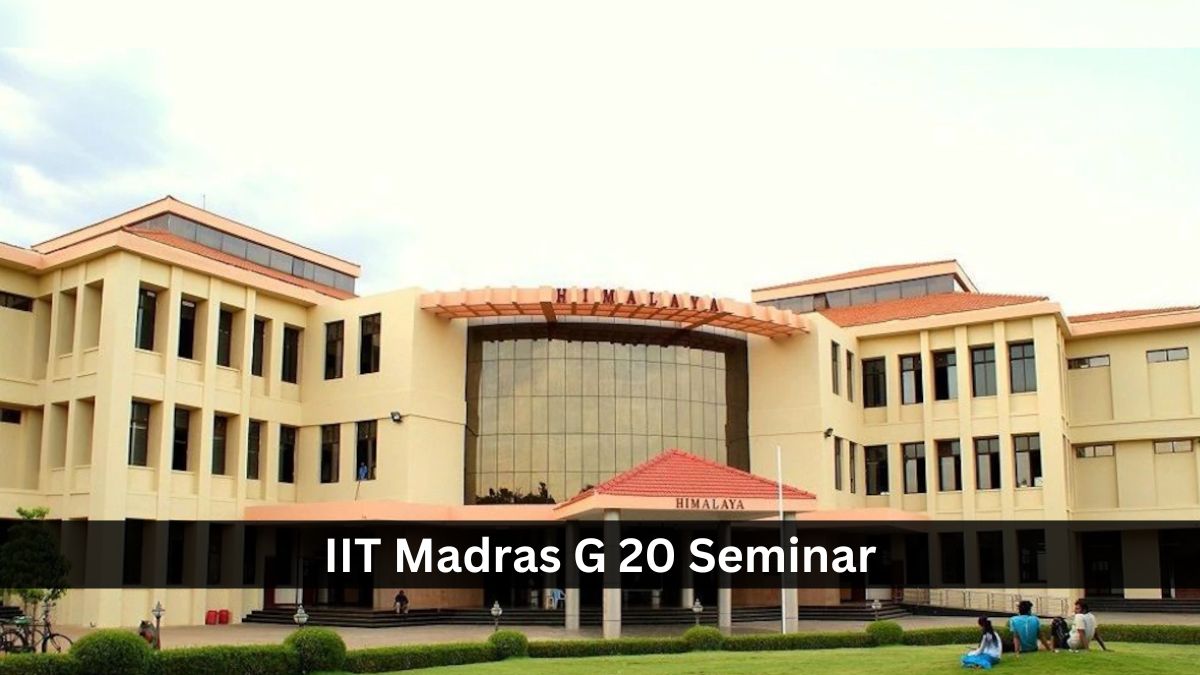 IIT Madras To Hold Seminar on Digital Technology: The Indian Insititute of Technology, Madras (IIT Madras) is going to organize a seminar on the 'role of digital technology in education' for the preparation of the G20 Summit in India. The seminar will be organized at the IIT Madras research park on January 31, 2023.
The seminar has an objective to identify policies for use of digital technology in education in the G20 member countries. This seminar is a faction of 'Sherpa Track', which is the first education working group meeting in Chennai from January 31 to February 2, 2023.
What is the Objective of the G20 Seminar?
The Education working group has to identify themes to promote possible research and academic collaborations among academic institutions in G20 countries. Apart from this, an exhibition of 50 stalls is going to be organised. The stalls presented at the seminar comprise research, innovation, and skill-based topics.
The delegates who will visit the IIT Madras campus will learn about the evolution of the Institute over the years, from the newly-revamped IIT Madras Heritage Centre. Delegates will be getting exposure to the current research at IIT Madras' 'Sudha Gopalakrishnan Brain Centre' and innovations by the student-run centre for innovation where students work on projects outside their curriculum.
The G 20 seminar will emphasize how digital technologies could be used effectively to increase student learning opportunities and learning outcomes and respond the challenges each country faces in achieving the sustainable development goal 4 targets of achieving inclusive and quality education for all.
Who will Participate in G20 Seminar?
A lot of people took part in the G 20 seminar organized at IIT Madras. They include members of the G20 education working group from each G20 member country, guest countries, and international organizations. Also, representatives of academic institutions in G20 member countries engaged in initiatives promoting the use of digital technologies for ensuring quality learning opportunities for all and improving learning outcomes.
Furthermore, representatives of international organizations such as UNESCO, UNICEF, World Bank, and OECD, among others, and representatives of knowledge partners from India were also a part of this seminar.
Also Read: IIM Bodh Gaya Placement Report 2023: 48.58 LPA Highest Domestic Package Offered