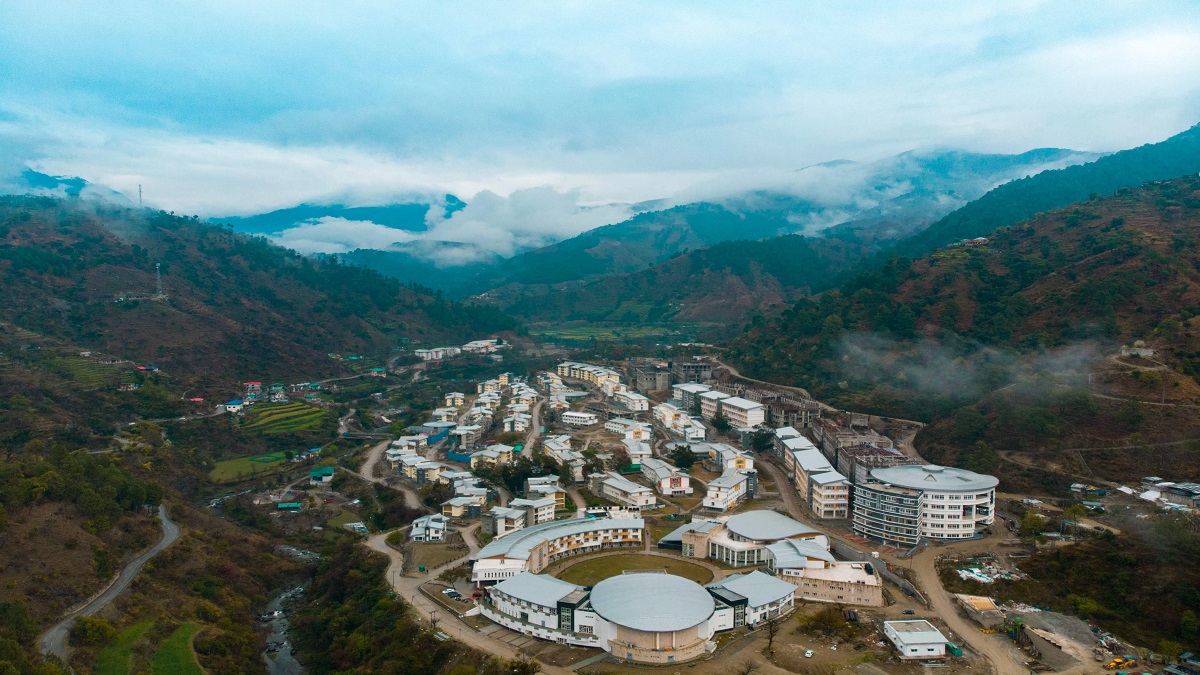 IIT Mandi: The Himachal Pradesh Council for Science, Technology, and Environment (HIMCOSTE) conducted the 30th state-level Children's Science Congress at the Indian Institute of Technology (IIT) Mandi campus from December 31, 2022, to January 3, 2023. The theme for the year 2023 was 'understanding the ecosystem for health and well-being.'
The four-day long event had various activities including Mathematics Olympiad, Science Activity Corner, Science Quiz, Science Skit, Science Project Report, and Innovative Science Models. As per the recent updates, the 16 best scientific reports from the programme will be competing on a National Level at the Children's Science Congress in Ahmedabad and Gujarat at the end of January 2023.
Guest attended the 30th state-level Children's Science Congress
The Chief guest for the closing ceremony of the 30th Children's Science Congress was Himachal Pradesh Member of the Legislative Assembly, Rajesh Dharmani. However, Dr. S.S. Randhawa, the Principal Scientific Officer HIMCOSTE, welcomed the guests. Satpal Dhiman, Joint Member Secretary of the council also gave the overview of the Congress. Speaking on the occasion, he gave the example of renowned inventor Thomas Alva Edison, and he also reflected on the thought among students that each child has his own potential and that needs to be looked after for achieving success.
Other dignitaries present at the Congress were - IIT Mandi Director, Amarnath Rana, Elementary education, Deputy Director Una Devinder Chandel, IIT Mandi District Science Supervisor, Ashok Walia, Children's Science Congress, Senior Scientific Officer, Coordinator Dipshika Gaur, Himachal Pradesh Science Master Association President Women Wing Shalu Parmar, Satinder Sharma, and Tushar Jain from IIT Mandi also attended the event.
30th Children's Science Congress Key Highlights
As per the recent updates, while addressing the gathering the Chief Guest Mr. Rajesh Dharmani said that the students should work hard that the expectations then it will become easier and possible to achieve anything in life. He further added that teachers should do SWOT analysis i.e. Strengths, Weaknesses, Opportunities, and Threats analysis for all the students individually and help them realize their talent and passion.
Speaking on the occasion Dharmani informed that HIMCOSTE will soon have a platform where the students will be able to put their doubts. While addressing the Children's Science Congress HIMCOSTE Additional Secretary, Environment Science and Technology and Joint Member Secretary, Satpal Dhiman said that Himachal Pradesh Children's Science Congress has been conducted at IIT Mandi to motivate students to pursue their careers in both science and technology.
Also Read: Faculty Member at BHU Chosen for Fulbright Research Fellowship, Read Details Here
REGISTER FOR RESULTS UPDATES