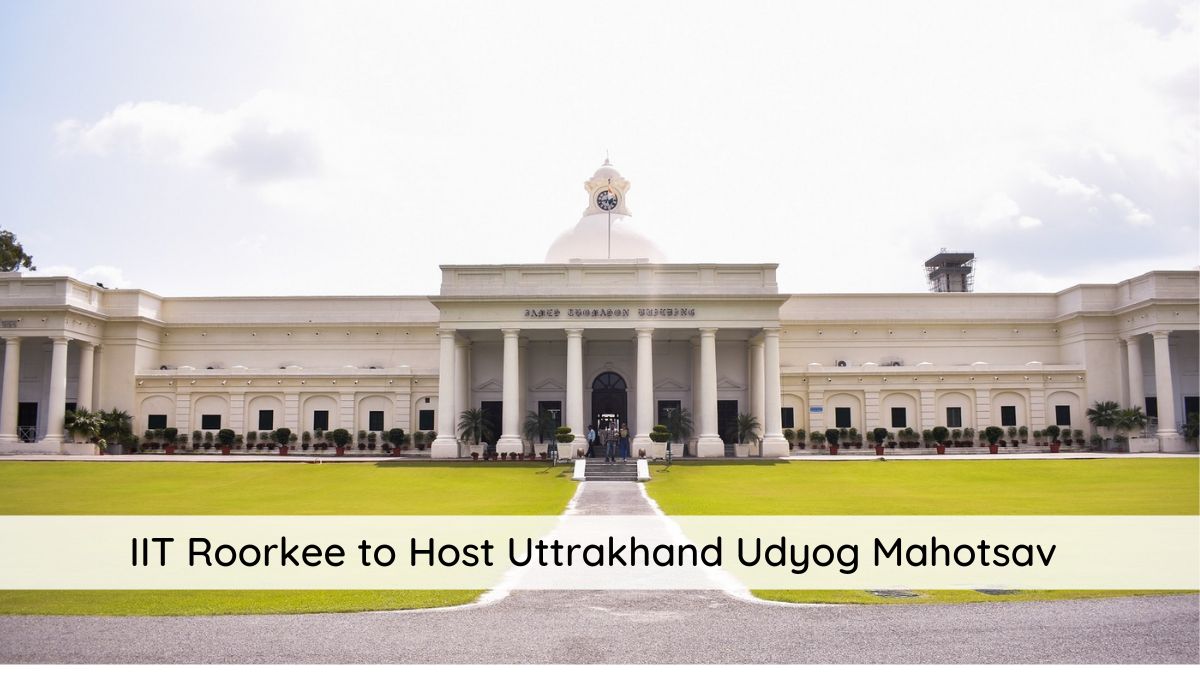 Uttrakhand Udyog Mahotsav 1st Edition: As per the latest updates, the Indian Institute of Technology, Roorkee (IIT Roorkee) will organize the 1st Edition of the largest Uttrakhand Udyog Mahotsav from March 18 to 20, 2023. The Mahotsav will be launched in collaboration with Bhagwanpur Industries Association (BIA) and Roorkee Small-Scale Industrial Association (RSSIA).
The main objective of the event is to bring together start-ups, MSMEs, and organisations from various industry associations in and around the Roorkee region. The Mahotsav will witness around 200 industries that will showcase their efforts towards the 'Atmanirbhar Bharat' initiative.
IIT Roorkee director KK Pant, BIA chairman Raajjhesh Rawatt, and RSSIA president BB Gupta signed a contract at the pre-launch ceremony to promote business and academic cooperation for translational research projects and the socioeconomic development of Uttarakhand.
How Will IIT Roorkee Encourage Technology-based Entrepreneurship?
In accordance with the agreement, IIT Roorkee will use its academic, research, and innovation environment to offer technological solutions to businesses in an effort to encourage technology-based entrepreneurship. The main focus of IIT Roorkee's startups is to give people access to cutting-edge technologies so they may keep working for Atmanirbhar Bharat.
During the Pre-launch event, IIT Roorkee, director, KK Pant said, "We have entered an era where state, industry, and academia are all working towards the betterment of society and contributing to the nation's development. We are delighted to be the leader in organizing the very first edition of the largest exhibition in Uttarakhand."
"We believe that it is of cardinal importance to forging strong collaborations with industry partners, start-ups, and MSMEs to train our students in line with the skill set requirement of industry and to carry out translational research in cutting-edge technology domains to realize the Make in India objectives of our Country, "he added.
Further talking about the Uttarakhand Udyog Mahotsav, BIA, chairman, Raajjhesh Rawatt, said, "UKUM is not just a trade exhibition, but a roadmap to the future of industries in Uttarakhand. We are truly excited to unveil the poster and showcase the caliber of Industries at Uttarakhand to the world. We are expecting to meet with a new set of customers and are ready to close the best possible deals at the exhibition."
Also Read: IIT Madras to Host 50 Students From Tripura Under Ek Bharat Shreshtha Bharat Initiative, Check Details Here