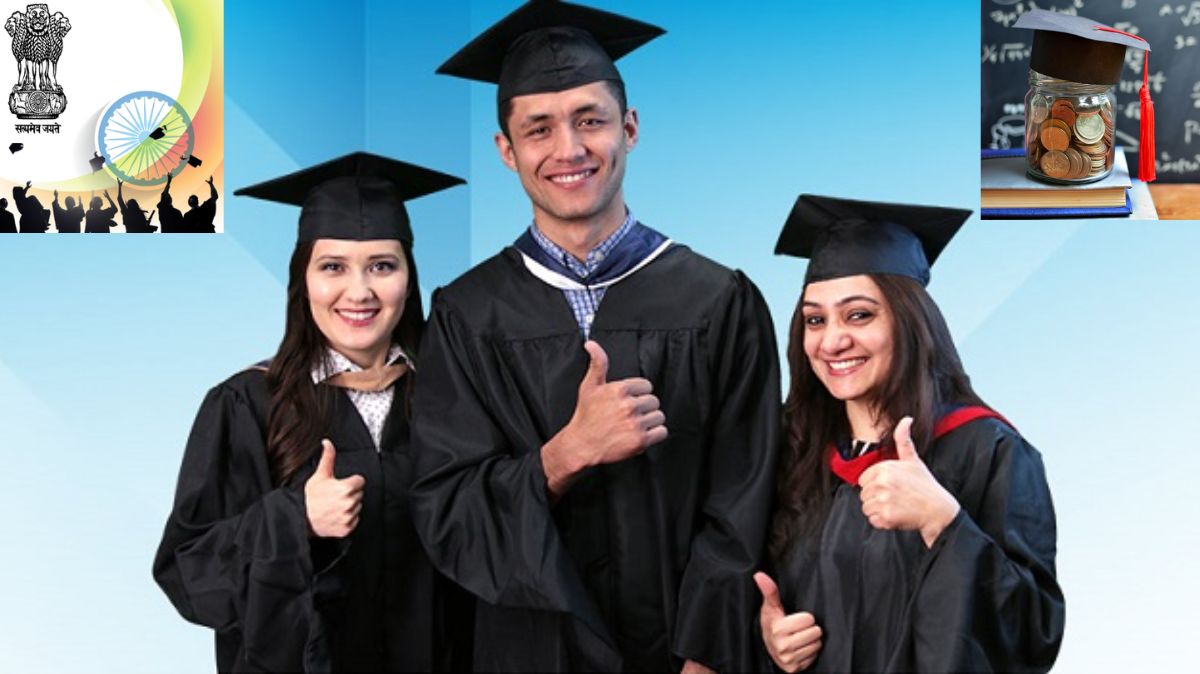 Indian Govt Scholarships: The Ministry of Education will grant financial help to those Indian students who aspire to study abroad for higher studies. Interested students can check and apply for these useful scholarships at the official website of the Education Ministry of India - education.gov.in.
Ministry of Social Justice and Empowerment
The Ministry of Social Justice and Empowerment has decided to provide several scholarship programmes like the National Overseas Scholarship Scheme for Scheduled Castes, denotified, nomadic and semi-nomadic tribes as well as students belonging to categories such as landless agricultural labourers and traditional artisans, Scheduled Castes and traditional artisans.
Scholarships are applicable to the above-mentioned candidates to help them acquire higher education degrees for instance Masters' degrees or PhD courses from foreign universities. The main objective of the scheme is to help them improve their economic status and also build themselves in terms of social reputation.
Candidates are required to visit the official website - nosmsje.gov.in and should carefully read all the important scheme guidelines mentioned on the portal and then proceed to fill in the required details such as personal and employment details. Some documents need to be submitted for address and qualification proof. 60 per cent is the minimum number of marks percentile required to apply for the scheme.
Department of Social Justice & Empowerment Schemes -Apply Here
Financial Aid in Scholarship Scheme
The following assistance will be covered under the Scholarship Scheme as instructed by the government. Students can go through these details before filling out the scheme application forms online.
Course Tuition fees

Maintenance allowance of approximately (US $15,400 annually except UK. GBP 9,900 annually in the UK)

Secondly, Contingency allowance (US $1500 annually except UK. GBP 1,100 annually in the UK)

Visa fees to applicants

Equipment allowance will be given

Tuition fee along with medical insurance premium

Air Passage/ travel by economy class as stated in the govt scheme guidelines

Allowance of incidental journey and equipment allowance (US $20 for each or its equivalent in INR)
Ministry of Tribal Affairs
The Ministry of Tribal Affairs is offering a wide range of scholarship programmes such as the National Overseas Scholarship Scheme for Scheduled Tribe students. Aspirants can check their official Ministry page to register online - overseas.tribal.gov.in.
This programme is a Central Sector Scheme of the Ministry of Tribal Affairs and about 20 fresh ST students are given scholarships every year for pursuing Master's degrees, PhD, and Post-doctoral courses in foreign countries.
Ministry of Tribal Affairs Scholarship Application - Click Here
Ministry of Science and Technology
The Ministry of Science and Technology took the initiative of providing the Overseas Visiting Doctoral Fellowship Programme. The main objective of the programme is to build national-level capacity in frontier areas of Science and Engineering, which are of major interest to India. Research training will be given to students pursuing various PhD courses at Indian institutions in esteemed foreign universities/institutions.
Indian research scholars will be able to gain exposure and access to state-of-the-art research facilities in academia and different labs in certain overseas universities. This would enable long-term Research and Design linkages as well as collaborations with prominent scientists and technologists globally. Students will use this gained expertise effectively in strengthening national programmes.
The scheme is open to Indian inhabitants only. The applicants must complete timely registration for a full-time PhD degree in any of the recognised Indian institutions in STEM disciplines. Part-time students or those who have submitted their thesis are not eligible to apply. Application forms are available on the website - serbonline.in.
Ministry of Science & Technology Registration - Click Here
Ministry of Minority Affairs
The Ministry of Minority Affairs has launched the Padho Pardesh (interest subvention scheme) for students belonging to minority communities. Interested candidates can check their official website for more details and apply for the scheme - minorityaffairs.gov.in.
Under this programme, the interest subsidy will be granted for a period of moratorium i.e. course period, plus 1 year/ 6 months after getting a job, whichever is earlier as prescribed in the education loan scheme of the Indian Banks Association (IBA).
Moreover, the Ministry will make a hundred per cent interest reimbursement for the component of the educational loan availed by the applicant from the bank till the moratorium period. Students will have to submit the required documents to avail the benefits of this educational loan as per the lending bank's requirement. Additionally, the Ministry will grant compensation for interest accrued on educational loans up to the moratorium period.
Padho Pardesh Registration Window - Click Here
Also Read: UGC Chairman States Dual Degrees Can Make Global Education Economical, Read More Details Here
REGISTER FOR RESULTS UPDATES