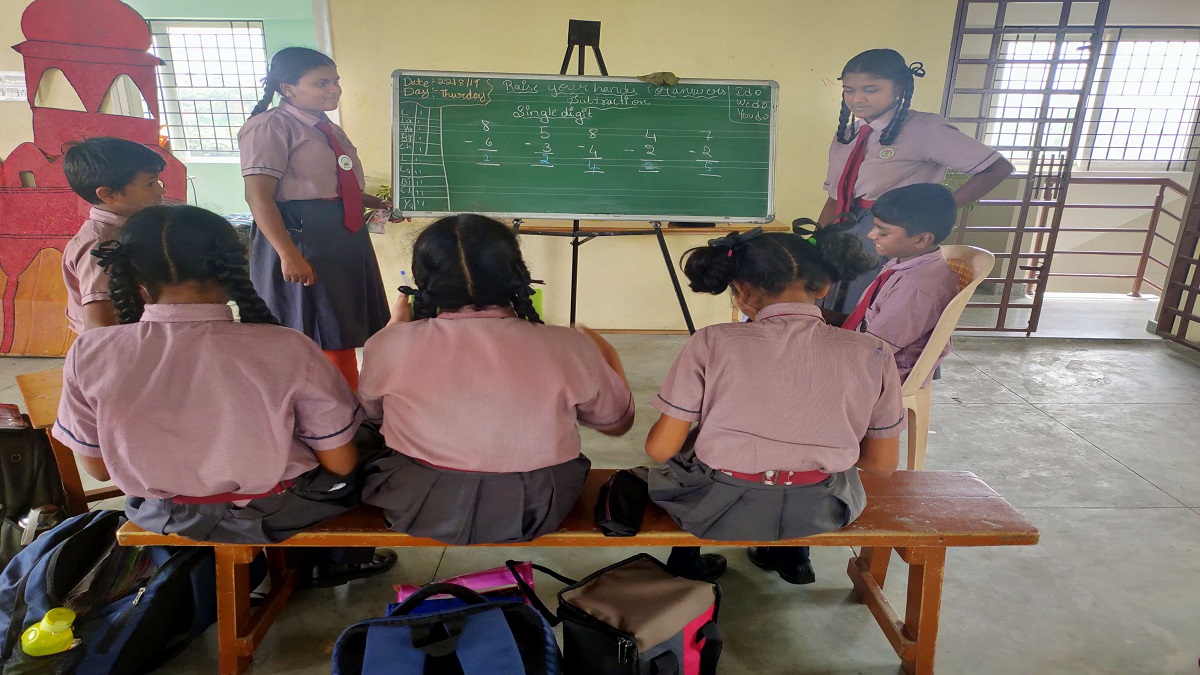 True Curriculum an Education platform providing peer tutoring with user-friendly peer tutor training materials will be conducting an 'International Conference on Uplifting Education in India' on January 21, 2023. The conference is being conducted for Education Administrators, Teachers, NGOs, Policy makers, Researchers, and Thought Leaders. The focus of the conference will be on the NEP 2020 mandate of transforming India into an Equitable and Vibrant Knowledge Superpower.
The panellists participating in the conference include Ashok Pandey, International Education Expert, Dr. Professor Pushpanandam Karanam - Professor of Educational Management, Department of Educational Administration, Maharaja Sayajirao University of Baroda, Francis Joseph - Executive Director, GEMS Education, Sudha Acharya - Chairperson, National Progressive Schools Conference, Debalina Mitra Chanda - E-Learning Professional and Master Aarav Seth - Student, Ahlcon International School, & Co-Founder We Rise Together.
Click Here to know more about the Conference
Peer Tutoring and its benefits
According to numerous studies conducted, one-on-one peer tutoring has been proven to be extremely effective for learning not only for the students but also for the tutors. Peer tutoring is considered the most cost-effective, scalable and is also an immediate means for uplifting education in India.
Developing a culture of service among the youth is beneficial, especially considering that non-government schools have a responsibility to uplift students in the government and rural schools in the country. Those who will be delivering peer tutoring to others will be recognised for their achievements and the tutors will also gather leadership and career training experience.
The conference will conduct discussions regarding collaborative learning and peer tutoring along with a briefing on how technological resources can help with the same.
Technology and Education
With changing times, the use of technology has become more and more evident, especially in the education sector. Although harnessing technology can boost efficiency and education results what needs to be remembered is that education is a personal and human activity.
Harnessing the power of technology to improve education administration, efficiency and results is the need of the hour and the key is to equip the technology in such a way that it facilitates, amplifies, and enhances education.
Unicorn App (UNIversal COmmunity LeaRNing) works on this very idea empowering High School and College students to become volunteer tutors and connecting them to students who need help. The app creates a safe, effective peer tutoring platform including a digital tutor training programme consisting of nine modules to help train these volunteers.
It also helps organizations to oversee and administer a peer tutoring programme which includes tracking statistics and keeping records of sessions in digital student folders. The app creates a simple and user-friendly peer tutoring ecosystem helping reach education outreach and make a huge humanitarian impact.
REGISTER FOR RESULTS UPDATES