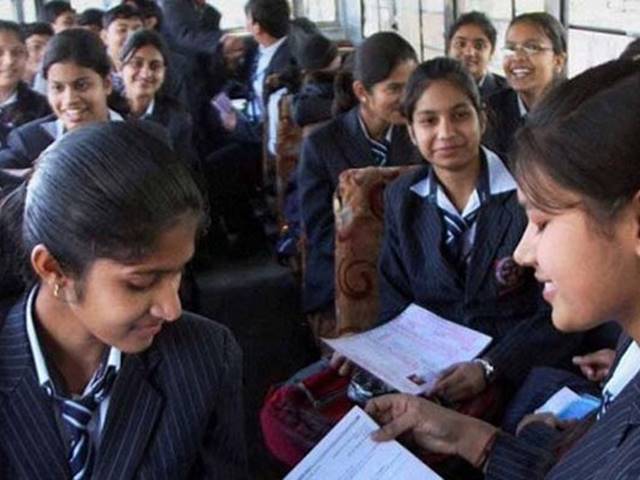 JAC 12th Exam 2021 Not Cancelled: As per the latest update, the Jharkhand Academic Council (JAC) has issued a clarification saying that the Jharkhand Intermediate Exam 2021 has not been cancelled and that the notice going viral on social media platforms is Fake. The Board officials also said that as of now the council or the state government is yet to take a final decision on the cancellation of JAC Inter Exam 2021. Along with refuting fake notice about cancellation of JAC Inter Exam 2021, the state board has also said that rumours have also been spread about the notice being published on jac.nic.in website. However, the board has clarified that jac.nic.in is a fake website and therefore any details provided on it shouldn't be considered as official.
What does the Fake Notice Say?
The fake notice that has been doing the rounds on social media platform claims that in the light of the unprecedented 2nd wave of COVID-19, the Jharkhand Academic Council has decided to cancel the Jharkhand 12th Exam 2021 for intermediate students. The fake notice has been dated as 3rd June 2021 and has been drafted in official language and style along with logo of the JAC council. However, the fact check team while doing its investigations have found that the notice uses an old notice number i.e. "jac/ptt/1427/20-secy/269/21", which was issued earlier. On 17th April 2021, the Jharkhand Academic Council had issued a notice under the number "jac/ptt/1427/20-secy/269/21", which announced postponement of the exam due to COVID-19 pandemic. Miscreants who have created this fake notice have used the same old notice number to create confusion among the students.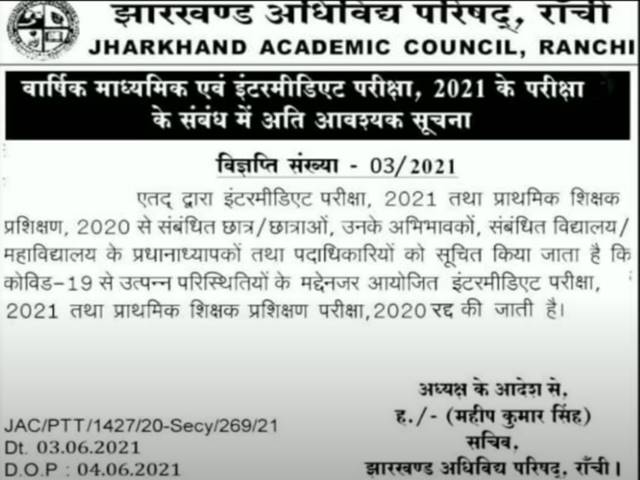 Pressure on JAC to cancel the Exam
As per sources inside the JAC, the state government and the council is under pressure now to cancel the Jharkhand 10th and 12th Exams 2021 due to COVID-19 pandemic. The demand for cancellation of JAC Board Exam 2021 being made by concerned parents and students has gained momentum following the cancellation of CBSE and ICSE Exams. Following this, several state boards including Uttar Pradesh, Rajasthan, Gujarat and Maharashtra have also announced cancellation of Class 10 and 12 Board Exams. Due to this, the Jharkhand Government and JAC are under some pressure to follow the same suit, however, the final decision in this regards would be taken soon and notified to all the students.