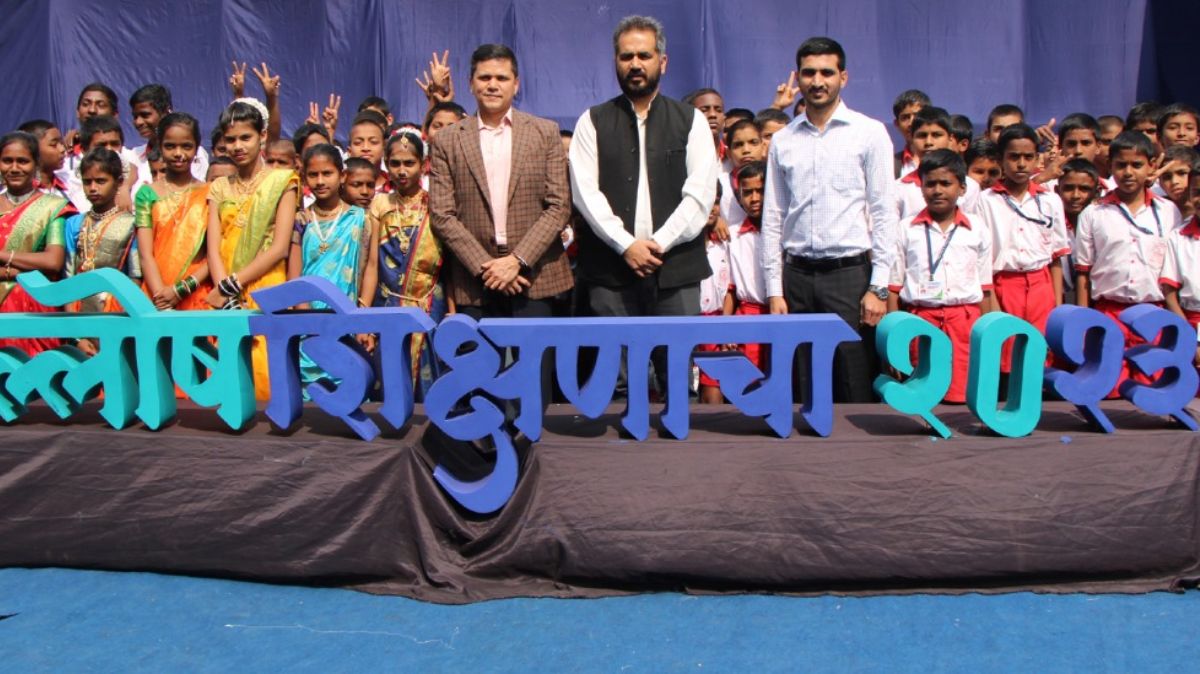 Jallosh Shikshanacha 2023 is an Educational Carnival that was inaugurated on January 24, 2023, by the PCMC Divisional Commissioner Sourabh Rao along with Commissioner Shekhar Singh. In this event, participants include all students studying in schools administered by the Pimpri Chinchwad Municipal Corporation. Moreover, students are involved with enthusiasm and confidence.
According to official reports, the carnival aims at providing students with a platform to showcase their creative abilities as well as to promote their innovative ideas. This initiative taken by the Pimpri Chinchwad Municipal Corporation is a unique step for school students so that opportunities are to be given where they can present their talents and brilliance.
The educational event namely "Jallosh Shikshanacha" is scheduled to conclude today January 25, 2023. Divisional Commissioner Sourabh Rao and PCMC Commissioner Shekhar Singh successfully inaugurated "Jallosh Shikshanacha 2023".
आनंदोत्सव शिक्षणाचा!
जागतिक शिक्षण दिनाचे औचित्य साधून पिंपरी चिंचवड महानगरपालिकेतर्फे जल्लोष शिक्षणाचा २०२३ या शैक्षणिक व सांस्कृतिक कार्यक्रमाचे उद्घाटन मा. विभागीय आयुक्त सौरभ राव यांच्या हस्ते करण्यात आले.#JalloshShikshanacha2023
(१/२) pic.twitter.com/NZgsiYzmoA

— PCMC (@pcmcindiagovin) January 24, 2023
Objectives of Jallosh Shikshanacha 2023
This exceptional event "Jallosh Shikshanacha 2023" is intended to capture various significant aspects like students' academics, sports, art & crafts, enrolment and also soft infrastructure. Talking about the major objective of his initiative, it has been announced that the event aims to bring out and create out-of-box thinking in schools.
In addition to this, it will also generate a competitive environment every year, apart from encouraging the transfer of ideas, as stated by the Municipal Commissioner Shekhar Singh, who is also the administrator of PCMC.
The two-day mega bonanza, "Jallosh Shikshanacha 2023" is conducted for two days on January 24 and January 25 respectively at the Auto Cluster Exhibition Centre in Chinchwad.
Activities Held at Jallosh Shikshanacha 2023
At the event, there are exciting and gripping activities being conducted such as game zones, competitions, book stalls, contests for teachers, quiz time, treasure hunt and prize distribution along with a host of other cultural events.
The event is likely to assess the school's strengths, best practices, and innovations made by them. The PCMC Chief added that this will not only help PCMC to create eight model schools which means one in each zone but also these model schools will act as replicable models in other PCMC public schools. A common platform will be provided to school students in order to compete where they can exhibit the initiatives and innovations created by them.
Also Read: IIT Roorkee MBA Admissions 2023 Commence: Apply at iitr.ac.in