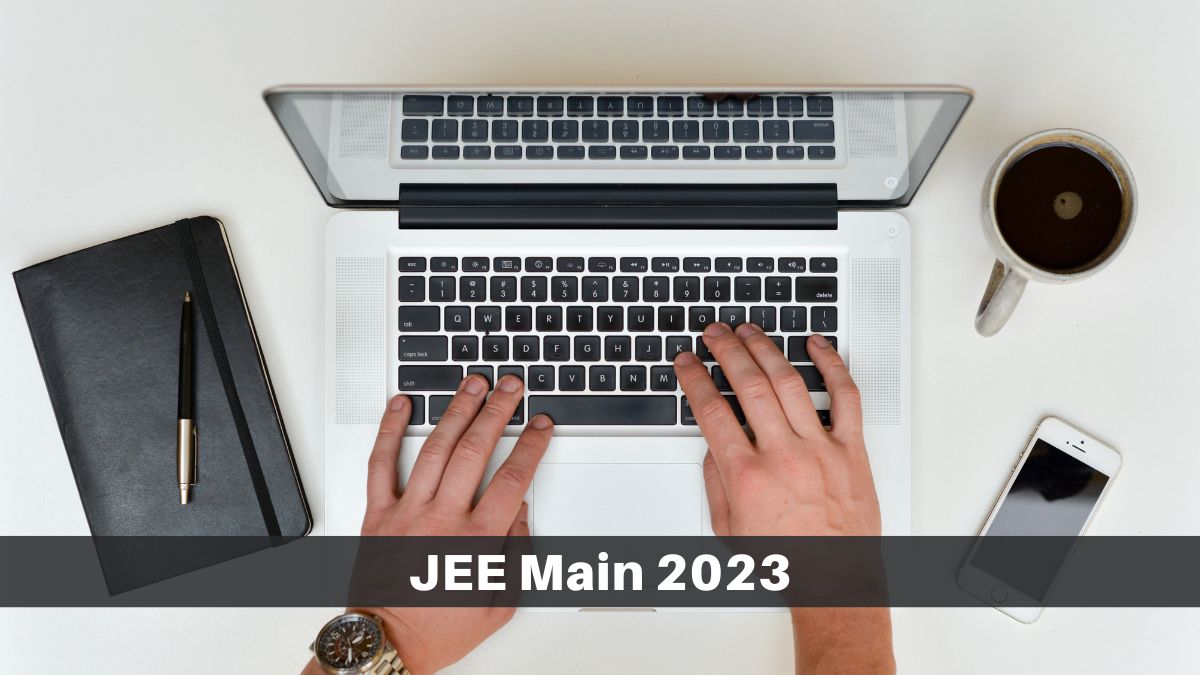 JEE Main 2023 Exam Tomorrow: As per the official schedule, JEE Main 2023 exam for Paper 2 candidates will be conducted tomorrow-January 28, 2023. Candidates registered for B.Arch and B.Planning papers must adhere to the exam day guidelines tomorrow. However, they must check out the last-minute tips to ace the exam here.
The JEE Main 2023 exam for B.Arch and B.Planning papers will be conducted in the evening shift i.e. 3.00 pm to 6.00 pm. NTA has already released the admit cards. Candidates must download the admit card from the official website i.e. jeemain.nta.nic.in.It must be noted that no candidate shall be granted entry without JEE Main 2023 admit card into the examination hall.
JEE Main 2023 Admit Card- Direct Link (Available Now)
JEE Main 2023 Last-Minute Tips
JEE Main 2023 for B.Arch and B. Planning will be held tomorrow-January 28, 2023. It is necessary for candidates to check out a few last-minute tips before going for the exam
Emphasize what is learned- At this moment, do not start anything new. This might create confusion in the mind which might end up in forgetting what has been learned so far. Thus, focus on what has been learned so far. Do not start fresh
Revise Continuously- The exam is due tomorrow and nothing new can be taken. The best thing now is to revise again and again to keep things in mind. Make pointers and keep them in mind
Take Regular Breaks- Do not just keep on chanting the syllabus. Take sufficient breaks. These are necessary to stay away from stress and confusion. Include small breaks of 15-20 minutes in the schedule
Do not Discuss- There is no need to discuss what you have learned or how much the other person has. It will only create space for anxiety and stress. Just revise what you have learned and don't discuss it with anyone.
Take Good amount of Sleep: Do not spend the whole night busy reading about the paper. Take proper sleep of at least 7-8 hours. Otherwise, the paper might get ruined.
JEE Main 2023 Exam Day Guidelines
JEE Main 2023 B.Arch and B.Planning exams are due tomorrow-January 28, 2023. Candidates must follow the exam-day guidelines to be able to sit in the exam hall. They can check the instructions here-
No candidates will be allowed entry into JEE Main 2023 exam centre after the gate closes. Further, no candidates will not be allowed to leave the exam centre premises before the exam ends.

The candidate must carry admit card of JEE Main 2023 along with all the documents to carry for JEE Mains to the exam centre.

Candidates wearing any special attire due to religious reasons are advised to reach the exam centres at least 1 hour before the exam commences.

Before reaching the JEE Main exam centres, candidates have to duly fill out the self-declaration form, paste their passport-sized photograph and put the left-hand thumb impression in the space provided.

The pen/pencil and blank paper for rough work will be provided in the examination hall. Candidates must write their name and roll number at the top of their sheet.

Candidates must not indulge in any malpractices. They must not carry any piece of paper or electronic devices to the exam hall.

Candidates must follow the instructions strictly as instructed by the centre superintendent/invigilators. Otherwise, they will be debarred from attempting the exam.
Also Read: JEE Main 2023: January 28, 29, 30 Exam Admit Card OUT at jeemain.nta.nic.in, Get Direct Link Here