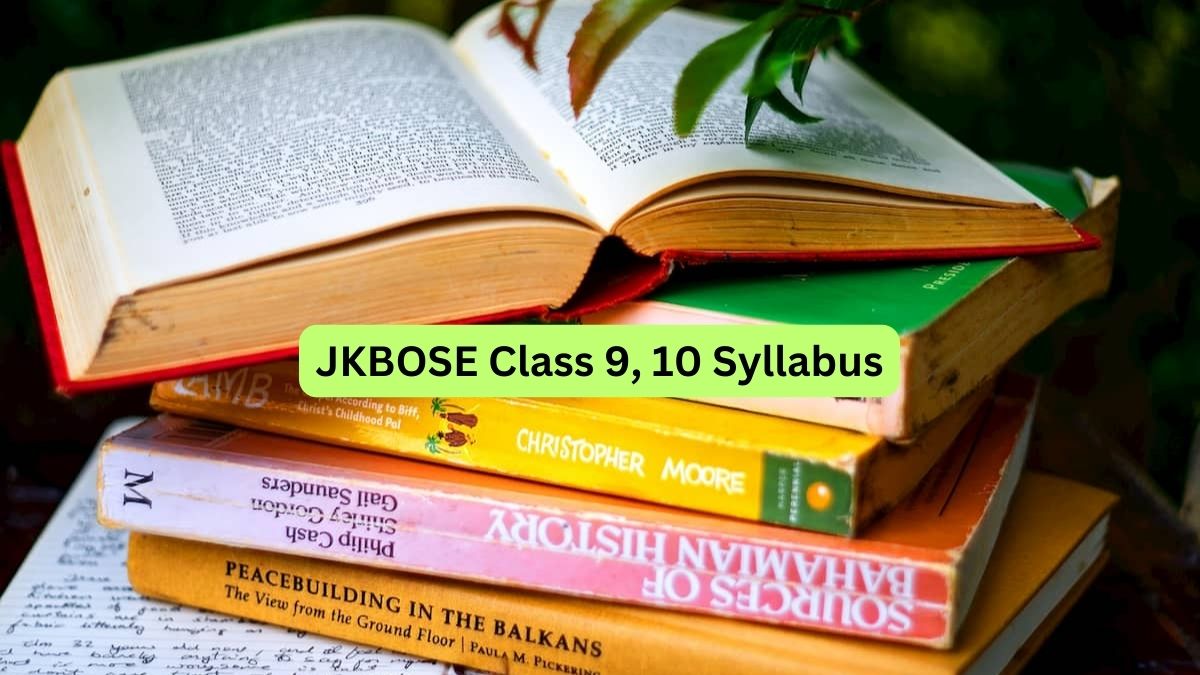 JKBOSE Class 9, 10 Syllabus: Jammu and Kashmir Board of School Education (JKBOSE) has rationalised the syllabus and marking scheme for class 9 and 10 subjects including maths, science, and social science. The rationalisation has occurred in accordance with the National Education Policy (NEP) for the academic year 2023-24.
The JKBOSE Class 10 syllabus for three topics has been rationalised, as per the JK Board. However, the way that marks are assigned will not remain the same as last year. The JKBOSE Class 9 syllabus and grading system, have altered.
Class 10 Board Exams 2024: Important Subjects, Curricula and Evaluation
As per the study scheme, the important subjects for the Class 10 board Exams 2024 are General English, Urdu or Hindi, Maths, Social Science (economics, history, political science, disaster management, road safety education, and geography,), and science (chemistry, physics, and biology).
Further, the board has declared that the curricula and evaluation for the English, Hindi, and Urdu subjects shall remain the same for classes 9 and 10.
According to the marking scheme, internal assessment has a weightage of 20 marks for all mandatory subjects and 80 marks for the written exams.
JKBOSE Optional Subjects
According to NEP 2020, the evaluation system for subjects that are optional or supplemental as well as for children with special needs (CWSN) has altered. "No repetition of compulsory language/ subject is allowed while opting for Additional/ Optional language/ subject, '' reads the Class 10 syllabus brochure.
The following are supplementary or optional subjects that students may choose from:
Additional/ Optional Subjects
Computer Science (Non- Vocational)

Vocational Subjects
Activity Related Areas
Health and Physical Education
Art Education

Work Experience
CWSN Subject Choice
The list of alternative courses is provided below. CWSN may choose one of these courses in place of General English, which is a required subject. Both painting and art and drawing are options available to them.
Also Read: Noida Schools Closed: Classes to Shut After 2 PM on Sept 21 and Holiday on Sept 22 due to UP Trade Show