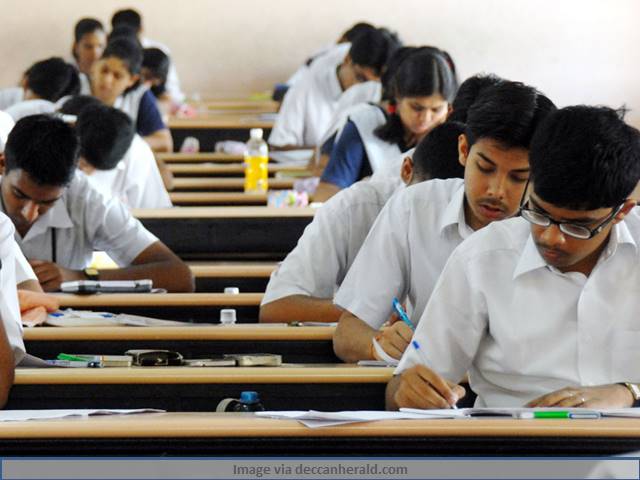 Maharashtra HSC Exam 2021 Cancelled: After postponement of two months, the Maharashtra State Govt has finally decided to cancel the HSC Exam 2021 of Maharashtra Board in the wake of the COVID-19 2nd wave. The decision came after the State Disaster Management Authority (SDMA) gave its nod for cancellation off Class 10 and 12 Board exams on 3rd June 2021. The cancellation of Maharashtra 12th Exam 2021 has come across as a major relief for nearly 14 lakh students who are registered for the exam and would have to take a big risk to appear for the same in case exams were held. However, prioritizing safety and health of the students the Maharashtra State Board of Secondary and Higher Secondary Education (MSBSHSE) has decided to cancel the exam and it will notify the evaluation criteria for compilation of Maharashtra HSC Result 2021 soon.
Evaluation Criteria to be Announced Soon
With Maharashtra Board 12th Exam 2021 cancelled now officially, the state government has now directed the Maharashtra State Board of Secondary and Higher Secondary Education or MSBSHSE , to finalize and notify the evaluation criteria for HSC Result 2021. As per media reports, the evaluation criteria that will be followed for compilation of Maharashtra HSC Exam 2021 will consider the performance of students in the internal examinations and award marks or grades on the basis of it. However, there is no official announcement yet about the final evaluation criteria and therefore, students are advised to avoid rumours and only follow updates from officials and trustworthy sources.
Common Entrance Test (CET) for College Admissions
Media reports have also hinted that the state government is considering holding CET or Common Entrance Test to screen students for college admissions for the next academic session. With HSC Exams cancelled and students being promoted, the state government would hold a CET to arrive at a merit score on the basis of which students will be granted admission to undergraduate courses. The state government has also announced a similar CET for FYJC or Class 11 admissions after SSC exams for Class 10 students were cancelled. If similar route is adopted, then students appearing for CET would be given first preference for college admissions and seats left thereafter would be opened for students who didn't appear for CET. Further details on the matter are still awaited.