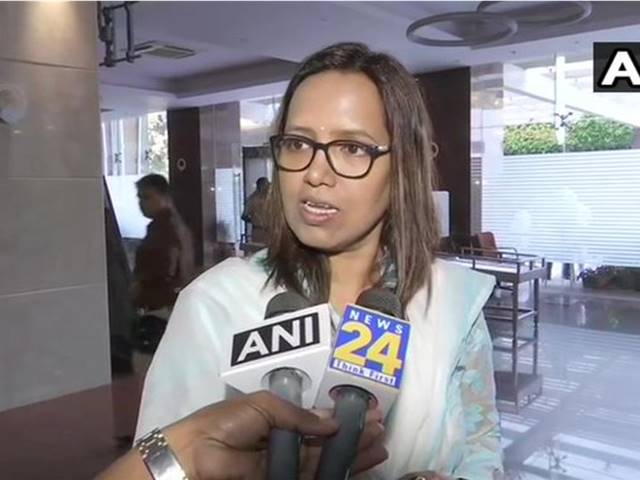 Maharashtra HSC Result 2021 Update: In a major relief for Class 12 students of Maharashtra Board, the State Government has made a big announcement with regards to the upcoming Maharashtra HSC Result 2021. As per the announcement, the Maharashtra State Board of Secondary and Higher Secondary Board (MSBSHSE) has decided that all the students of Class 12 who were due to appear for HSC Exams will be passed on the basis of internal assessment. The announcement of 'All Pass' Result for Maharashtra 12th Exam 2021 is a major relief for over 15 lakh students who were worried about the declaration of results on the basis of evaluation criteria announced by the board after exams were cancelled in the wake of 2nd Wave of COVID-19 pandemic.
��र�ना�ा वाढता स�सर�� व त�यात�न विद�यार�थ�या���या �र���याला �द�भवणारा ध��ा ल��षात ��ता २०२०-२१ या श���षणि� वर�षात�ल �. १२ व���या पर���षा रद�द �रण�याबाबत�� शास��य �द�श �� �ाढण�यात �ल�. (१/२) pic.twitter.com/iSKFeHMqtC

— Varsha Gaikwad (@VarshaEGaikwad) June 11, 2021
News Announced by Education Minister
To avoid any confusion among students and to avoid any rumours and speculations about it, the State Education Minister Varsha Gaikwad announced the decision formally. Tweeting a copy of the official order, Ms Gaikwad noted that "Update: Following the cancellation of state board exams for Std XIIth due to the pandemic, the government has permitted the board to pass ALL Std XIIth students based on internal assessments. Here's the copy of the GR on Maharashtra HSC Result 2021."
Evaluation Criteria Expected Soon
Earlier in the month, the Maharashtra State Government decided to cancel the Maharashtra HSC Exam 2021 in the wake of the rapidly rising Coronavirus infections as part of the 2nd Wave of the COVID-19 pandemic. Following this, the Maharashtra Board was directed to prepare detailed evaluation criteria and assessment formula on the basis of which students will be marked for HSC Results 2021. But before the evaluation criteria can be announced, the state government decided to promote all the students and declared and 'All Pass' Result. However, now the board will release the detailed evaluation criteria on the basis of which students would be awarded mark for their HSC Result 2021.