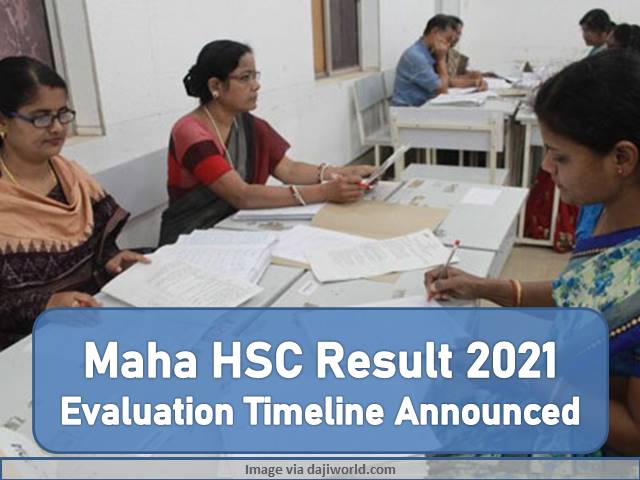 Maharashtra HSC Result 2021 Update: As per the latest update, the Maharashtra State Board of Secondary and Higher Secondary Education (MSBSHSE) has announced the timelines for completion of the tabulation and uploading of marks for Class 12 students and processing of results data. With the Supreme Court's direction of ensuring declaration of Class 12 Board Results by 31st July, the Maharashtra Board has expedited the process of compilation of HSC Results based on the alternative evaluation criteria. Furthermore, to help schools complete the task on time, the Board is also going to hold an online training session for all teachers and principals via YouTube on 7th July 2021.
School Education Minister asks Schools to Complete Tabulation as per Schedule
After releasing the Maharashtra HSC Result 2021 compilation schedule, School Education Minister Varsha Gaikwad reached out to all junior colleges and schools across the state to strictly adhere to the tabulation schedule to ensure timely declaration of results. In a statement issued shortly thereafter, Ms Gaikwad noted that "I'm requesting all junior colleges, teachers to adhere to the schedule for timely declaration of results. For a fair and objective assessment, all stakeholders must read the procedures laid down carefully and ensure that their roles and responsibilities are clearly understood. I'm confident that our colleges, teachers will undertake the process with the highest degree of professionalism, consistency and care."
MSBSHSE HSC Result 2021 – Compilation Schedule
To streamline the process of compilation of Maharashtra HSC Result 2021, the State Board has announced a detailed schedule according to which the tabulation and processing of result data and marks will be done. To help familiarize school principals and teachers with the compilation process, the Board will hold an online training session on 7th July 2021 from 11 AM to 1 PM. Thereafter, from 7th to 14th July, the board has asked schools to complete assessments of students who have not had any kind of internal assessment – unit tests, term exams, home assignments, projects – due to the Covid-19 situation. After completion of this exercise, from 8th July to 14th July, school teachers are expected to send-in the final marks for each student to the results committee set up at the high school/junior college level. The Results Committee will review the marks submitted by teachers from 8th to 7th July 2021. From July 14th to July 21, headmasters/ principals have to fill the final marks of the student into the online system of the state board. Thereafter, the divisional state board units will start processing of result data for final result compilation from 23rd July 2021 onwards.
| | |
| --- | --- |
| Date | Action |
| 7th July 2021 – 11 AM to 1 PM | Online Training Session for Teachers and Principals |
| 8th to 14th July 2021 | Teachers to submit marks of students to School Results Committee |
| 8th to 17th July 2021 | Results Committee to review marks submitted by Teachers and finalize marks for uploading |
| 14th to 21st July 2021 | School Principals to upload final marks into the online system |
| 23rd July 2021 onwards | Divisional State Board Units to start processing of Data for Final Result |
| On or Before 31st July 2021 | Maharashtra HSC Result 2021 Declaration |