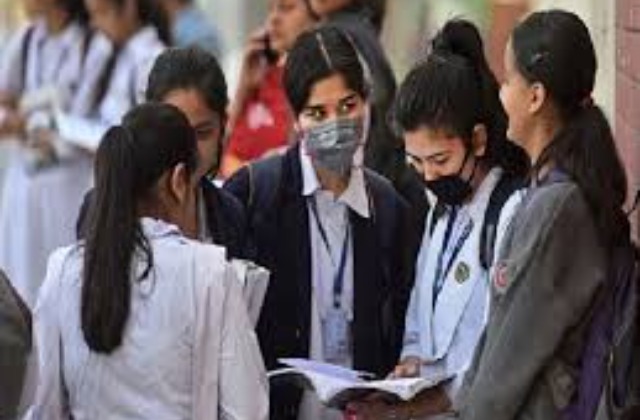 MP 12th Board Exam 2021: Chief Minister Shivraj Singh Chouhan has announced the cancellation of the Madhya Pradesh Board class 12 exam today. He further informed that the evaluation criteria will be announced soon. The Government after considering the situation has decided to cancel the class 12 examinations and follow CBSE's decision. Education Minister Inder Singh Parman said that the "Centre has to take a decision for CBSE as it is conducted across many states and hence situation of all stated have to be considered."
Madhya Pradesh CM Statement
While announcing the decision to cancel class 12th MP board exams, the Chief Minister said "The lives of the students are precious to us. We will worry about their careers later." He further added, "At a time when students are already worried about the uncertainties of the Covid pandemic, we cannot put the mental burden of examinations on them." Earlier, the board had said that it will announce a decision on whether to conduct the class 12th exams or not.
MP Board Class 12th Evaluation Criteria
Madhya Pradesh Board of School Education is yet to announce a decision on the assessment criteria on class 12 cancelled exams. The board might consider internal assessment marks to reward the students on the class 12th exam MP board subjects.
MP Board Exams
The class 12th MP board exams that were originally scheduled to be held from 1st May, it was postponed considering the spike in COVID-19 cases. MP board has already cancelled of class 10 exams. The criteria for promoting class 10 students to the next higher class has also been announced. The board will consider students' performance in the half-yearly, pre-board, exams, unit tests and internal assessments held during the academic year for preparing results.
Other State's Board Exams
On 1st June 2021 CBSE cancelled its class 12 board examination for the year 2021. After the decision on the same day, CISCE also cancelled their ISC 12th examination. Haryana Board of Secondary Education, HBSE soon decided to scrap its class 12 examination for the year 2021. Gujarat Board, which had released the revised date sheet for the 12th board exams also announced the cancellation of the board exams.