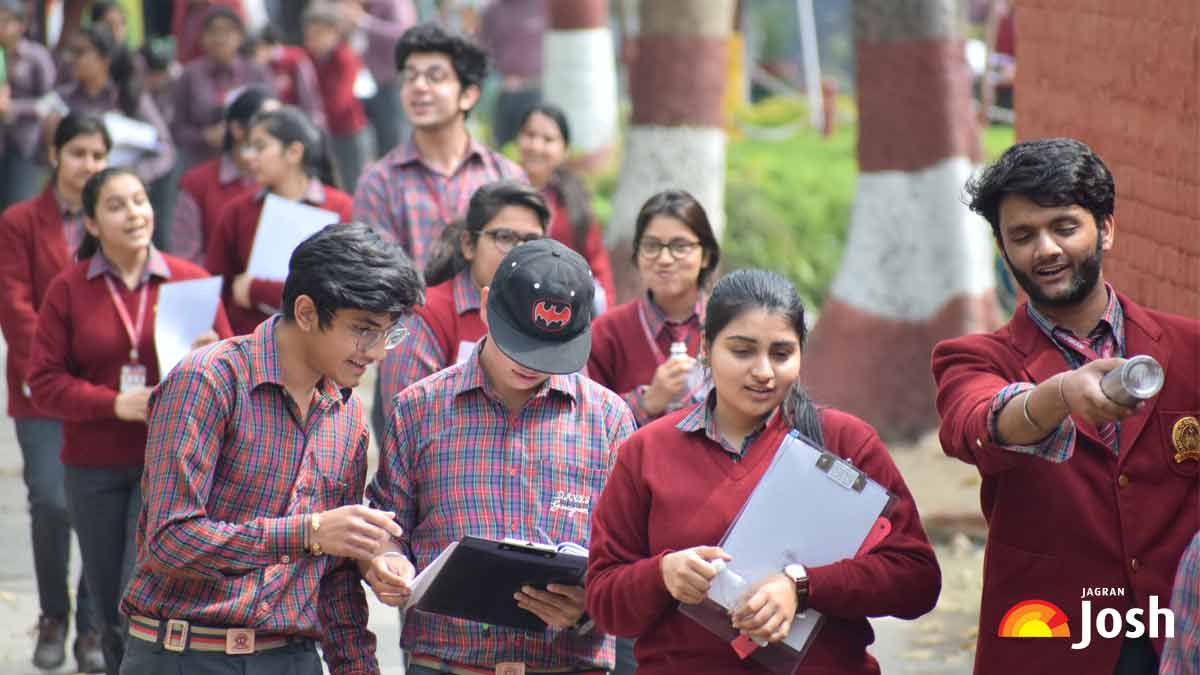 MP Board 10th Exam 2021 Cancelled: As per the latest update, the Madhya Pradesh Board of Secondary Education (MPBSE) has decided to cancel the MP Board Class 10 Exam 2021 for Secondary Students in the light of the COVID-19 pandemic situation. On similar lines, the Madhya Pradesh Board has also decided to postpone or defer the MPBSE 12th Class Exam 2021 for Senior Secondary Students to a later date. For Class 12 Students, the revised exam schedule and dates for the Board Exam would be notified by MPBSE later on, once the situation around the pandemic improves. To help students prepare well for the exam, the revised exam dates would be announced with an advance notice of 20 days.
Decision Announced via Official Circular
With rumours and speculations around cancellation of MPBSE Board Exams 2021, the Madhya Pradesh Board decided to issue a formal circular to confirm its decision to avoid any confusion among the students. The notice released by School Education Department of Madhya Pradesh was also published on twitter through their official handle. The notice read "Keeping in view the severity of corona infection, the 12th examinations to be conducted by the Board of Secondary Education are postponed until further orders,"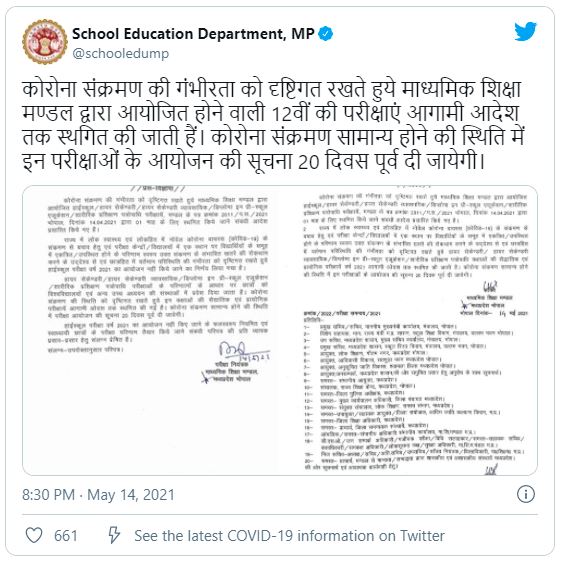 Class 10 Students to be Marked as per Internal Assessment
Moreover, the order also said that under the current circumstances, gathering of students, especially of Class 10 students, who are larger in numbers, could lead to the pandemic situation getting even more worse. Therefore, in the favour of health and well-being of the students, the MPBSE has decided to cancel the Madhya Pradesh Board 10th Exam 2021. With exams being cancelled, the state education department has also said that it would be considering students' performance in the half yearly, pre-board, exams, unit tests and internal assesments held during the academic year for preparing results.
��र�ना स���रमण �� ��भ�रता �� द�ष��ि�त र�त� ह�य� माध�यमि� शि��षा मण�डल द�वारा 10व�� �� पर���षा �य��ित नह�� �� �ा���। नियमित �व� स�वाध�याय� �ात�र�� �� पर���षा परिणाम त�यार �िय� �ान� स�ब�ध� परिपत�र �� प�रति स�ल��न प�र�षित ह�। pic.twitter.com/gopxWm27jb

— School Education Department, MP (@schooledump) May 14, 2021
REGISTER FOR RESULTS UPDATES