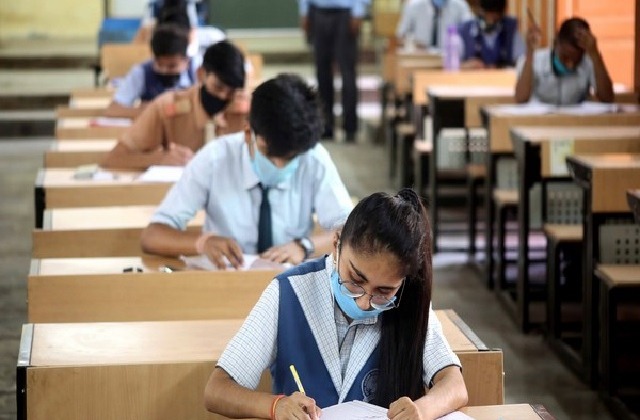 Odisha Matric Exam: As per the updates, the Board of Secondary Education (BSE), Odisha will be holding class 10th matric exams from 30th July 2021. As per a press release, 15,151 students have filled up application forms to appear for the Odisha matric exams 2021 in offline mode. The application form fill-up process for the Matric offline examination was conducted between 5th to 14th July. No examination fee was charged from the students for filling the form. The authorities will start the evaluation of the answer sheets from 6th August 2021.
Out of 15,155 students, around 6,596 students have applied to appear for the annual High School Certificate (HSC) examination, a total of 8,493 for the State Open School certificate examination and 66 for the Madhyama examination, data released by the BSE informed.
Odisha Matric Exam Pattern 2021
Earlier, the BSE had said that the class 10 examination for both regular and ex-regular students will be held together in one sitting from 10 am to 12 noon. As per the schedule, the question pattern will be the same for regular and ex-regular students in the first language, second language, third language and mathematics subjects. Earlier, it was informed that Special offline matric exams will be held on 70% syllabus.
However, there will be separate question papers for regular and ex-regular students in general science and social science subjects. The students will be provided extra 15 minutes during the mathematics examination.
Odisha Matric Exams 2021 Results
This year, the state government had cancelled the class 10th examination due to COVID-19. Therefore, last month, the BSE had declared the results based on an alternative method of assessment of the students as well as their school's past performances. Nearly 98% of the students, who had filled up the forms, passed the examination.
Students Dissatisfied with Odisha Matric Results
However, several students from across the state, particularly from private schools affirmed that they have been awarded marks below their standard and expectations. Questioning the method of evaluation, many students staged state-wide protests criticising the role of the BSE, which had tweaked with the marks of some students submitted by their respective school teachers. Therefore, the BSE decided to hold class 10th examination again.
The authorities will hold the offline examinations for the discontented students giving just four weeks time for the students to prepare and write the examination physically at the examination centres. The Board has also decided that the marks obtained by the students in the offline examination will be final.