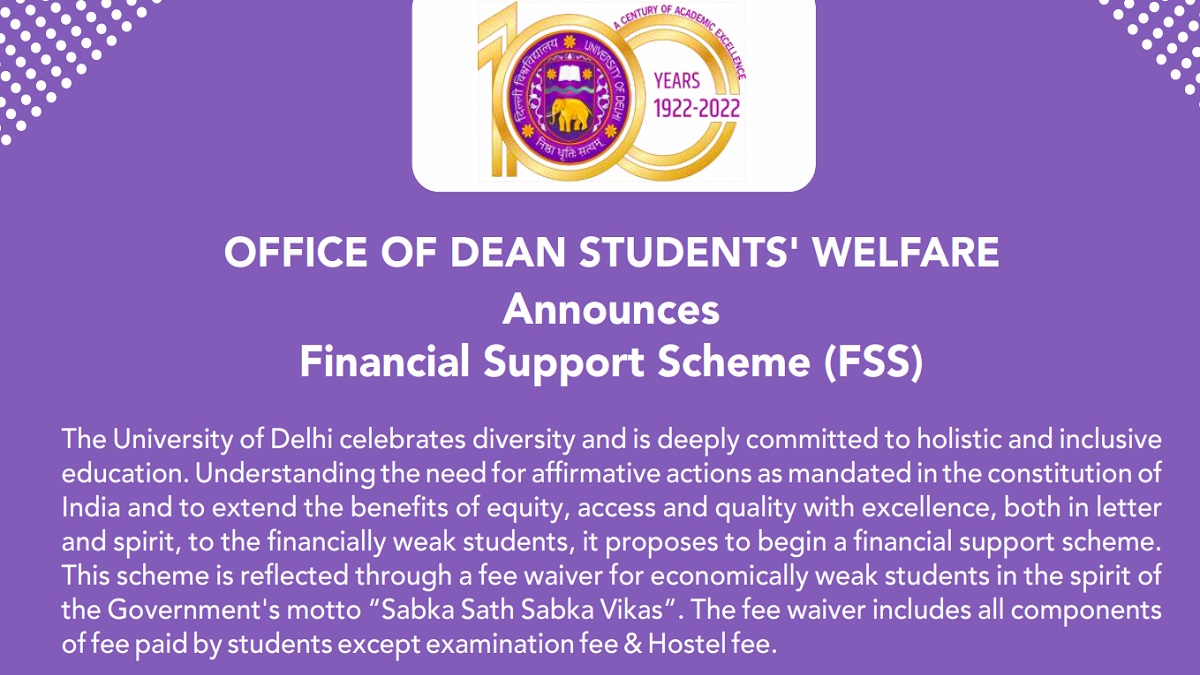 CBSE Term 2 Accountancy Syllabus- Class 11th
Delhi University launched its Financial Support Scheme (FSS) in December 2022. According to data provided more than 1000 students have received benefits of around Rs. 1 Crore through the scheme. Under the Financial Support Scheme students with a family income of less than Rs. 400000 will get a 100% fee waiver while students with a family income between 4,00,000 and 8,00,000 will get a 50% waiver.
DU Dean of Students Welfare Professor Pankaj Arora stated that the University VC had envisioned the idea and assigned the task of rolling out the scheme to the Office of Dean of Student Welfare as the nodal office.
CBSE Term 2 Accountancy Syllabus- Class 11th
Prof. Arora stated that under the guidance of DU Registrar Dr Vikas Gupta, the procedure of the scheme was finalized and the Dean of Students Welfare Office collected the data from the deserving candidates. The final candidates for the fee waiver were decided after a verification process which included visiting the home of the applicants.
Prof. Arora further added that the scheme reflects the Sabka Saath Sabka Vikas motto of the government. The university is committed to extending the benefits of equity, access and quality education to the financially weaker students and keeping this commitment in mind, the university announced the scheme providing fee waivers to the EWS category students, he added.
CBSE Term 2 Accountancy Syllabus- Class 11th
He further stated that the financial support scheme is a testament to the university's commitment to providing an inclusive environment for the students and the university believes that education is the right of every individual.
The scheme is a step towards ensuring that economically weak students get access to quality education without any financial burden and also encourages students from different backgrounds to pursue their dream of higher education at Delhi University.