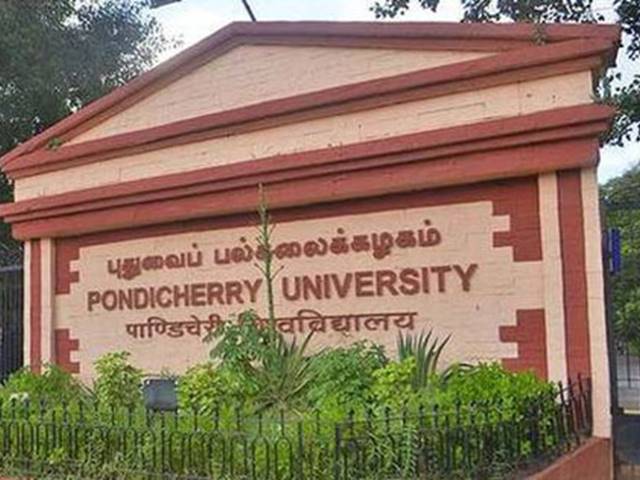 Pondicherry University Exams 2021 Postponed: As per the latest update, Pondicherry University has decided to postpone the upcoming Pondicherry University Exams 2021 in the wake of COVID-19 pandemic. Varsity's Theory and Practical Exams were slated to commence from 19th April, but have been deferred for now. The decision to postpone university exams is applicable to all university departments and affiliated colleges. In a statement issued today i.e. on 16th April, the varsity said that "All theory and practical examinations of Pondicherry University affiliated colleges scheduled from April 19, 2021, are postponed till further orders due to COVID19 pandemic."
All theory and practical examinations of Pondicherry University affiliated colleges scheduled from April 19, 2021, are postponed till further orders due to COVID19 pandemic: Pondicherry University

— ANI (@ANI) April 16, 2021
New Dates to be Announced Later
While the university has decided to postpone the exams that were slated to commence from 19th April 2021, no new dates for the same have been notified yet. As per media reports, the varsity will hold a review meeting later, after the situation around the pandemic improves and decide on the dates to hold the pending varsity-level exams. Once decided, the new exam dates of Pondicherry University would be notified on the official website of the varsity. Therefore, students are advised to keep checking the university's website regularly, or log onto jagranjosh.com to get latest news and updates.
COVID-19 Pandemic Forcing Exam Cancellation
The 2nd Wave of COVID-19 that has swept across the country has been a major concern for the authorities. The rapidly rising COVID-19 case numbers has forced various state governments and educational authorities to prioritize health of the students and in-turn cancel the school, board and university exams. The worsening COVID-19 situation has led to academic disruptions with colleges and schools closed and examinations cancelled. Earlier, CBSE Board had announced cancellation of Class 10 exam while postponing Class 12 exams to a later date. Following this, several state governments including Jharkhand, Odisha, Punjab, Gujarat and UP have decided to defer the state board exams. On similar lines, NBE – National Board of Examinations had also decided to postpone the NEET PG 2021 exam.