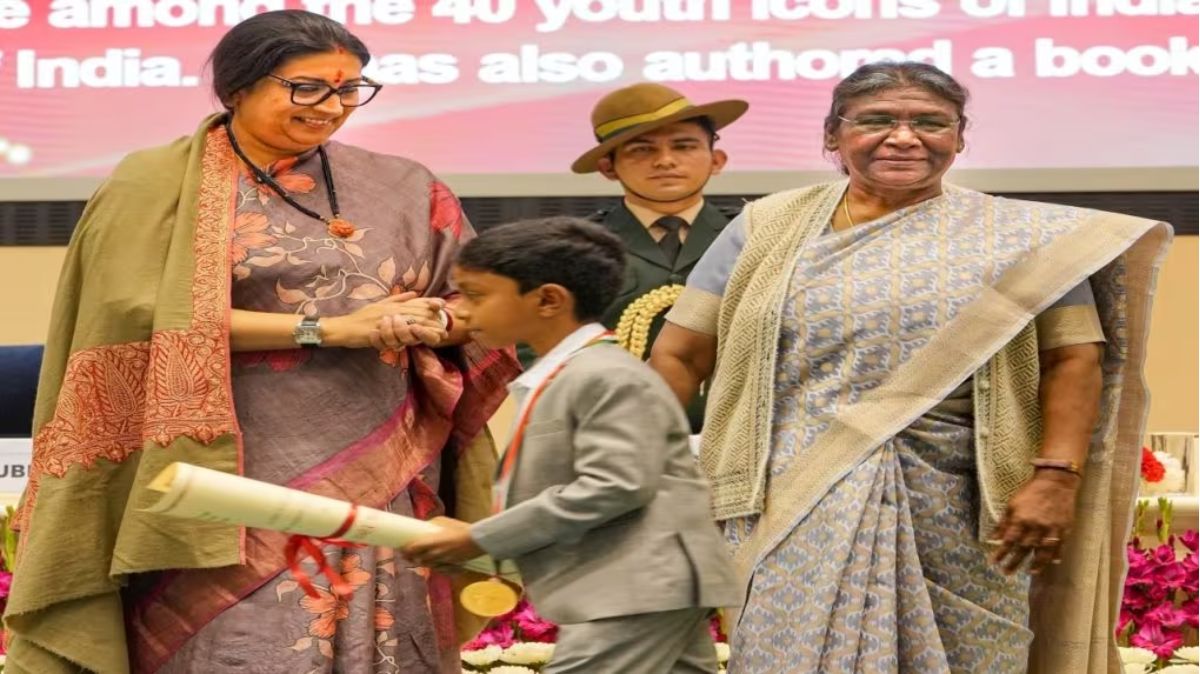 President Droupadi Murmu felicitated Rishi Shiv Prasanna with the Pradhan Mantri Rashtriya Bal Puraskar 2023. Along with this, 11 children were honoured on January 23, 2023 (Monday). Moreover, this eight-year-old boy genius Rishi Shiv Prasanna from Bengaluru has won the award for developing three apps for the Android app store.
Prasanna has a verified IQ level of 180 which is much higher than the average benchmark of 85-115 as well as higher than the benchmark of 130 for highly intelligent individuals. It is considered that this little genius boy Prasanna has a higher IQ than Albert Einstein, who had an IQ of 160.
As per the latest information, Prasanna is one of the youngest members of Mensa International, the oldest and most prestigious high-IQ society all over the world. He joined the society when he was just 4 years and 5 months. however, his achievements are not limited to just standardised tests of intelligence. The little boy learned reading at the early age of two. By the age of three, when children are just starting to learn the alphabet, Prasanna was able to talk about the Solar System, the Universe, planets, and shapes along with mathematical numbers.
Glorious Life of Rishi Shiv Prasanna
He has a wide set of interests such as space and science expanded to technology and coding. Prasanna mastered coding to the point where he became one of the youngest Google-certified Android developers. According to the reports, he recently published "IQ Test App" for kids, "Countries of the world" and "CHB," which stands for COVID help for people residing in Bangaluru on the app store when he was just 6 years old.
By age five, Prasanna had finished the entire Harry Potter famous series book by JK Rowling. For Prasanna, reading is a very important exercise. He is of the view that one can only gain knowledge through reading a lot of books. When someone studies on his own, he/she is provided with all the answers to the questions and there will be no fear in answering any kind of question. During an interactive event in Mysuru last year in 2022, he added that not reading will lead to illiteracy and he told that he dreams of being a scientist in the future and also wish to contribute to society and the country.
Reading also plays a vital role as it is a relaxation exercise for the young genius. Apart from reading, he also has a wide interest in writing. He has authored two books so far. Prasanna's first title 'Learn Vitamins with Harry Potter' is a children's educational book about the significance of vitamins whereas his second book 'Elements Of Earth' draws significance about the five basic elements on Earth. Considering climate changes across the globe, Prasanna hopes to become a scientist in the future to help the planet with better living conditions.
Also Read: IISc Bangalore, TalentSpirit Join Hands for Advanced Certification Programme, Check Details Here
REGISTER FOR RESULTS UPDATES