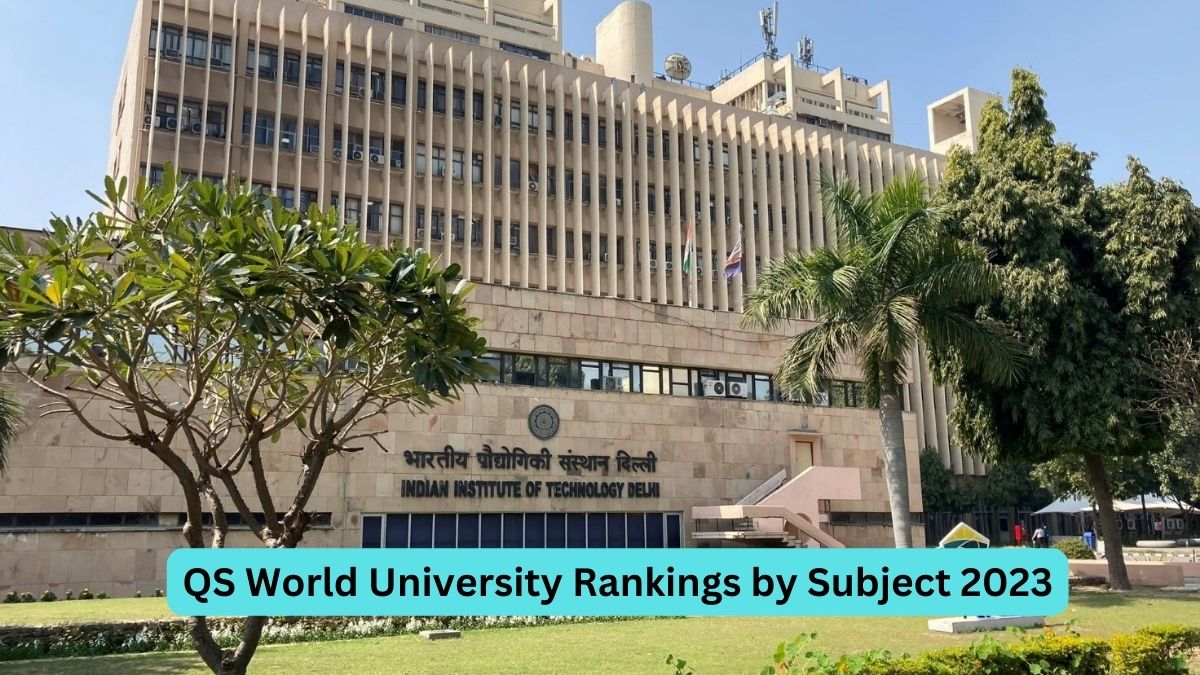 QS World University Rankings by Subject 2023: As per the latest updates, the Indian Institute of Technology, Delhi (IIT Delhi) has been listed among one of the top 50 institutions in the world for Engineering and Technology. The list has been released by QS World University Rankings by Subject 2023.
IIT Delhi received an overall ranking of 48th with an engineering and technology score of 80.1 in the QS World University Rankings 2023. The institute was placed 72nd the previous year. Today, March 22, marks the publication of the 2023 QS World University Rankings by Subject.
Also, five of the institute's academic programs—including Electrical and Electronics Engineering, Computer Science and Engineering, Mechanical Engineering, Civil Engineering, and Chemical Engineering—were listed among the top 100 subjects worldwide in the Engineering and Technology category.
The official releases states, "The institute's Electrical Engineering programme achieved a 49th rank (overall score of 76.7), Computer Science a 67th (overall score of 71.8), Mechanical Engineering a 70th (overall score of 75.5), Civil Engineering was ranked in the 51-100 bracket (overall score of 77.0), and Chemical Engineering was ranked 96th (overall score of 72.4)."
Some IIT Delhi Subjects Ranked Among Top 2
Electrical and electronics, civil and structural engineering, statistics and operations research, computer science and information systems, chemical engineering, material science, biological sciences, and others from IIT Delhi were in the top two subjects nationally (2nd).
Talking about the achievement of IIT Delhi, Professor P V Rao, Dean, Planning and Head, Rankings, IIT Delhi, said, "IIT Delhi is among the top fifty institutions globally in the area of Engineering andTechnology and also five programmes offered by the institute have achieved top hundred ranks globally in the QS World University Rankings by Subject, which is a phenomenal achievement".
In 2023, the QS assigned rankings to 1,594 institutions worldwide in five general topic areas for a total of 54 specialised disciplines.
Also Read: IIT Kanpur Signs MOU with University of California for Collaborative Research, Get Details Here