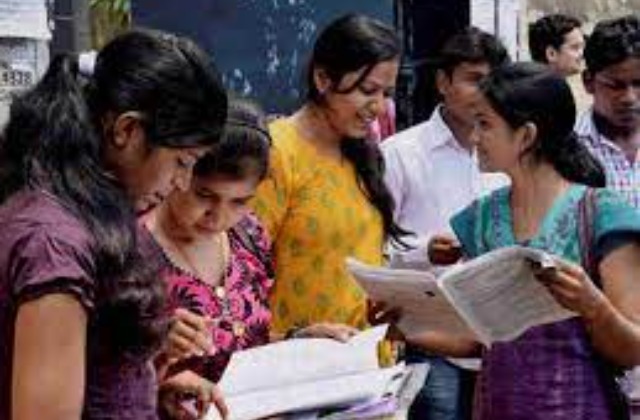 Tamil Nadu: As per the updates, the Tamil Nadu government introduced a bill in the assembly to provide 7.5% reservation to government school students for admissions in professional courses. These include engineering, law, veterinary sciences, fisheries and agricultural courses in universities, private colleges, government, and government-aided colleges. The MK Stalin-headed government had taken into account the recommendations of the Justice Murugesan committee that looked into patterns around government-school students gaining admissions into colleges that offer professional courses. Higher Education Minister K Ponmudi said the reservation for government school students would not be applicable in deemed universities.
As per the media reports, less than 1% of the total students who took admission to Anna University in the year 2020 were from government schools. Subsequently, the overall volume of government school students in engineering, veterinary, fisheries, law and agriculture colleges are 6.14%, 3%, 3.7%, 3.3% and 6.79%, respectively. It was found that on an average, less than 5% of students who took admission in 2020 in various UG courses were from Government Schools.
The Statement of Objects and Reasons of the Bill
Though education is important to all students for their enrichment in knowledge and to lead a reasonable and meaningful life, the students from Government schools forming a distinct class require more attention of the State for preferential treatment in higher education compared to the students of private schools, who are provided with a better environment, different and conducive atmosphere in pursuing their education.
Justice D. Murugesan Commission Formed
The Justice D. Murugesan Commission was constituted to assess and analyse the reasons for lesser number of Government school students getting admission into engineering, agriculture, fisheries, veterinary, law courses, etc., in universities, self-financing colleges and government colleges and recommend remedial measures to ensure due representation of government school students.
When Mr. Stalin sought the permission of the House to move the Bill, all parties, including the principal opposition AIADMK supported the legislation. Leader of the Opposition and Edappadi K. Palaniswami spoke in support of the Bill. The Speaker said the Bill was being moved with the unanimous support of the House.
Chief minister Stalin's Statment
The Bill, introduced in the House by Chief Minister M.K. Stalin, stated that the government has decided to take affirmative action to bring about real equality between students who studied in government schools and in private schools. The existence of "de facto inequalities" between the government and private school students was evident from the report submitted by the Justice D. Murugesan Commission.
Tamil Nadu Professional Universities
Tamil Nadu ranks among the top states with the most number of colleges offering professional courses, particularly engineering. Large IT companies including the top four - Infosys, Wipro, TCS, and Cognizant-have substantial human resource bases in the state. With automakers from Hyundai to BMW manufacturing out of the industrial corridor off Chennai, Tamil Nadu's requirement for technical labour has been high for over two decades now.