Telangana Secondary School Certificate (SSC) 2022 exams will be conducted with a few changes which have been incorporated by the board. The board officials in a recently released statement have mentioned that this time the board will have only 6 exams for the class 10 students and Urdu will be included as a Second language.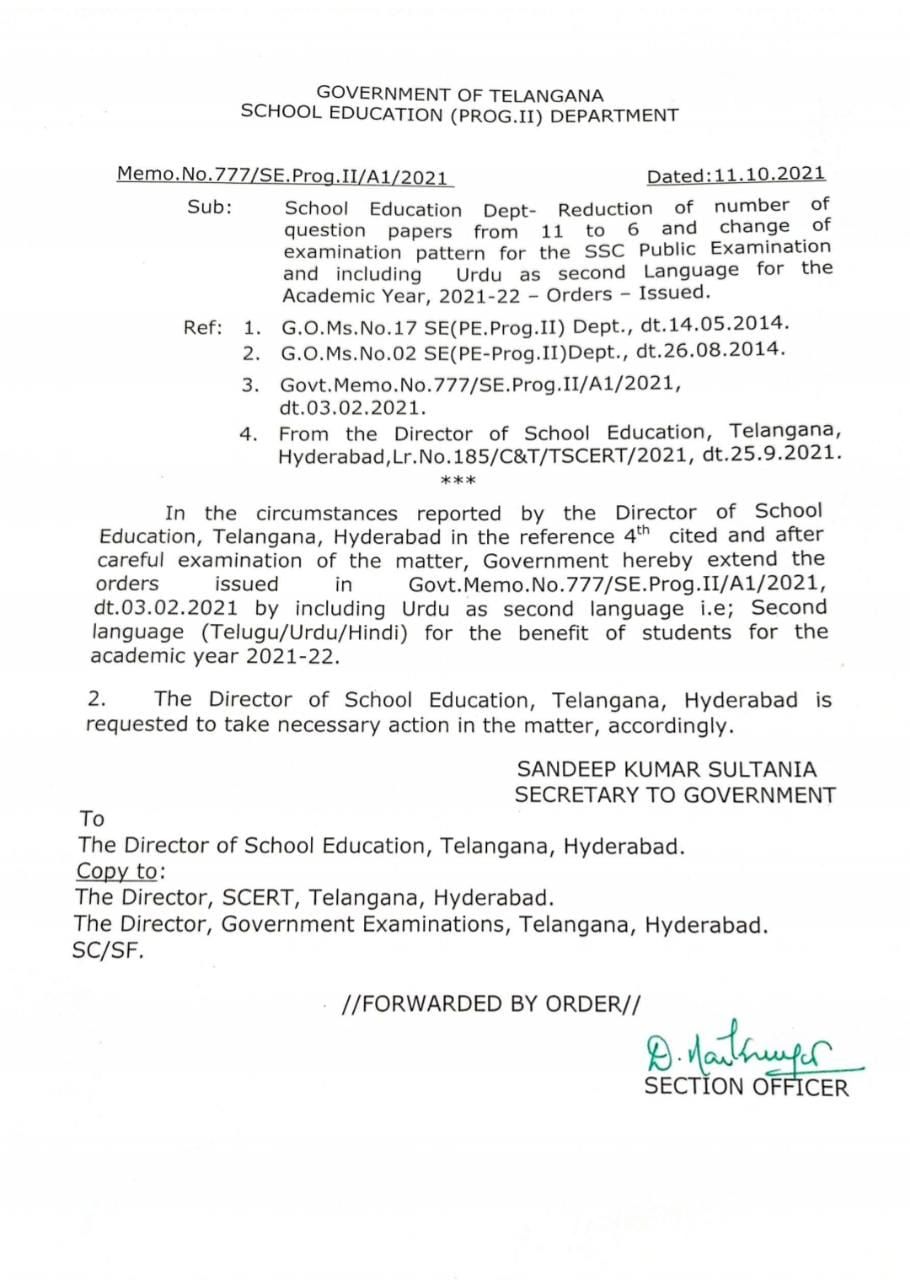 Telangana Board will be conducting the SSC Examination in 2022 like the previous year itself. The board for the second consecutive year has decided to conduct the Public exams with six question papers as compared to the 11 question papers before the pandemic. The board has decided to keep the number of question papers at six to provide relief to the students appearing for the exams during the pandemic.
In the official notification issued, the Directorate of School Education, Telangana has been asked to take the necessary action with regard to the examinations. The notification also adds that Urdu will be included as a second language as the government is trying to promote inclusivity for the benefit of the students. With the inclusion of Urdu, students will have an option to choose between Telugu/Hindi/Urdu as their second language.
The official notification issued further stated that considering the circumstances reported by the Director of School Education considering the matter the government has extended the order issued by including Urdu as a second language for the students in the 2021-22 academic year.
The Telangana SSC Exams were cancelled last year due to the COVID-19 pandemic and the board decided to declare the results based on the alternative evaluation criteria set by the board.
Also Read: OJEE Counselling 2021: Mock Allotment List to be Released Today at ojee.nic.in