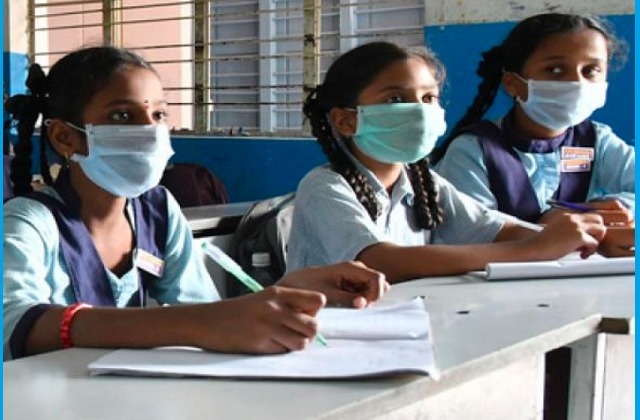 Education at Doorsteps: As per the updates, the Tamil Nadu government has planned to launch Illam Thedi Kalvi (Education at Doorstep) for the students of classes 1 to 8. This project will be launched to address the learning gap that occurred among students due to the closure of schools during the COVID-19 pandemic-imposed lockdowns. Initially, Illam Thedi Kalvi will be launched on a pilot project basis in 12 districts of the State. Also, a web portal - illamthedikalvi.tnschools.gov.in for the enrolment of volunteers for the initiative was launched by School Education Minister Anbil Mahesh Poyyamozhi. The scheme would be implemented at an estimated cost of Rs 200 crore from this fiscal with the participation of teachers, volunteers, NGOs and educationists.
Tamil Nadu Illam Thedi Kalvi (Education at Doorstep)
As per the updates, under the initiative, volunteers will engage with students for one hour every evening in spaces that will be identified and opened in the community. Mr. Mahesh Poyyamozhi stated that, "While registration is open to volunteers from across the state, the initiative will first begin in 12 districts. We expect to learn a lot from the pilot project and implement the feedback. Students of government, as well as private schools, can attend these classes, which will be activity-based and will give them an opportunity to enjoy and learn. These classes will be structured around their syllabus."
Also, the pilot will be implemented in Cuddalore, Dindigul, Erode, Kancheepuram, Kanniyakumari, Krishnagiri, Madurai, Nagapattinam, the Nilgiris, Thanjavur, Tiruchi and Villupuram. The project is set to be implemented for six months to impart educational skills among the children who have been missing their classes since the lockdown was imposed from March 2020 to contain the spread of the coronavirus.
Monitoring Tamil Nadu Education at Doorstep
A state-level committee will oversee the implementation of the initiative. District-level and block-level committees will also be formed, and the school management committees will be roped in. The school management committees will vet the volunteers and send their names to the district-level committees for approval. With schools set to reopen for Classes 1 to 8 from 1st November, the School Education Department will run this initiative in parallel with the in-person learning at schools.