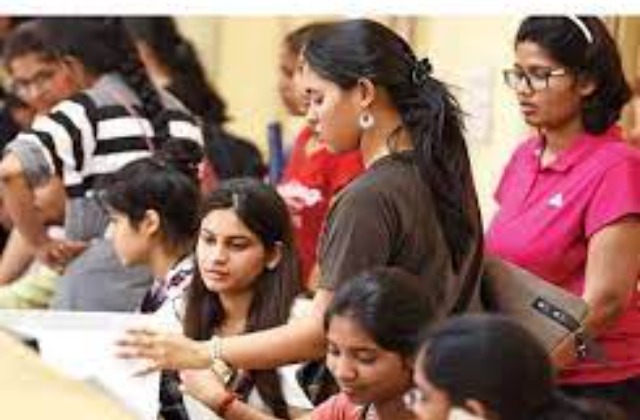 Telangana Inter College Bandh Updates: Earlier, the Telangana State Board of Intermediate Education (TSBIE) had released the TS 1st-year inter results 2021 on 16th December that recorded 51% of the students failing in the exam. Many students are unhappy with these results. In response to the failure of majority of students in TS Inter 1st Year results, Student Unions have called for Telangana Inter College Bandh for 2 days, starting from 20th December 2021.
Protest Over TS 1st-Year Inter Results 2021
After the announcement of result, students unions including the National Students Union of India (NSUI) and the Student Federation of India (SFI) assembled in front of TSBIE office to protest against the result and demand fair evaluation. To show support in this protest, activists of Akhil Bharatiya Vidyarthi Parishad (ABVP) called for a Telangana Inter College Bandh today, on 21st December 2021.
Concerns of Students
Among the concerns being raised by student unions on TS Inter results, the topmost is related to Board's pass percentage. Students are alleging that TSBIE failed in proper evaluation of answer scripts, due to which about 51% of students have failed in these exams. Students had raised concerns over Inter 1st year results as many had said that online classes along with poor internet connectivity had hampered with their learning.
TSBIE To Provide Facility of Re-writing the exam and re-checking of papers
Even though TSBIE has stated that TS Inter 1st year students will get an opportunity to re-write the exams later, with Inter 2nd year exams, students do not seem happy with this. The Board has even said that in case any student wants for re-checking of papers, they can apply for re-evaluation as well.
TS Inter 1st Year Result 2021 Statistics
As per the data released, a total of 4,59,242 students had registered for the 1st year exam. Out of the total, 2,24,012 students had passed the exam. Talking in percentage, 49% of students have passed in the TS Inter 1st Year Result. Students who secured more than 75% marks are 1,15,538.
Also Read: TS Inter 1st-Year Result 2021: Know How To Apply for TSBIE First-Year Result Revaluation Here