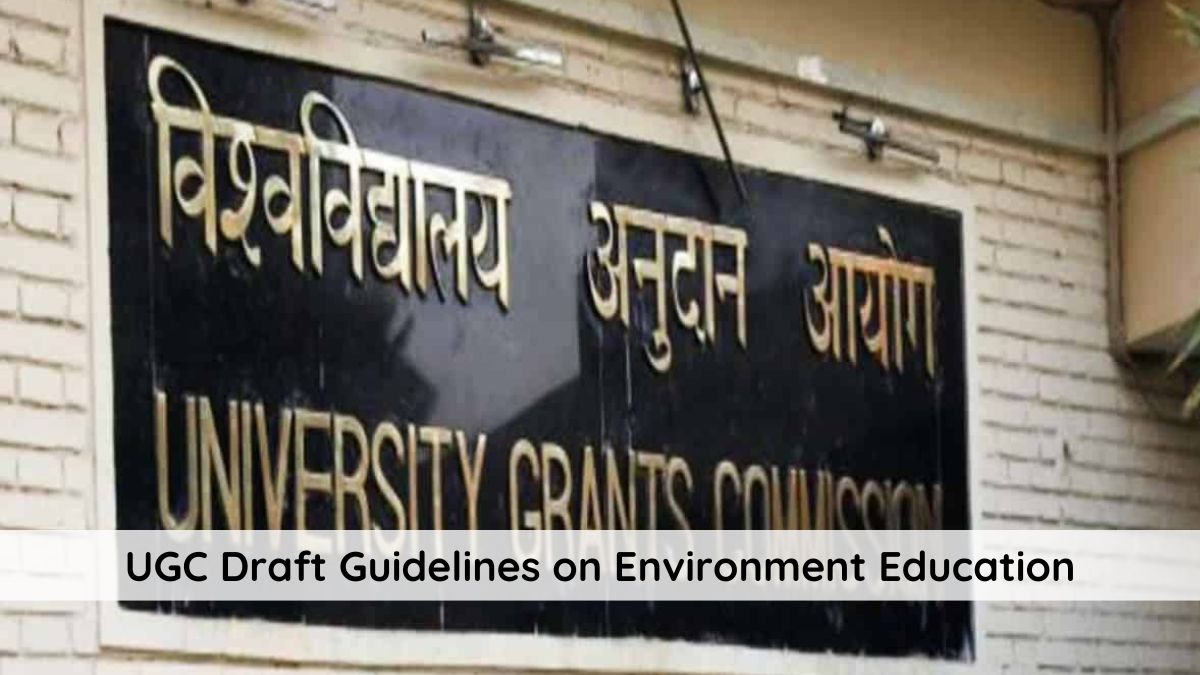 UGC Releases Guidelines for Environment Education: As per the latest updates, the University Grants Commission (UGC) has drafted guidelines and a curriculum framework for Environment education at the undergraduate level. The guidelines are prepared by keeping in mind the importance of making environmental education an integral part of the curriculum. It further aims to encourage environmental awareness and sensitivity towards environment conservation and sustainable development.
As per the UGC curriculum and credit framework at the undergraduate level, the guidelines have been prepared for environment education of four credits. These guidelines are available on the official website of UGC. Stakeholders are requested to send feedback or comments till February 22, 2023. The feedback and suggestions are to be submitted to the University Activity Monitoring Portal (UAMP) of UGC on uamp.ugc.ac.in
The UGC draft guidelines are in accordance with the National Education Policy (NEP). It aims to cover topics that will make the students familiar with the country's commitment to achieving sustainable development goals.
UGC Releases List of MOOCs for January Session
Meanwhile, the University Grants Commission (UGC) has released a list of Massive open online courses (MOOCs) that will be offered for the January semester 2023. The entire list of MOOCs is available at the Study Web of Active Learning for Young Inspiring Minds (SWAYAM) portal i.e. swayam.gov.in
The courses are provided by the University Grants Commission (UGC), Consortium for Educational Communication (CEC), Indian Institute of Management Bangalore (IIMB), National Programme on Technology Enhanced Learning (NPTEL), and Indira Gandhi Open National University (IGNOU)
Till now, a total of 2 lakh students have benefitted from credit transfers for the SWAYAM Courses in the last two years. Students and learners are requested to enrol for these courses in large numbers and get the benefit of credit transfer from their concerned HEls," read the UGC notice.
Also Read: Foreign University Campuses in India: No Proposal Yet from Foreign HEIs says MoS Education