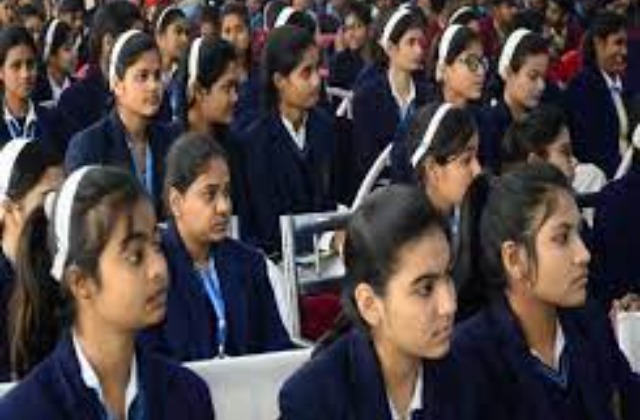 UP Board 10th Result 2021: Uttar Pradesh Secondary Education Council has appointed a committee to decide on the evaluation criteria to promote 29.94 lakh class 10th students. The Officers of Secondary Education and UP Board have been placed on the committee under the leadership of Special Secretary Udaybhan Tripathi. For this, the government has asked for a detailed proposal from the Director of Secondary Education Vinay Kumar Pandey. After getting the proposal, the committee will issue guidelines regarding the mark sheet. As per the media updates, the proposal has to be submitted to the Government by the director in the first week of June.
UP Board 10th Result 2021 Evaluation Criteria To be Decided
The constituted committee will determine whether the subject wise marks should be given or whether the mark sheets should be distributed to them by writing promotion, or can there be any other way. The committee will come to a solution soon.
As per the updates, the UP board has already asked for marks in the preboard, half-term and class ninth exam. The board has mark sheet of every student's, even if he is a personal candidate. The evaluation criteria will be decided on the same basis. Students are also curious to know that the board promotes them based on their first, second, third class, grading or some other criteria that will be decided for the declaration of result.
UP Class 10th Board Exams Cancelled
Earlier, the Deputy chief minister of Uttar Pradesh, Dinesh Sharma has announced that UP board 10th exam 2021 have been cancelled due to the ongoing COVID-19 pandemic. Students will be promoted to the next class. The decision to cancel the UP Board class 10 exam 2021 was taken in a meeting with state chief minister, Yogi Adityanath. 29,94,312 students will be promoted to class 11 based on guidelines and criteria to be developed by the committee appointed.
UP Class 12th Board Exams
As per the latest announcement the UP 12th exams will be held in the second week of July 2021. In a letter sent by the Additional Chief Secretary Secondary Education, it has also been mentioned to provide details regarding the conduction of examination. COVID guidelines will be issued and students, as well as teachers, have to follow all the protocols.