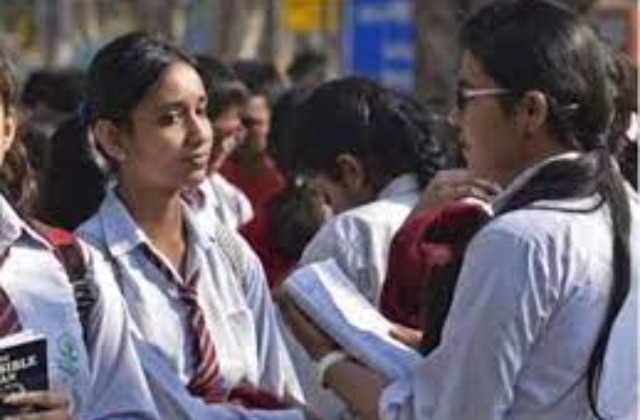 UP Board 12th Exam 2021 Cancellation: As per the media reports, Education Minister Dinesh Sharma has said that the decision regarding the board exam will be taken only in the second week of July. Talking about the cancellation of the CBSE class 12th exam, he stated that they will hold a meeting with Chief Minister Yogi Adityanath in the second week of July. The Final decision will be taken by reviewing the prevailing COVID situation and accordingly decide on holding or cancelling the exams. This year, 26.10 lakh students have registered for the UP class 12th board exams.
On Tuesday, Deputy Chief Minister Dinesh Sharma expressed his gratitude towards the Prime Minister's decision to cancel the CBSE class 12 examination. Accordingly, the Uttar Pradesh Education Minister hinted upon changes in state board exams. Dinesh Sharma also highlighted that so far the decision to conduct the class 12th exam in UP has already been taken however the final decision will be made after meeting with Chief Minister Yogi Adityanath.
UP Board Exams and Promotion of students
Earlier, Deputy CM and Education Minister, Sharma had informed that the UP class 10 board exams 2021 were cancelled. As for the class 12 board exams, they said, the exam would be conducted in July, only if the situation is conducive. Due to the pandemic, the state decided to promote students of classes 6th, 7th, 8th, 9th, 10th and 11th. The authorities promoted 29.9 lakh high school students to class 11th this year.
CBSE Class 12th Board Exams Cancelled
On Tuesday, the Government announced the cancellation of CBSE class 12 board exams after a high-level meeting chaired by PM Modi and officials. The authorities cited that exams cannot be conducted at a time when the second wave of COVID-19 is prevailing in India. "Students should not be forced to take the exam," PM Modi said after the meeting. Uttar Pradesh chief minister Yogi Adityanath also hailed the decision taken by the Prime Minister while adding that it was an important step for the health security of students across the country.