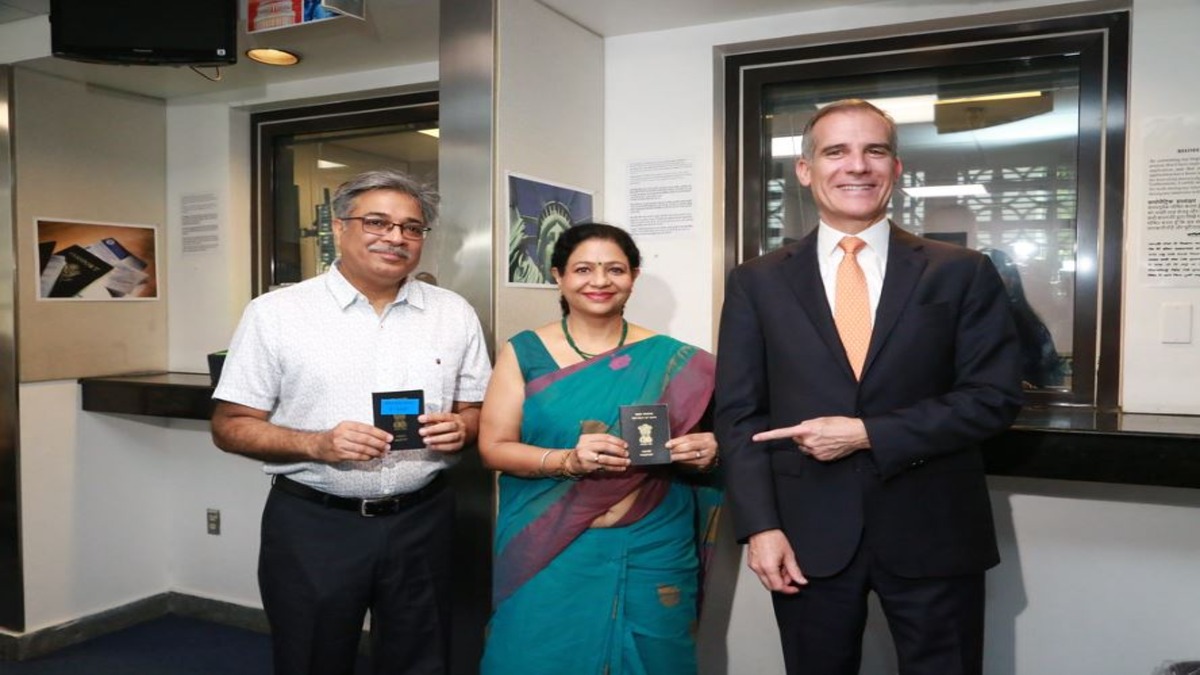 The U.S. Mission in India not only achieved but surpassed its target of processing one million nonimmigrant visa applications in the year 2023. They have already handled more cases than in 2022 and are processing nearly 20% more applications compared to the period before the COVID-19 pandemic in 2019.
Last year, more than 1.2 million Indians visited the United States, marking it as one of the world's strongest travel bonds. Indians now account for over 10% of global visa applications, including 20% for student visas and 65% for employment visas. The United States views this growth as a positive development.
In a Joint Statement by Prime Minister Modi and President Biden during the President's recent visit to India, the United States and India shared a "close and enduring" partnership. Improved visa processing is only one example of the U.S. Mission to India's ongoing commitment to strengthening that partnership.
Experience the firsthand friendship between the U.S. and India
U.S. Ambassador to India Eric Garcetti said, "Our partnership with India is one of the United States' most important bilateral relationships, and in fact one of the most important relationships in the world. The ties between our people are stronger than ever, and we will continue our record-setting volume of visa work in the coming months to give as many Indian applicants as possible the opportunity to travel to the United States and experience the U.S.-India friendship firsthand."
U.S. Visa Demand Surpasses Expectations in India
Acknowledging the increase in U.S. visa requests, the United States has made substantial investments in operations in India. Over the past year, the Mission has increased its workforce to handle more visa applications. Additionally, significant upgrades have been made to existing facilities, including the U.S. Consulate in Chennai, and a new Consulate building has been inaugurated in Hyderabad.
Furthermore, the Mission has also implemented strategies to increase efficiency. This includes broadening the eligibility for interview waivers to encompass new visa categories and leveraging remote work to enable staff from various locations worldwide to assist in the processing of Indian visas. In the upcoming months, the Mission intends to initiate a pilot program for qualified H&L-category employment visa applicants, allowing them to renew their visas domestically.
Yes, You Can! Study in the US
Jagran New Media had recently collaborated with the US Embassy in India for an awareness campaign titled 'Yes , You Can! Study in the US' where Visa Officers from the embassy answered students' most asked questions on how to apply for a US Visa. Check it out here: jagranjosh.com/study-in-usa
Also Read: How the US Universities Blend Interdisciplinary Skills with Distinctive Interests