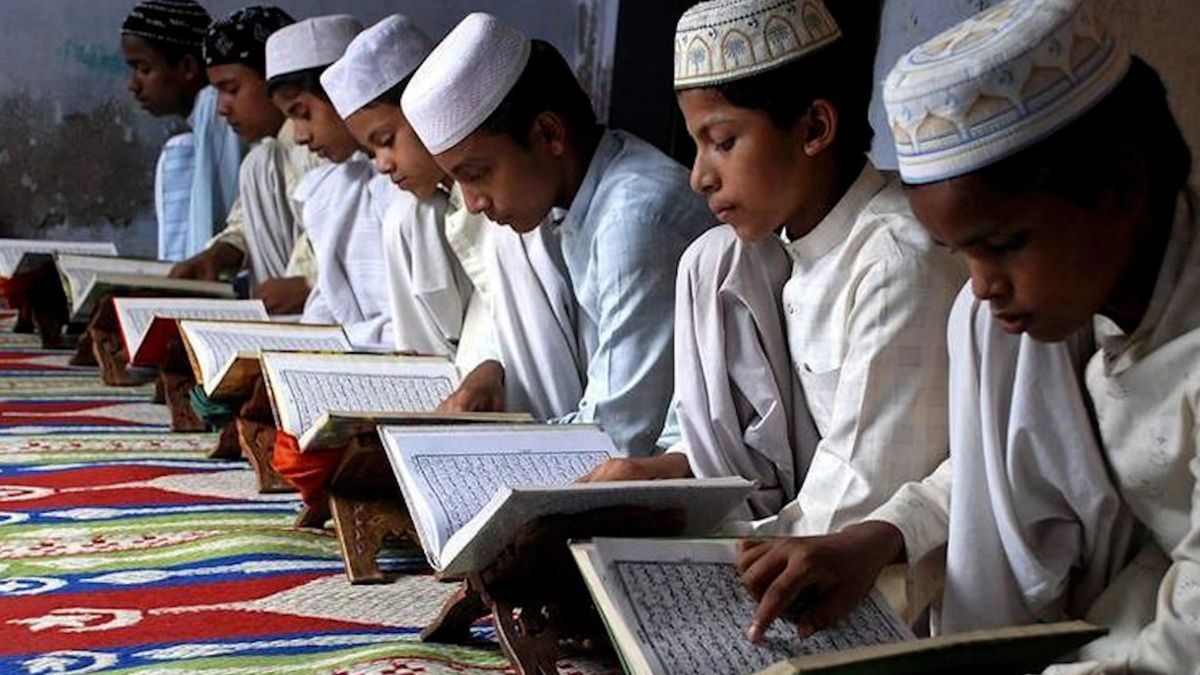 NCERT Syllabus in UP Madrasas: The Uttar Pradesh Board of Madrasas will introduce the NCERT syllabus in all the state-aided and recognised madrasas of Uttar Pradesh from the next session in March. As per the officials, the obstacles in the distribution of the madrasas' students would also be removed soon.
However, the students of state-run schools are getting Rs 1,200 for their school uniforms under the DBT (Direct Benefit Transfer) scheme, and now, the students of madrasas will also get the same amount for the uniform as soon as the proposal is accepted by the government.
UP State Madrasa Education Board Meeting
While addressing a meeting, the chairman of UP State Madrasa Education Board, Iftikhar Ahmed Javed, said that the National Council of Educational Research and Training (NCERT) syllabus will be executed in the UP madrasas from the next academic session, March -April. Although the uniform has not been finalised yet for the madrasas students, they would be free to opt for the uniform, i.e. Salwar-Kurta for girls and Kurta-Pyjama for boys.
As per the updates, the decision to this effect was taken in the UP State Madrasa Education Board meeting that was held on Wednesday, with the members including Tanveer Rizvi, Asad Hussain, Ashish Anand, Jagmohan Singh, and Qamar Ali.
He further said that the recommendation of the National Child Rights Protection Commission for an inquiry into UP madrasas regarding giving admission to non-Muslim students was rejected by the board members. Speaking on this he further added that students of every faith have a right to get an education in madrasas, and UP madrasas are experiencing modernisation, and students will get both religious and modern education in madrasas.
Uttar Pradesh Madrasas
As per the updates, Uttar Pradesh has over 25,000 madrasas, and around 16,513 comes under the UP Board of Madrasa Education. Out of which, 558 are government-aided while the remaining are only affiliated with the madrasa education board. However, over 19 lakh students are enrolled in the recognised madrasas whereas over 7 lakh students are studying in around 8,500 unrecognised madrasas of Uttar Pradesh.
Also Read: Students Basic Reading Ability Declined Amid Pandemic: ASER Report
REGISTER FOR RESULTS UPDATES