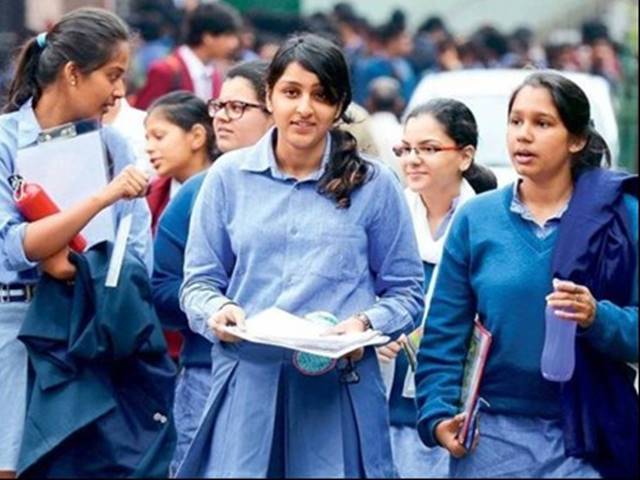 UBSE Evaluation Criteria 2021: As per the media updates, the Uttarakhand Board of Secondary Education (UBSE) has formulated the evaluation criteria to prepare result for class 10th and 12th. A proposal in this regard has been submitted to the departmental and state Education Minister Arvind Pandey for his approval. Due to the second wave of COVID-19, the state board cancelled the class 10th and 12th board examination, therefore the result will be announced based on the marking scheme released by the authorities.
Tentative Evaluation Criteria for Class 10th and 12th
As per the tentative marking scheme for class 10th, the marks will be assigned based on 75% of the marks obtained in class 9th and 25% will be based on the internal assessment of class 10th. Based on the information, UBSE will prepare the result for the Uttarakhand class 10th. However, the detailed criteria to promote class 10 students are yet to be released and approved by the board. As many as 1.48 lakh students are waiting for the result of the class 10 Uttarakhand Board Exam 2021.
According to the tentative class 12th evaluation criteria, the students will be marked based on 50% of the marks of class 10th, 40% marks will be allotted based on marks secured in class 11th and 10% marks will be given based on internal assessment marks of class 12th. However, approval from the state education minister is still awaited. Uttarakhand Board will announce a decision on evaluation criteria. According to the report, this year 1.23 lakh 12 class students are waiting for the results.
Preparation of Evaluation Criteria
The evaluation criteria to prepare the class 10th and 12th result were developed by a five-member committee constituted under the chairmanship of Director General of Education Vinay Shankar Pandey. The committee had submitted its report to the government. Education Secretary R Meenakshi Sundaram has also sent the proposal to the departmental minister for approval. As soon as the minister approved the evaluation criteria, the authorities will release the marking scheme for the preparation of class 10th and 12th result 2021.
UBSE Board Result 2021
As per the media reports, Education Minister Arvind Pandey informed that the result of the Uttarakhand Board will be announced in the next 15 days. The Uttarakhand Board of Secondary Education (UBSE) has already made preparations for the announcement of the result. Also, this year no students will be failed. Everyone will be promoted. The board result will be released on the official website in online mode.