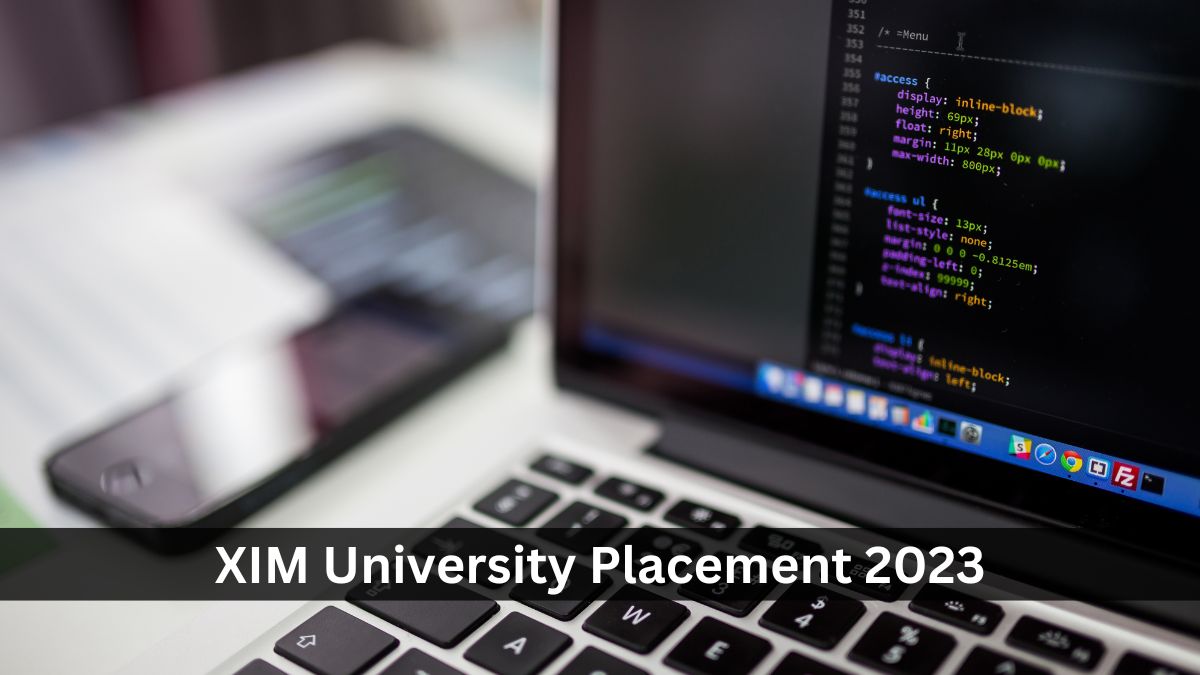 XIM Placement 2023: As per the latest updates, the Xavier School of Management (XIM) has recorded 100 percent placement in the Master's programme in Business Management (MBA BM) 2021-23. As per the university release, all the students have been successfully placed in various companies.
The largest number of placements were made in the consulting industry, which was followed by systems, business services, marketing, BFSI, and General Management, Strategy, and Operation among others.
Which Profiles were Offered to Students?
There were various profiles offered including Risk Management, Strategic Consulting, Corporate Finance, corporate planning, Equity Research, Market Analyst, Marketing, Sales and Distribution, Product Management, Supply chain management, Business Consulting, IT consulting Business Transformation and Strategy, and Business Development.
The XIM placements have been made in MBA courses offered by the university in Human Resource Management (HRM), Sustainability Management (SM), Rural Management (RM), Urban Management and Governance, and Master's in Urban and Regional Planning (UMG).
Most Sought Sectors at XIM Placements
Further, more than 100 recruiters made offers across all domains during the XIM placement season. This year, the university has recorded a significant increase in the average salary for MBA UMG students. The Manufacturing sector was highly demanded among the MAB HR batch with 26% of the batch opting for roles with companies in this sector.
The IT/ITES sector was the second most sought sector with 25% of the batch joining companies in this sector. They were followed by Consulting, FMCG, and BFSI with 18%, 15%, and 11% respectively of the batch opting for the respective roles.
XIM University Admission 2023
Meanwhile, The admission process at XIM University is underway and will conclude tomorrow- January 20, 2023. Candidates who have not applied for admission yet must do the same on the official website i.e. xim.edu.in. However, the university will issue the XIM 2023 Admit Card 2023 tentatively on January 23, 2023.
Also Read: Jamia Millia Islamia Hosts Entrepreneurship Development Programme, Check Details Here
REGISTER FOR RESULTS UPDATES