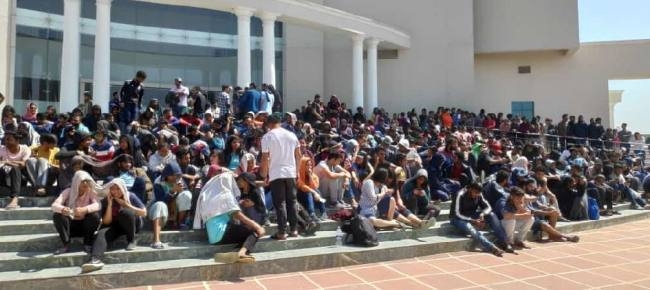 Students of Rajiv Gandhi National University of Law, Patiala boycott the exam to protest against the suspension of six students. The incident took place on 15 March 2019. The students boycott the exams that are to start from 18 March 2019.
The suspended students were charged with destroying the property of the university. In their protest, the students started to beat the steel plates. The students were also complaining about the poor quality of food being served in the hostel.
After the onset of the protest by the students, security forces have been deployed in the campus. All the students of the university have decided not to appear in the exam, however, the students of fifth year have appeared in the exams.
The protest is not just meant for the suspension of the students only but also it is targetting at the administrative issues. The students have mentioned that there are different rules for male and female students in the campus regarding late night stay.
A committee has been formed by the Chancellor, Krishna Murari to look into the matters and accusation. The committee has decided to send the accused officer on leave and a statement was published which stated that the university had withdrawn the suspension of the six students.