First Olympic Games: 10 Facts at a Glance
The first summer Olympic Games were held in Athens in 1896. These Games attracted athletes from 14 nations, with the largest delegations coming from Greece, Germany, France and Great Britain. There were total 241 athletes participated in the first Olympic games. USA was the topper of the medal tally with 20 medals including 11 gold medals followed by the Greece with 10 gold medals.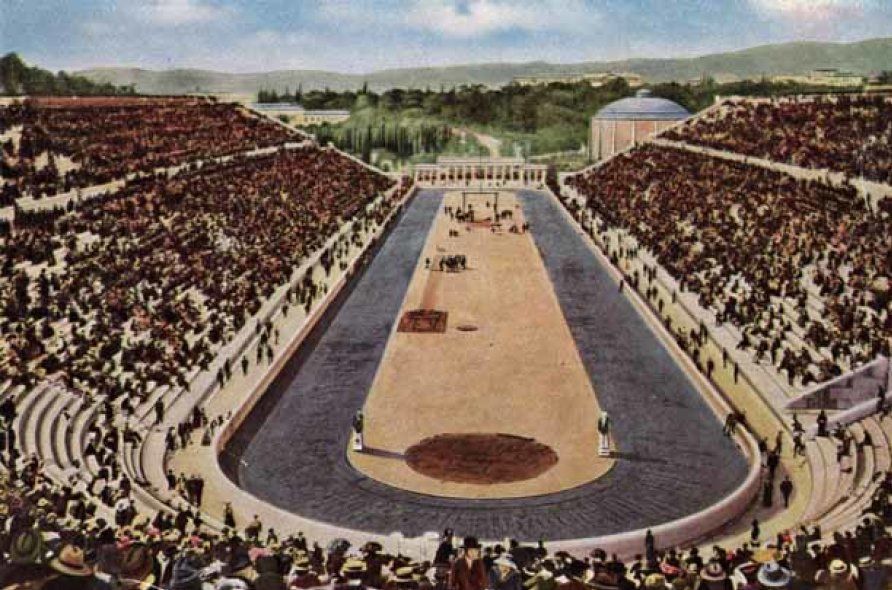 First Olympic Game stadium
Olympic Games are considered as the biggest sporting event in the world. All the players who participate in these games come after beating many competitors. The hosting of Olympic Games is itself a biggest achievement for the host nation. USA has hosted the Olympic games for 9 times which is highest by any country followed by the France which hosted 6 Olympic Games so far.
Some facts about the first Olympic Games are as follows:
1. When & Where organized: At Athens (Greece) (6 April to 15 April 1896)
2. Official opening of the Games by: The King George I
3. How many countries participated: 14
4. Who was the first champion: On 6 April 1896, the American James Connolly won the triple jump to become the first Olympic champion in more than 1,500 years. He also finished second in the high jump and third in the long jump.
5. Most success player: Germany's Carl Schuhmann was arguably the brightest star of Athens 1896. Competing in gymnastics, athletics, weightlifting and Greco-Roman wrestling, he won four gold medals, more than any other athlete at the inaugural modern Games.
6. Which country won maximum number of Gold medals: USA (14 Gold medals)
7. How many players participated: 241
8. How many events held: 43
9. About medals: First place winners were awarded a silver medal, an olive branch and a diploma. Those in second place were given a copper medal, a branch of laurel and a diploma.
The obverse side of the medal has Zeus' face along with his hand holding a globe with the winged victory on it, with the caption in Greek "Olympia". The reverse side had the Acropolis site with the caption in Greek "International Olympic Games in Athens in 1896."
10. Official Reports: The official report of the Athens 1896 Olympic Games consisted of two parts: "The Olympic Games in Ancient Times", published before the Games, and "The Olympic Games in 1896", published after the Games. Pierre de Coubertin was the co-author.
The two volumes were published in four languages in the form of two bilingual editions, French-Greek and English-German. This official report was the subject of various new editions, the first one in 1941.
These were some interesting facts about the first Olympic Games we hope that these facts will be useful for many competitive exams and more general public as well.

8 Interesting Facts about Commonwealth Games
List of Winners & Runners-up of the ICC Cricket World Cup