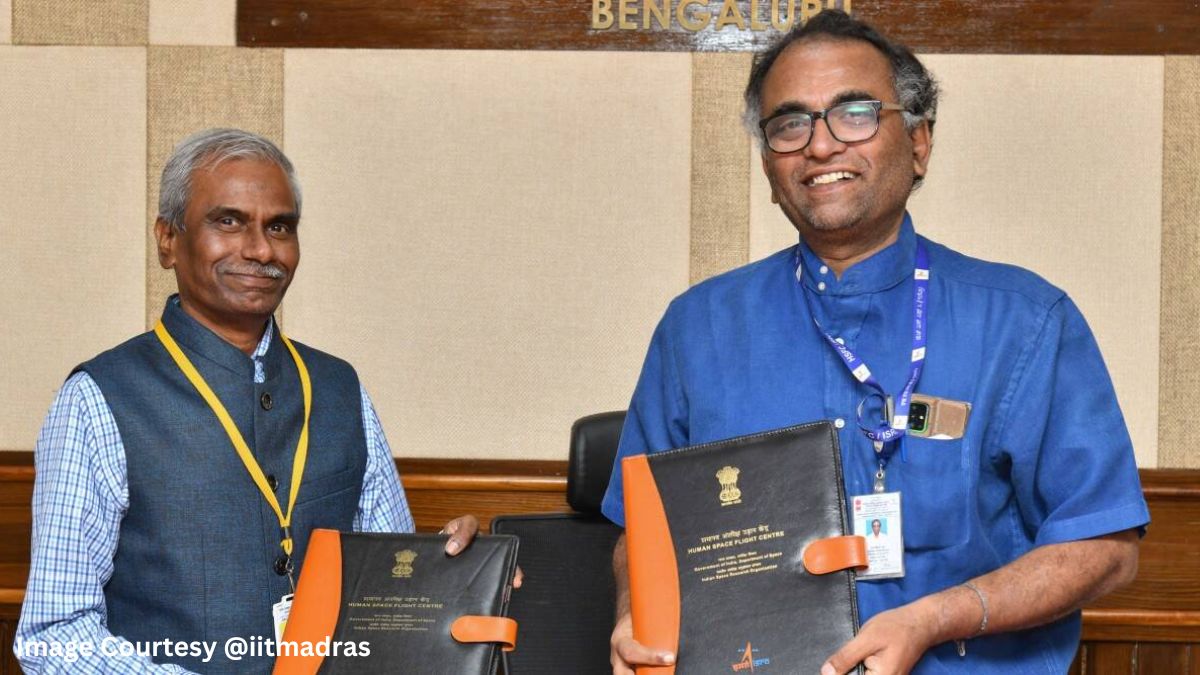 IIT Madras: The Indian Institute of Technology (IIT) Madras on Monday, February 6, 2023, signed an MoU with Indian Space Research Organization and announced that they will be collaborating with ISRO to develop an astronaut training module using Augmented Reality (AR), Virtual Reality (VR) and Mixed Reality (MR) for Indian Space Flight programmes.
As per the recent updates, ISRO will be utilising technologies by IITM's established eXperiential Technology Innovation Centre (XTIC) to promote research and development in Extended Reality (XR). However, the centre will develop XR technologies and will also train Human Space Flight Centre (HSFC) engineers. The ISRO will also help in establishing a VR, XR laboratory at HSFC.
@iitmadras will create a training module for Indian Spaceflight Program using AR/VR/MR based on an MoU signed with @isro. ISRO will utilise advanced technologies created at the eXperiential Technology Innovation Centre, #IITMadras to promote R&D in the domain of Extended Reality. pic.twitter.com/1soXKjRsza

— IIT Madras (@iitmadras) February 6, 2023
According to some media reports, the collaboration between IIT Madras and ISRO aims to organize modelling and the simulation of human physiology as well as space systems, visualisation and optimisation of design architecture and train ISRO scientists in creating their XR systems.

However, IIT Madra's Experiential Technology Innovation Centre (XTIC) is India's first research and product innovation centre for Extended Reality (XR) and haptics technology that covers various fields of engineering, psychology, medicine and arts.
The advanced technologies from XTIC, @iitmadras, will be used by @isro for design studies, simulations, training module development, and outreach activities.

— IIT Madras (@iitmadras) February 6, 2023
The Principle Investigator of XTIC-IIT Madras, Professor M Manivannan said that XR Technologies has the potential to add value in various aspects of the human spaceflight programme especially in shortening the design cycle and simulating the space environment. He further added that the institute will also start developing models of physiological systems as well as design optimization studies.

Also Read: NIT Rourkela 20th Convocation, 1717 Students Granted Degrees