Starbucks Red Cup Day is an annual celebration that marks the beginning of the holiday season for the popular coffee chain. It is associated with the release of Starbucks' limited-edition holiday drinks and merchandise. Customers who order a handcrafted holiday beverage on Red Cup Day receive a free reusable red cup, while supplies last.
Starbucks Stories and News mentioned: "The holidays are here at Starbucks! To celebrate, Starbucks is gifting a free 2023 reusable red holiday cup to customers who order a handcrafted holiday beverage (like the new Iced Gingerbread Oatmilk Chai) at a participating U.S. Starbucks store on Nov. 16, while supplies last."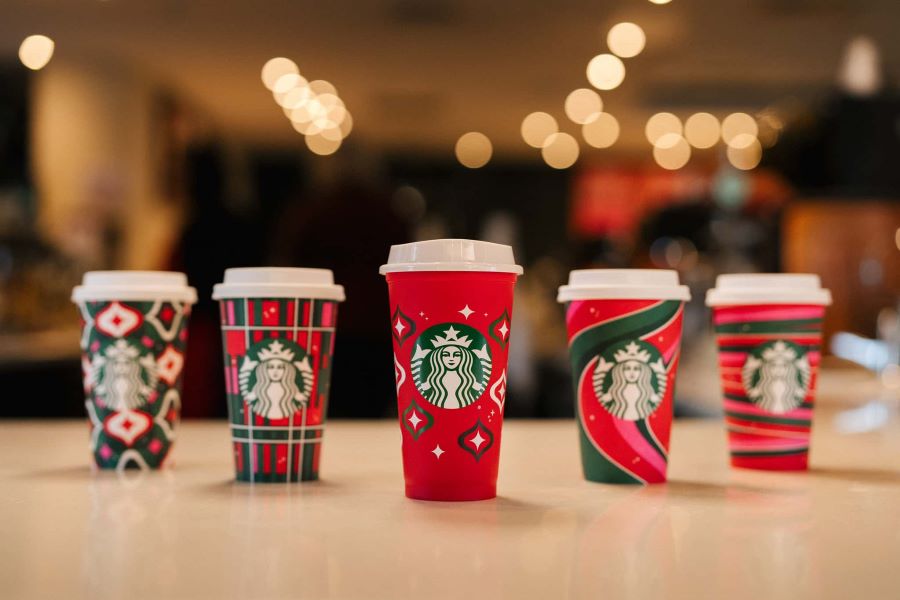 Source: Starbucks
What Is the History of Starbucks Red Cup Day?
In 1999, Starbucxks transitioned to a solid, candy-apple red design for their holiday cups, marking a pivotal moment in the company's history. This seemingly simple change sparked a cultural phenomenon, transforming the red cup into an iconic symbol of the holiday season. Anticipation for the cup's return reached fever pitch, with pop culture websites hosting countdown clocks and the cup making appearances on emerging social media platforms and late-night talk shows. With each passing year, the red cup's allure intensified, becoming inextricably linked to the holiday spirit.
How to Get Starbucks' Red Cup?
Indulge in the festive flavors of the season and receive a complimentary grande (16-ounce) Starbucks reusable red cup with a delightful mod design. Simply order any size handcrafted holiday or fall beverage, hot, iced, or blended, from their enticing selection:
Apple Crisp Oatmilk Macchiato
Caramel Brulée Latte
Chestnut Praline Latte
Gingerbread Latte
Gingerbread Oatmilk Chai
Hot Chocolate
Iced Apple Crisp Oatmilk Shaken Espresso
Oleato Gingerbread Oatmilk Latte
Peppermint Hot Chocolate
Peppermint Mocha
Peppermint White Hot Chocolate
Pumpkin Cream Chai Tea Latte
Pumpkin Cream Cold Brew
Pumpkin Spice Latte
Sugar Cookie Almondmilk Latte
White Hot Chocolate