RBSE Chemistry Model Paper 2023 Class 12th: Chemistry (Code: 41) is a core subject in the RBSE Class 12 science stream for both non-medical and medical aspirants. The Rajasthan Board covers all the necessary topics of class 12 chemistry, like solid state, solutions, p-block elements, organic compounds, and more in-depth. Mastering chemistry is important for all science students, as it plays a major role in both medical and non-medical career fields. Chemistry is also essential to clearing the JEE and NEET exams. The Rajasthan Board exam 2023 time table is now out and only a few months are left in the Chemistry exam. This is the right time to analyse the RBSE Class 12th Chemistry model paper 2023. Chemistry is a subject that requires considerable practice on top of having a good grasp of the concepts. Analyzing the RBSE class 12 chemistry model paper also gives students an idea of the exam blueprint, marks distribution and the length of the paper. View and download the RBSE 12th Chemistry model paper in pdf format here.
Also Read: RBSE Time Table 2023 - Check Rajasthan Board Class 10th and 12th Exam Date, Latest Updates
Related: RBSE Class 12 Model Papers 2023
RBSE Class 12 Chemistry Model Paper 2023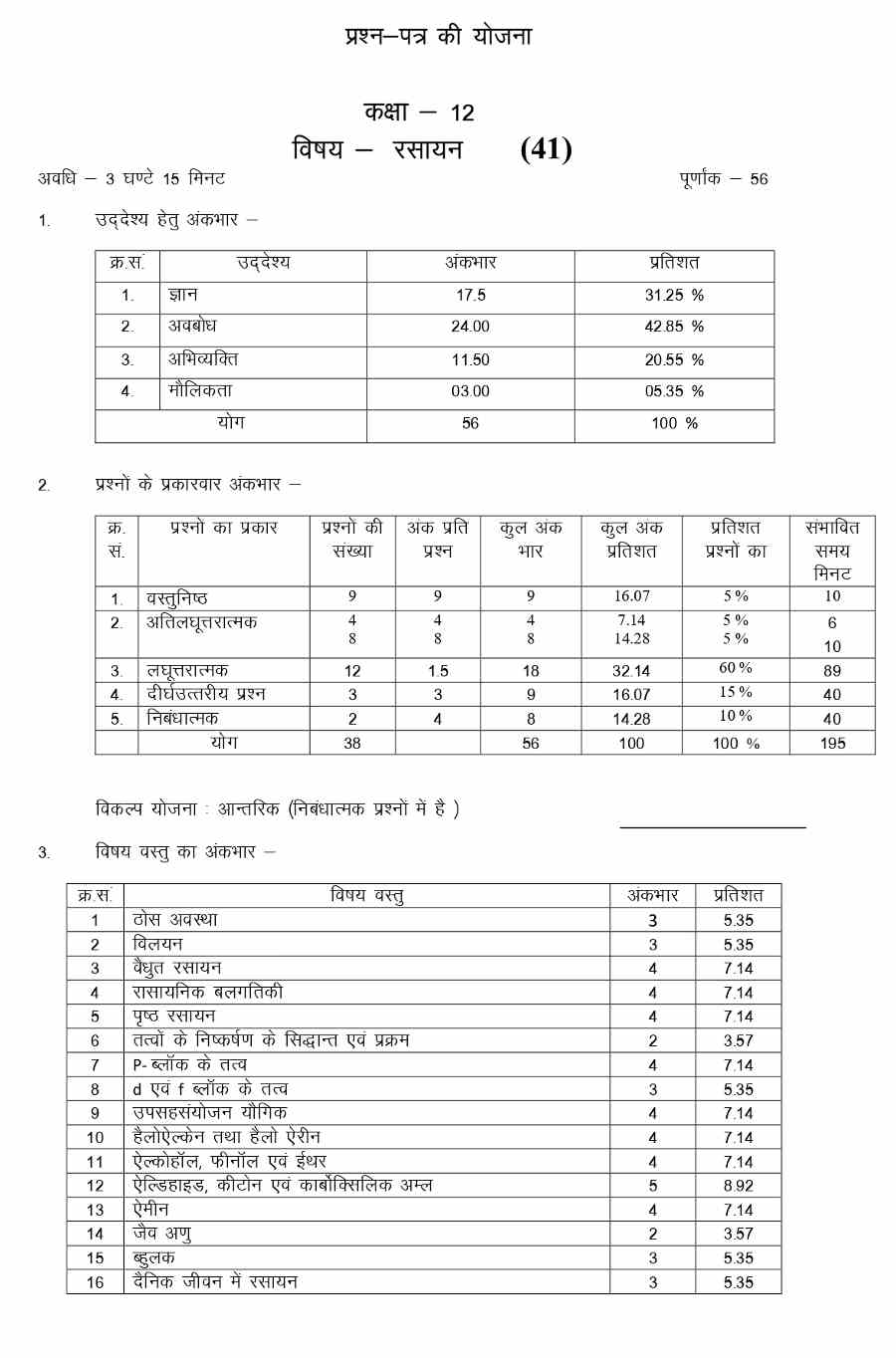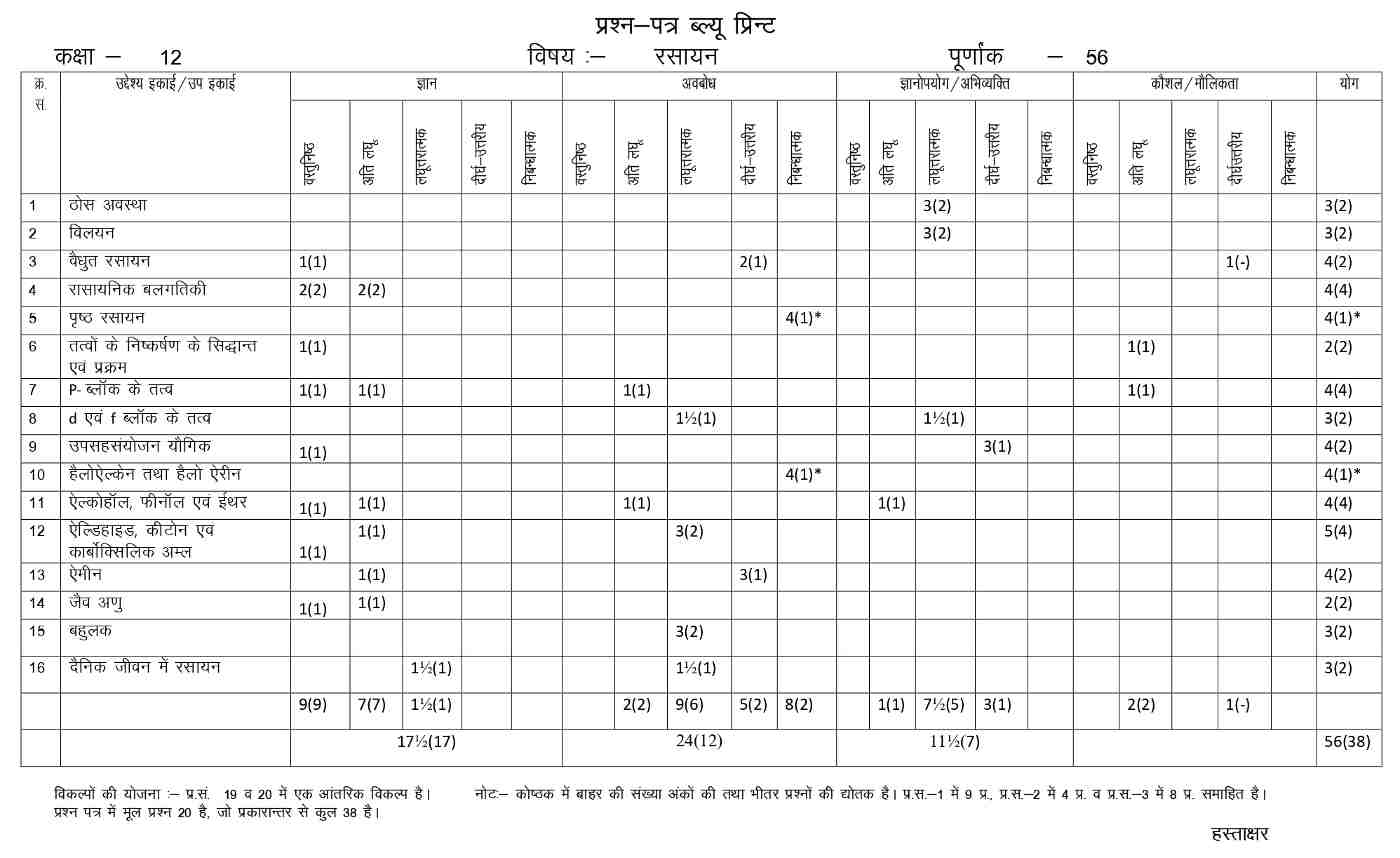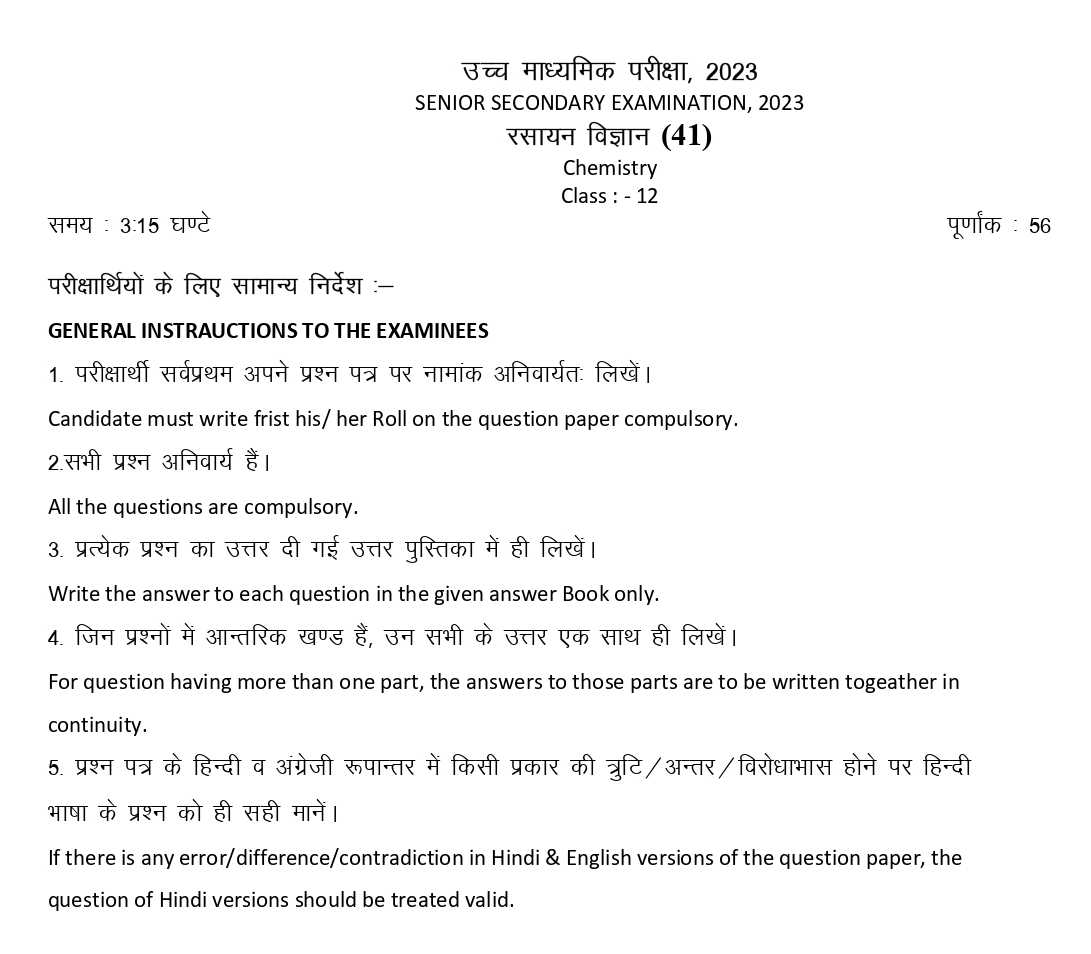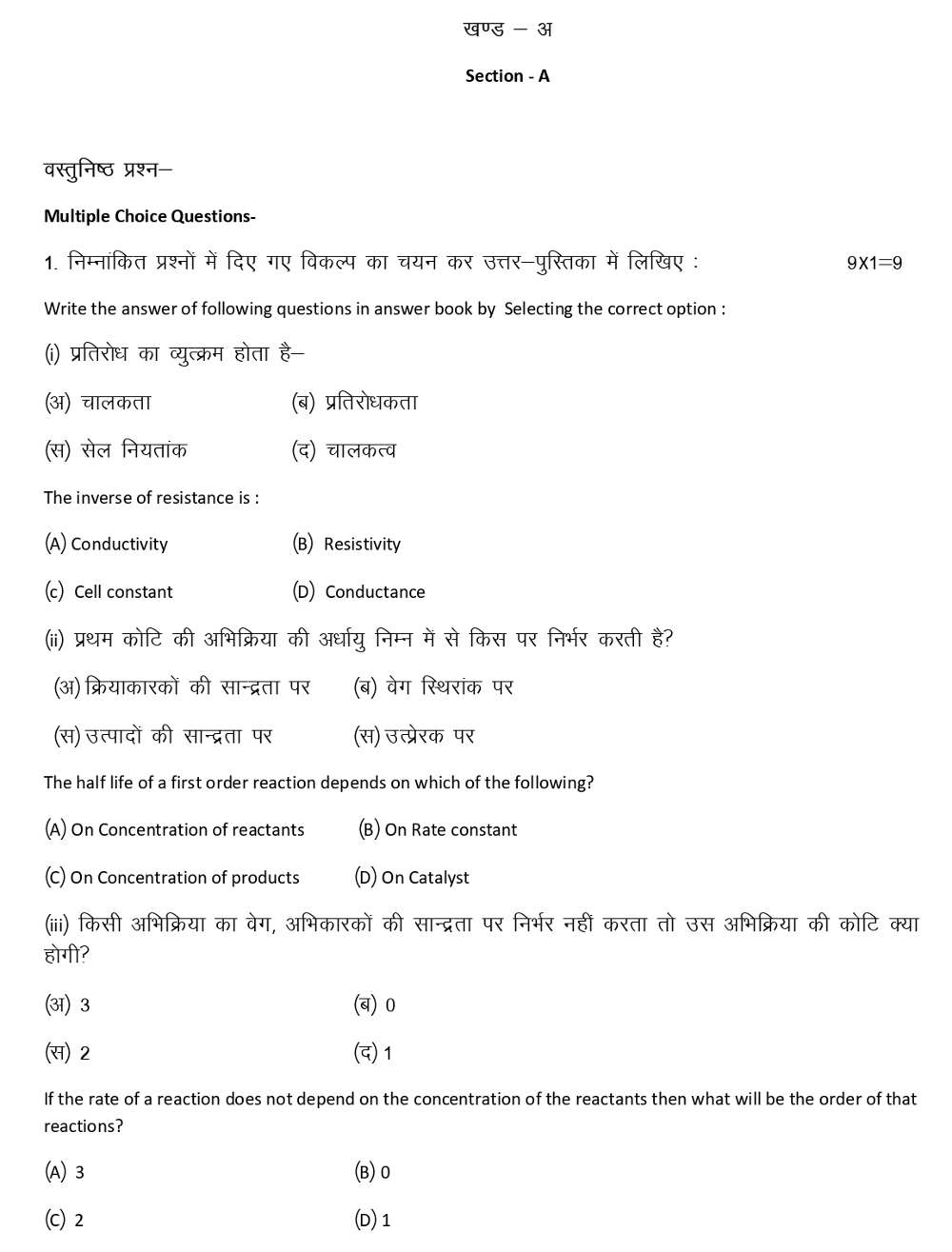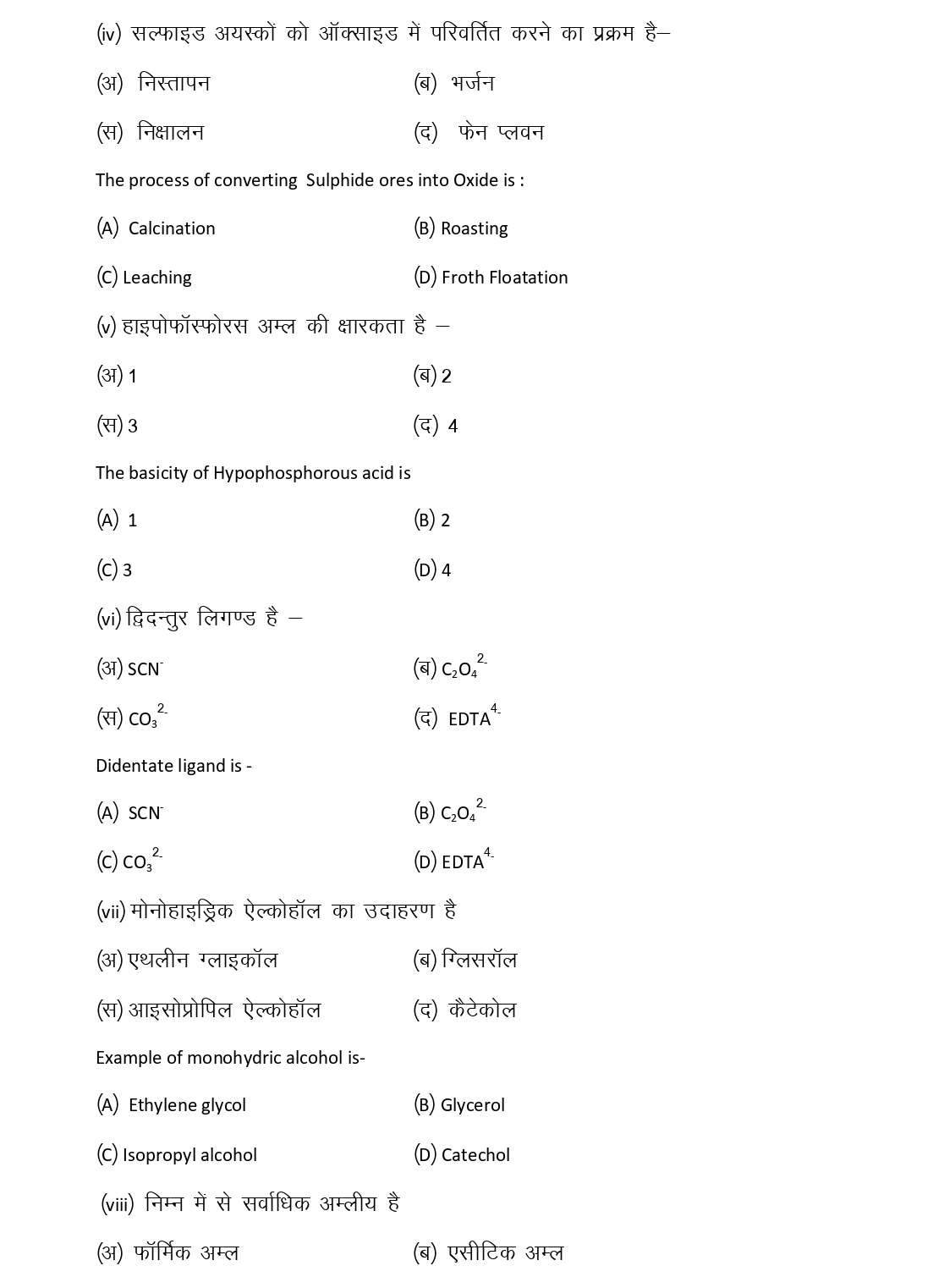 Download the entire RBSE Chemistry Model Paper for Class 12 below. And be sure to read the following model papers of other RBSE Class 12 subjects as well.
Related: RBSE Class 12 Maths Model Paper 2023