Current Affairs in Short: 23 January 2020
Challa Sreenivasulu Setty has been appointed as the new Managing Director (MD) of the State Bank of India (SBI).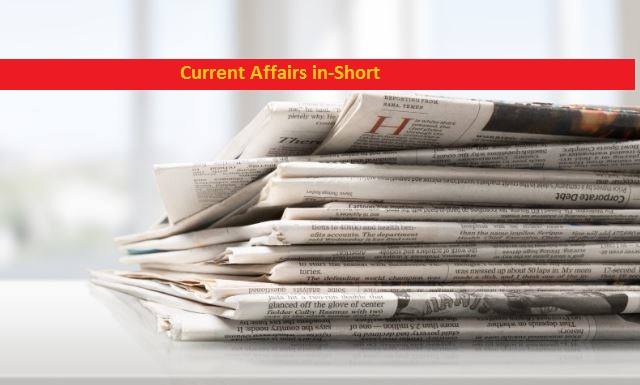 Current Affairs in-short
Challa Sreenivasulu Setty becomes SBI MD
• Challa Sreenivasulu Setty has been appointed as the new Managing Director (MD) of the State Bank of India (SBI). He will remain on this post for the next three years.
• Appointment Committee of the Cabinet (ACC) approved his name proposed by the Department of the Financial Services.
• Challa is currently working as the deputy managing director of the SBI. This post is extendable by two years or until any other orders. However, such orders come only after reviewing performance.
Cabinet approves closure of Hindustan Fluorocarbons Ltd
• The Union Cabinet recently approved the closure of public sector Hindustan Fluorocarbon Ltd (HFL). Only 88 employees are working in this company.
• HFL has been at a loss since 2013-14 and its net worth has come down to a negative mark. As on March 31, 2019, the company incurred a cumulative loss of Rs 62.81 crore and its net worth is Rs 43.20 crore.
• NBCC (India) will be a land management agency for facilitating the disposal of land assets. Hindustan Fluorocarbon Ltd is a subsidiary company of Hindustan Organic Chemicals.
Jaipur Literature Festival begins
• Rajasthan's Chief Minister Ashok Gehlot inaugurated Jaipur Literature Festival 2020 on January 23, 2019. Litterateurs of the country participate in the festival.
• It is the 13th year of the Jaipur Literature Festival. This time more than 550 speakers are joining the festival from different parts of the country and the world.
• Some issues like NRC, CAA and Delhi's JNU can also be discussed during the festival. Although the organizers have not listed these issues in the list of discussions.
ECI to conduct first Sukumar Sen Memorial lecture
• Election Commission of India (ECI) has organized an annual lecture as a tribute to Sukumar Sen, the first Chief Election Commissioner of India.
• Sukumar Sen (1898–1963) admirably conducted the first two general elections for the Lok Sabha and the state legislatures. Former President of India Pranab Mukherjee delivered a lecture on this occasion.
• Sukumar Sen was born on January 02, 1898. He completed his education from Presidency College, Kolkata and University College, London. He joined the Indian Civil Service in 1922.
S Jaishankar inaugurates Gandhi Convention Center in Niger
• Foreign Minister S. Jaishankar and Nigerien President Mahamadou Issoufou jointly inaugurated the Mahatma Gandhi International Convention Center.
• It is the first convention center that started in Africa on the 150th birthday of Mahatma Gandhi.
• This convention center was designed as a spacious, modern and environmentally friendly facility. S Jaishankar is the first foreign minister of India to visit Niger.