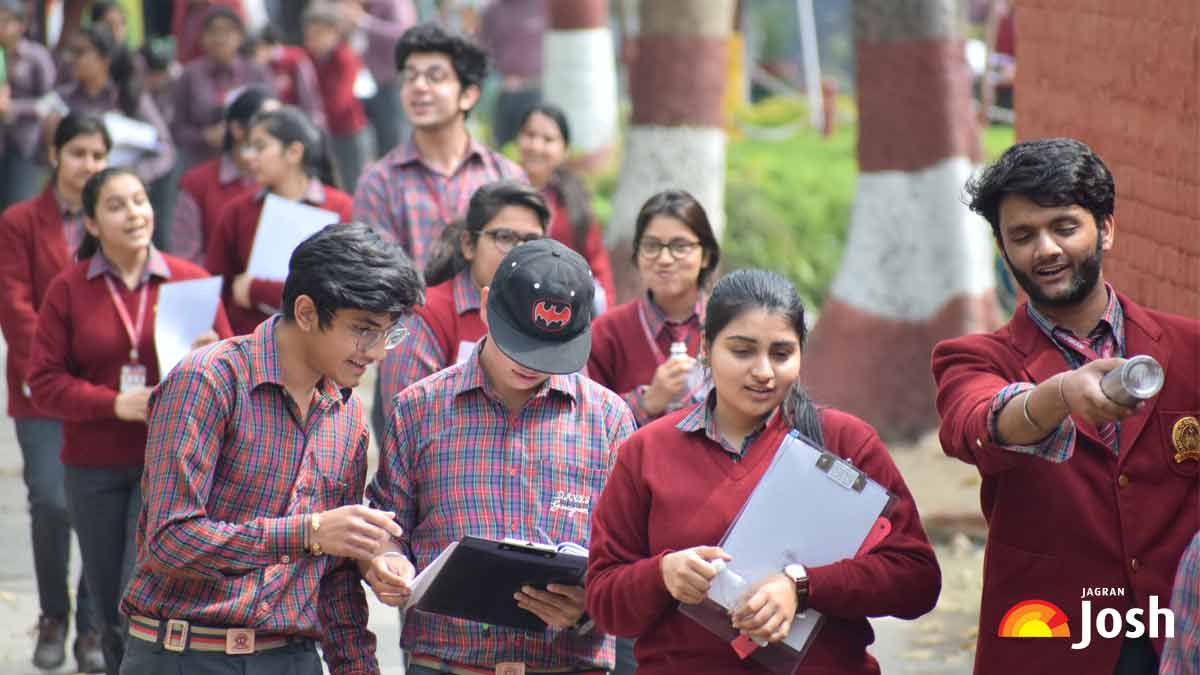 Mohali: The Punjab School Education (PSEB) has declared the PSEB 10th Result 2016. The PSEB Board chairman Dr. Tejinder Kaur Dhaliwal declared the PSEB Result from the Mohali office of the Board. Along with declaring the Punjab Board Result, she also issued the merit list which included 335 students from across the state.
Highlights of Punjab 10th Result 2016 include:

Total number of examinees: 3,42,330
Total number of qualified candidates: 2,47,340
Overall pass percentage: 72.25%
Total number of female candidates: 1,51,817
Total number of passed female candidates: 1,18,874
Pass percentage for female candidates: 78.30%
Total number of male candidates: 1,90,513
Total number of passed female candidates: 1,28,466
Pass percentage for male candidates: 67.43%
Total number of candidates with more than 80% marks: 39,071
Best performing district: Ludhiana
Along with declaring the PSEB 10th Result, the board also confirmed toppers of the examination as mentioned below:

Punjab 10th Result 2016 - Toppers

Rank

Name

School

Marks / Percentage

1st

Simarandeep Kaur

Khadoor Sahib

99.08%

2nd

Simranpreet Kaur

Chheharta, Amristar

98.92%

3rd

Arsh Malhotra

Ludhiana

98.77

Get latest updates on Punjab 10th Result 2016 @ punjab10.jagranjosh.com

As per reports, the Punjab Board Result for class 10 students will be made public by the state education minister Dr. Daljit Singh Cheema. He along with PSEB chairman Dr. Tejinder Kaur Dhaliwal is likely to grace the declaration ceremony for Punjab 10th Result 2016. After the formal declaration by the dignitaries, the PSEB 10th Result would be made available to students online on official websites. Immediate after the declaration of PSEB 10th Result 2016, thousands of students will try to check their results online on the official website. Though PSEB has implemented several measures to minimize technical issues, but such problems can't be avoided completely. Therefore students are advised to maintain patience while accessing the PSEB Result. In case of any technical glitch, students should wait for the website to load properly.

Also, students are advised to keep all the necessary information required to check PSEB Result online ready beforehand. Generally, students would need their admit card / hall ticket details, date of birth, mobile number, email id and other similar details:

Steps to check PSEB Result 2016 online
Students, who want to get their Punjab 10th Result 2016 first, without any problems or errors can follow the simple steps given below:


Visit www.pseb.ac.in
Click on the Results Tab on top of the page
Enter your hall ticket number and other important details
Check your PSEB 10th Result properly
Download softcopy or get printout of the Punjab Result 2016

A Brief look at last year's PSEB 10th Result
Last year the PSEB Result for Class 10th was declared on 26th May 2015. The overall pass percentage was recorded to be 68%. For more details about Punjab Board 10th Result 2015, go through the points below:


Total number of examinees: 3,53,327
Number of female examinees: 164059
Number of male examinees: 189268
Total Pass percentage: 68%
Number of qualified students: 242406
Number of disqualified students: 110921
Pass Percentage of girls: 73.08%
Pass percentage of boys: 60.19%
Highest performing district: Amritsar (86.18% pass)
Worst performing district: Barnala (51.20% pass)
Percentage of the Topper: 99.08% (Nitasha Aggarwal from Barnala)
After the declaration of Punjab Board 10th Result 2016
The PSEB 10th Result is ought to stir excitement and anxiety in students. And it is obvious because it's the first board result in a student's life! The PSEB Class 10th Board result is of immense importance for a student' career, the importance can be attributed to its role in securing a seat in senior secondary course. The admission process for senior secondary (12th class) course will begin soon after the declaration of Punjab 10th Result 2016. Therefore students should prepare for the career ahead. Students are suggested to take expert suggestions of career counsellors and plan their career objectives.

About Punjab School Education Board
The Punjab School Education Board is the apex education board of the State. It was established in the year 1969 through a legislative enactment. Since its establishment the Board has been involved in providing top-notch education facilities in the State. Every year, the Board conducts examination for assessing the performance of students in secondary and higher secondary level.
REGISTER FOR RESULTS UPDATES