8 tips for engineering students to ace their first-year studies
The journey from a school boy to a college dude is often marred with several challenges. This article talks about important tips for engineering students to ace their first-year studies.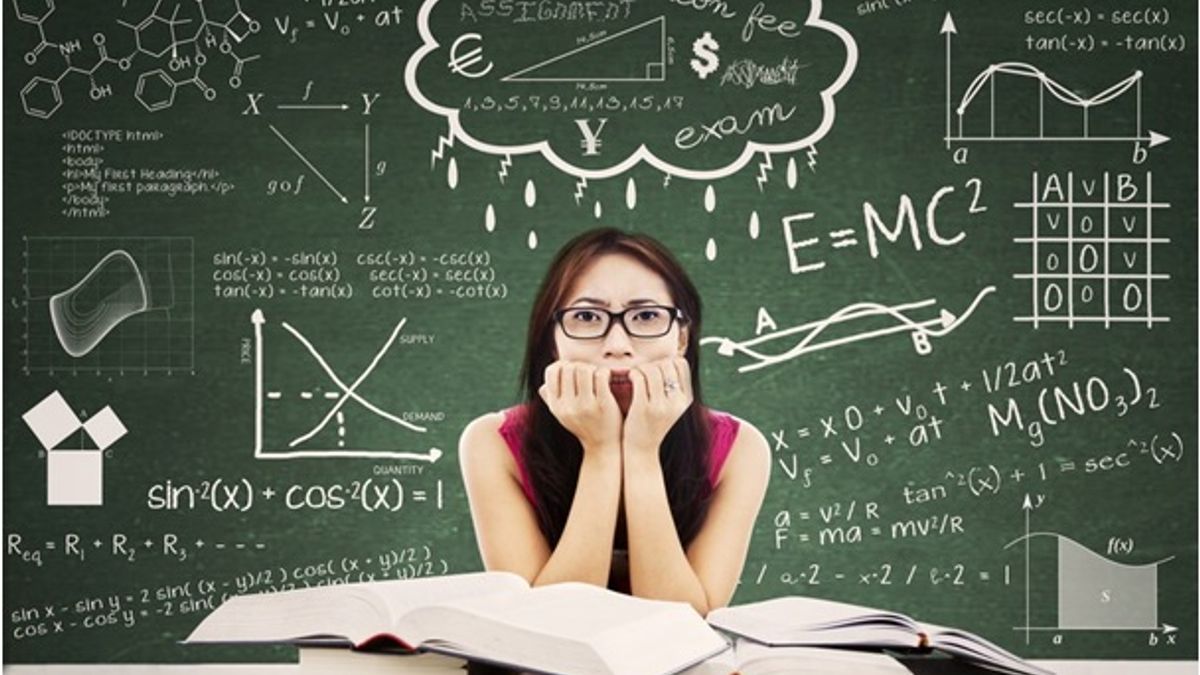 8 tips for engineering students to ace their first year studies
The move from school to college is often defined as the 'coming of age' phenomenon for the majority of students. However, when it comes to engineering students, this journey from adolescence to adulthood or from a school boy to a college dude is often marred with several challenges. One of the main reasons behind this has to be the super tough screening and selection process for engineering students.
The majority of engineering aspirants have to go through either a national level or a state level entrance exam like JEE Mains or JEE Advanced. Considering the limited number of engineering seats on offer and a large number of aspirants, there is tough competition and therefore students have to prepare and study really hard to get the coveted prize in the form of a seat in engineering college. However, as engineering students are busy cracking the entrance tests, they are unable to prepare themselves both mentally and physically for the challenge ahead, which is engineering studies. To help them, we have jotted below, the top 10 ways in which engineering students can excel in their first-year engineering studies.
Also Read: Physics e-Book for JEE & other Engineering Entrance Exams
1. Transition from school to college
The transitory phase from school to college is one of the most exciting and important stages in anyone's life and engineering students are no exception to this rule. If anything, it is more important as in most cases engineering colleges offer residential programmes which require students to stay on campus to pursue their studies. Therefore, when it comes to engineering students, the first year becomes very important. Apart from being in a completely new environment, there will be many other factors which would be drastically different from Class 12 / +2 level studies. While at the school level, students are often spoon fed information, at college level professors expect students to do their own due diligence and employ reference books in the pursuit of knowledge. In addition to these, several other habits and study techniques that made you ace your school level studies might not necessarily work in college. For instance, you might be able to night-owl your way through a school test but that wouldn't work in college. Therefore, a conscious and concrete effort would be required on the end of the first year engineering students to adjust, adapt and acclimatize to the new environment and study techniques.
Source: www.bvtack.com
2. Freedom vs Responsibilities
The popular adage of 'with great power come great responsibilities' should read 'with great freedom come many great responsibilities'! As soon as an engineering student moves to college, they also move away from the restrictions, limitations as well as the guidance of their parents and teachers. Suddenly, these 17 or 18 year old students are in-charge of their own life be it of studies, timings or habits.
Source: www.socialsciencespace.com
In other words, they are the ones who decide the future course of all their actions. In such scenario, many are unable to handle this new-found freedom and end up wasting their time, picking up bad habits or not focusing on studies enough. The consequence of such indulgence can be easily seen in the first semester results of any engineering college where a lot of bright young students who were at the top of their game in schools often end up with either an AT (At Terms) or KT (Kept Terms) just to be promoted to the next ones. Therefore, it is very important for the first year engineering students to find a balance between their freedom and responsibilities.
Also Read: Engineering Institute Updates
3. Get your basics clear
The first year in engineering college is dedicated to building a solid foundation as far as engineering academics are concerned. The subjects you study and the concepts you learn in the first year of your engineering studies would be the fundamentals. In other words, they would form the core crux on which you would build the premise of your entire engineering degree. Generally speaking, students will have to study three basic science subjects, mathematics, physics and chemistry during their first year engineering course. Even among these subjects, the course would be defined with the core concepts and topics. Considering that students are quite familiar with many of the topics and concepts being taught in the first year, they often tend to ignore these. However, when it comes to engineering first year, the orientation with which these concepts are taught are completely different and necessary to aid and assist future studies.
4. Look beyond the prescribed syllabus
One of the major changes that students notice after joining an engineering college is regarding the academic orientation. While in school there is always a prescribed syllabus and a limited number of text books to work with, at college neither of them are limited. While engineering colleges do have a defined syllabus but that is in no way holistic of complete. The whole point of engineering college level education is to inspire students to go beyond what is already available and established. In order to achieve this, students would have to look at things that are beyond their textbooks and go through reference books, recent research papers and other sources to understand the given concept better and in detail.
Source: www.askiitians.com
5. Know your Professors
For the first year engineering students, their professors are more than just their teachers. They are their friends, peers, academic support and many more. Unlike college teachers, engineering college professors often treat their students as equals in their pursuit of academic inquiry. They are more friendly and approachable. Engineering students can approach them even after work hours or classes to clarify any doubts or offer any suggestions on the subject. Apart from this, these professors are going to be their academic support and lifeline for the next four years until they get their B.Tech degree. Therefore, it is very important for the students to build a special bond or camaraderie with them and who knows it may also come in handy when you have to get references for the final year placement season.
Also Read: JEE Advanced Solved Practice Paper Complete Package
Source: www.clipartpanda.com
6. Build Peers and Study Groups
Being a wolf-pack compared to a lone wolf has its own advantage when it comes to the jungle called engineering colleges. Engineering students have to often deal with several problems at academic, personal and transitory levels during the first year of their engineering college. Peer groups can go a long way in helping first year engineering students to cope up with this stress. In fact, many have reported that being in a group and sharing or managing their problems collectively both at a personal and academic level has helped them a lot. So, try to find a group of friends, who have similar interests and background and form a peer group not only to handle your academic and study related problems but also to help you out in the hour or your need.
Also Read: JEE Advanced Solved Practice Paper Set: IX
Source: www.illinois.edu
7. Use Technology to your Advantage
Another very under-rated and important tool in the arsenal of first year engineering students would be technology. With the development of IT solutions, all knowledge is literally at your finger tips all you need to do is to key in some words and you can have a solution to the toughest of the questions thrown at you within milliseconds. Also, students from engineering have a higher technical acumen, which makes it even more conducive option for them to take advantage of.
Source: esheninger.blogspot.com
8. Enjoy Your College Days
Ask any one and they will reiterate that college days were the best days of their lives. So along with all the complex problems and difficult scenarios, it is very important for the first year engineering students to enjoy themselves. The first year of your engineering course would the time that would be ideal to make some friends for life, go on some memorable road trips or learn to manage any and every difficulty that life throws at you with a smile. While academics and all their associated aspects are quite important for the students, it is also equally important to learn things through life experiences. For the first time in your life, you would be on your own without any support and lots of responsibilities; how you emerge out of this situation will define your future not only an engineer but also as a person.
Source: www.laurelbc.ca